Just call him Jackson Paw-lock.
A 4-year-old shiba inu named Hunter from Alberta, Canada has learned the fine trick of creating art.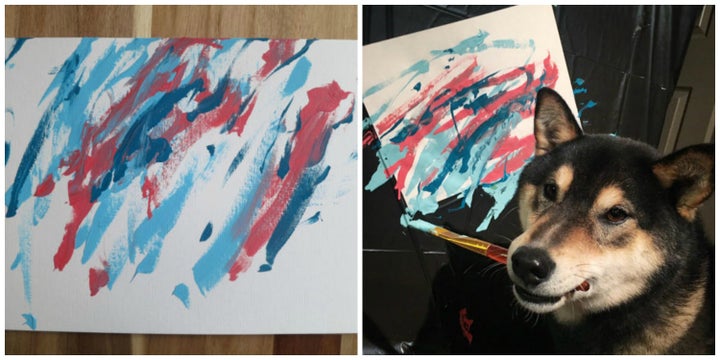 Hunter's human, Kenny Au, told the Huffington Post that he and his wife, Denise Lo, are always looking for new things to teach their smart pup because he's very intelligent and loves to learn. Au said Hunter likes doing dog puzzles, had "got as far as he could go" in regards to agility courses and was aching for a new hobby. About a month ago, Lo came up with a brilliant idea.
"We had a blank space on our wall and we were looking for things to put up on it," Au told HuffPost. "Because Hunter is such a calm, careful and responsive dog, my wife figured he'd be able to learn the brushing motions to create some kind of memento for us. We were really surprised by the results."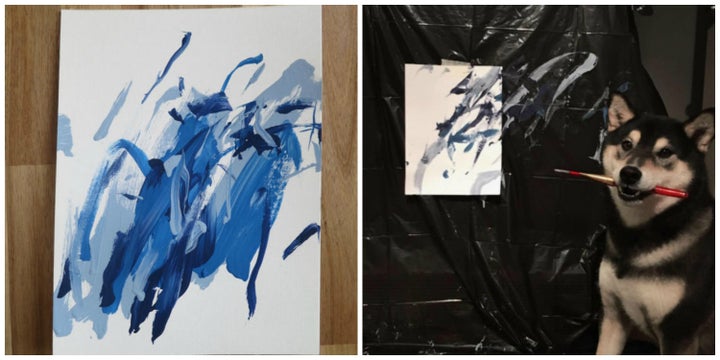 Au says that Hunter really loves to paint and will bark and stare at his owners when he wants to do a painting.
"When he first learned it, he wanted to do it all the time," said Au. "But we make sure we switch things up often so he doesn't overdo himself or get bored. With painting, we've incorporated it into his daily routine and he seems to love having a job. It makes him more calm throughout the day."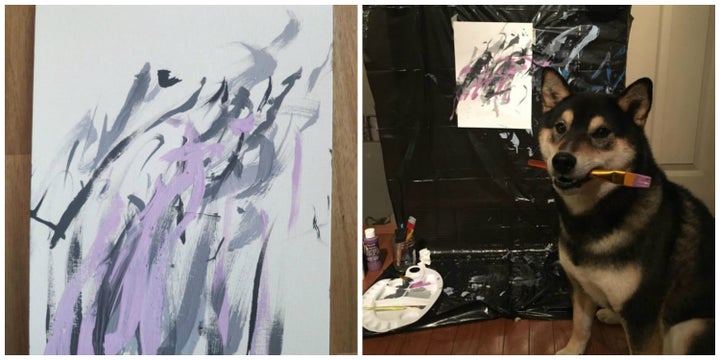 Shortly after Hunter began to paint, Au decided to post a picture of Hunter with a paintbrush in his mouth to Reddit and got a lot of positive feedback. Hunter even became the subject of a Photoshop Battle.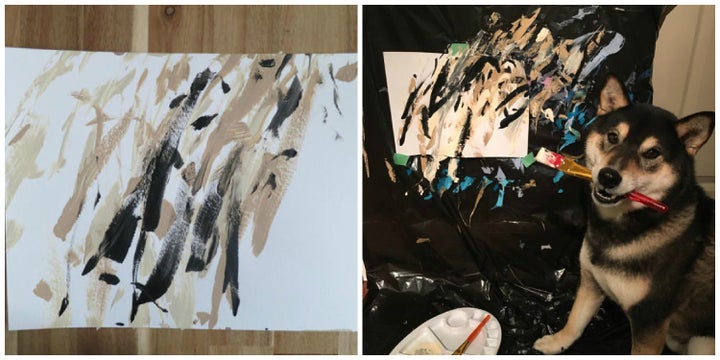 As Hunter continued to create more paintings, the couple decided to start an Instagram page for him and then eventually an Etsy shop, where people can buy his masterpieces for $38.52 a pop.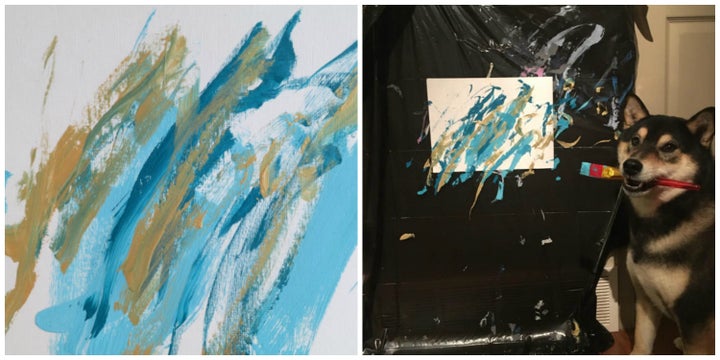 Au said he and Lo will continue to have Hunter create paintings as long as he's into it. If he gets bored of it, they'll stop. And according to Au, Hunter has no problem communicating how he's feels.
"He thinks of us more as his companions than his masters," Au said. "So if he thinks we are treating him unfairly, he will let us know."
Related
Before You Go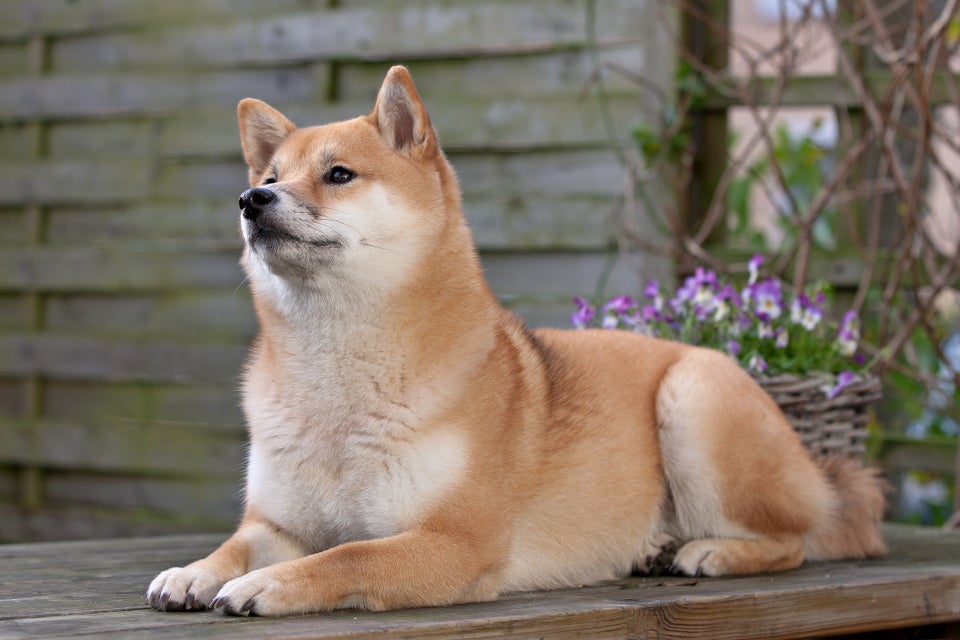 Sweet Shiba Inus