Every engagement photo could use a little Louie.
Minnesota couple Megan Determan and Chris Kluthe knew they wanted to include Megan's 6-year-old Dachshund in their engagement photos earlier this month, but they had no idea the end result would be so hilarious.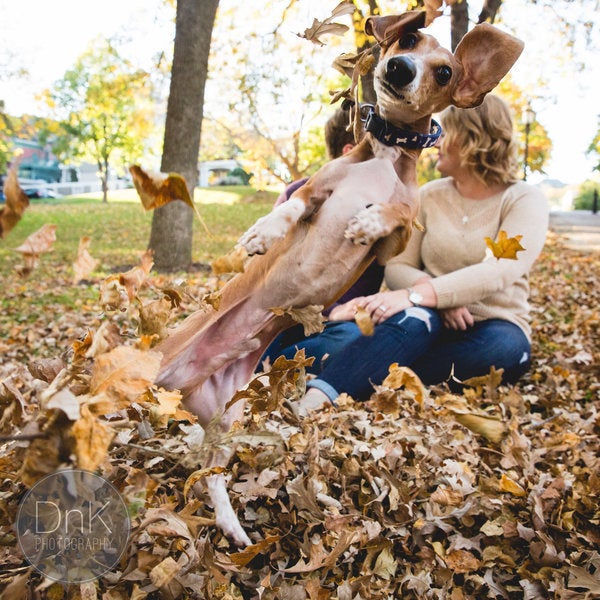 "Most of the time we're just trying to get dogs engage rather than trying to chase squirrels, but Louie was ready to play!" he told HuffPost in an email. "It turns out it's a bit fitting that he blocked Chris out of the photo since Louie was originally Megan's dog, and he's a little jealous of having to share her attention."
The couple, who have been together since 2011 and plan to tie the knot in December, posed for the photos at a park near their home in St. Paul. Berdal said they never expected the photos to get the response they did.
"I was shooting photos like crazy trying to capture the right expression, and had no idea what he'd done until I was looking at photos a few minutes later," he said. "When I saw the photo and showed Megan and Chris we laughed a bit and moved along. None of us would have expected that Louie would get this much love!"
Check out some of the photos below, and head over to For You I Do for more.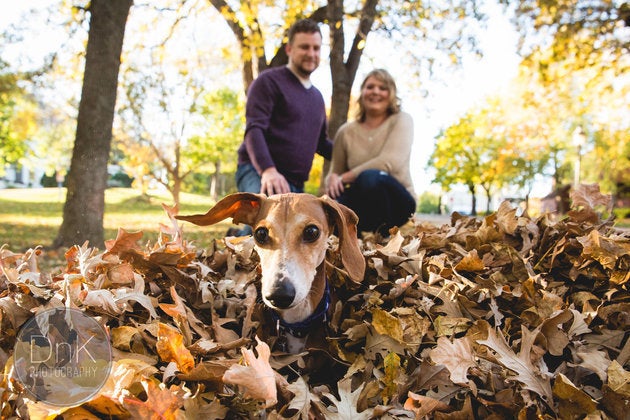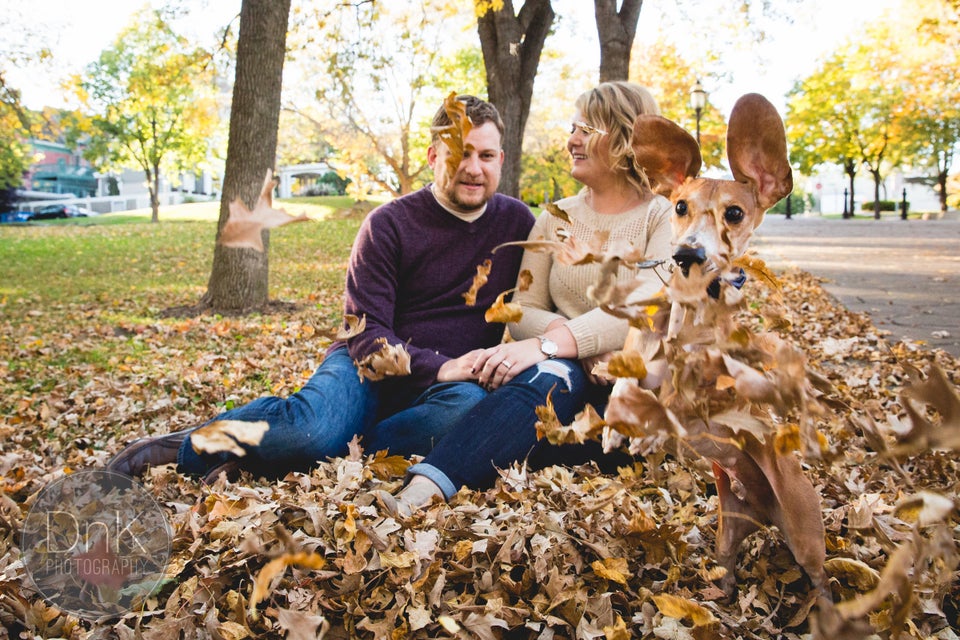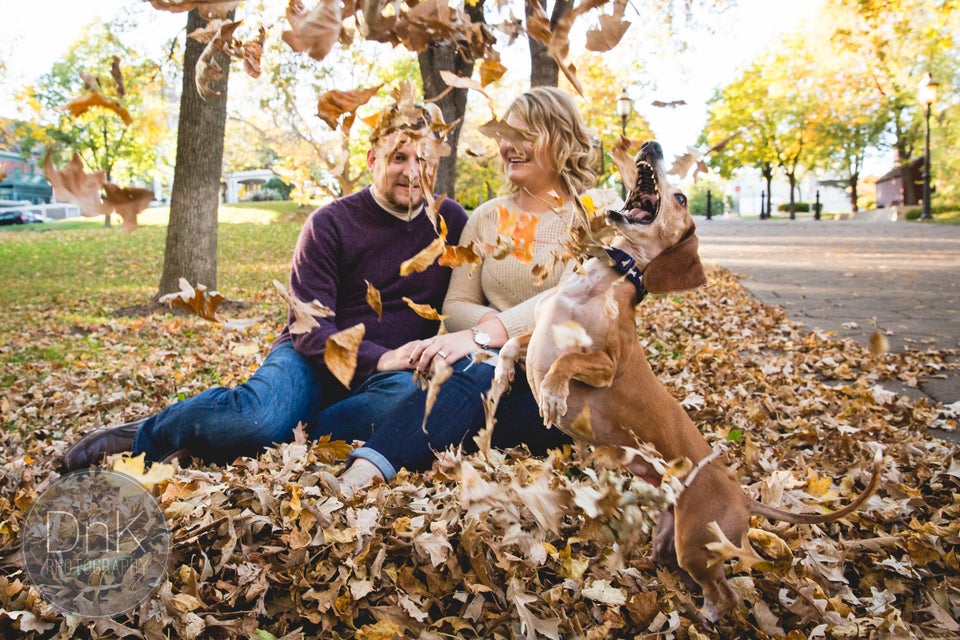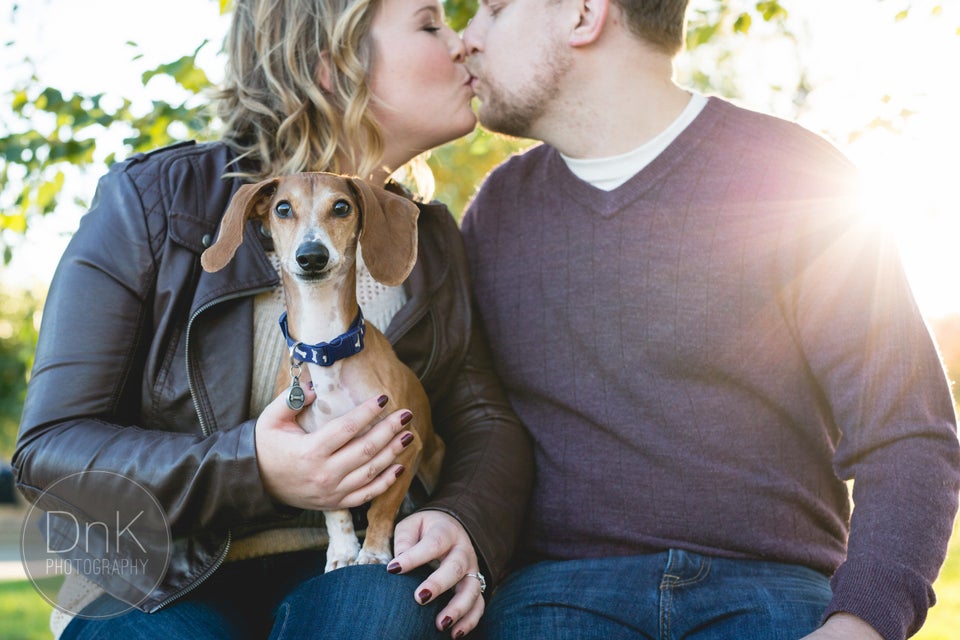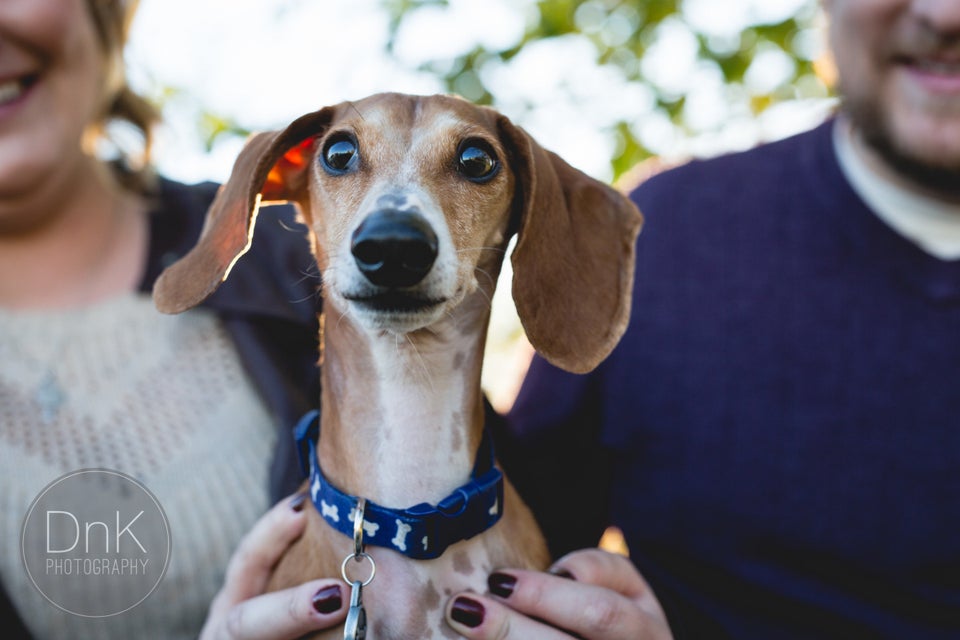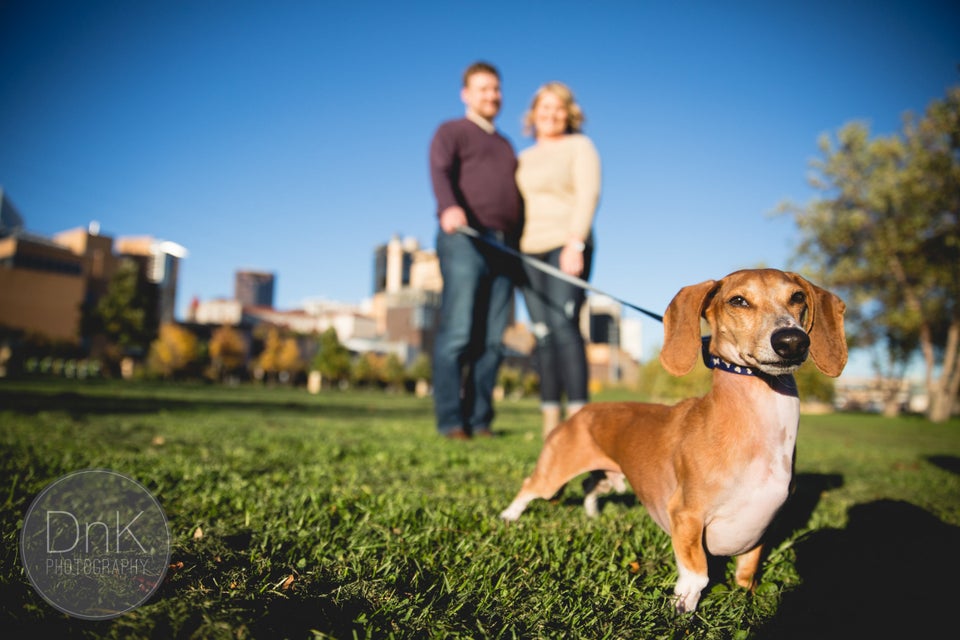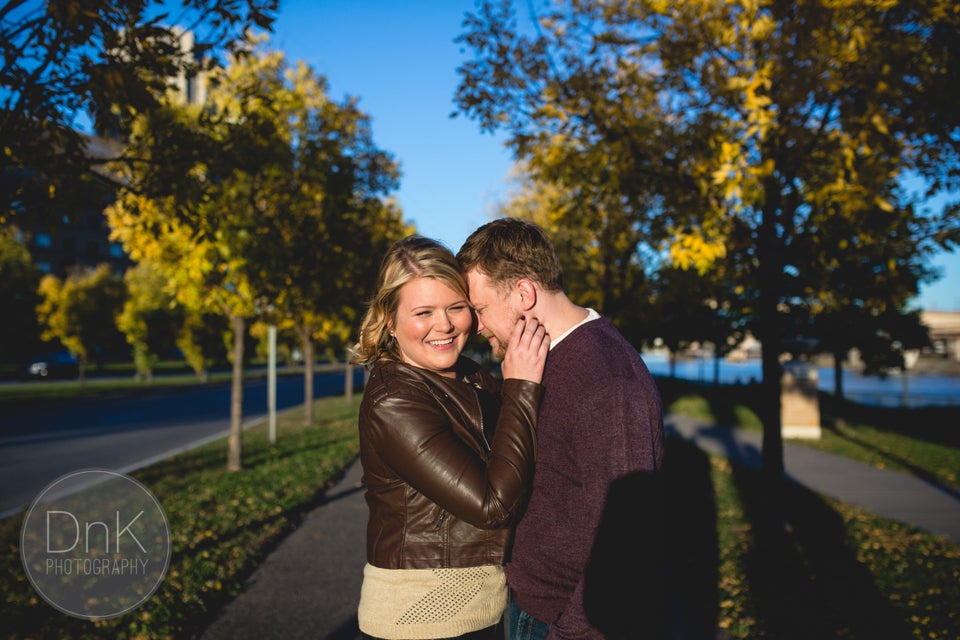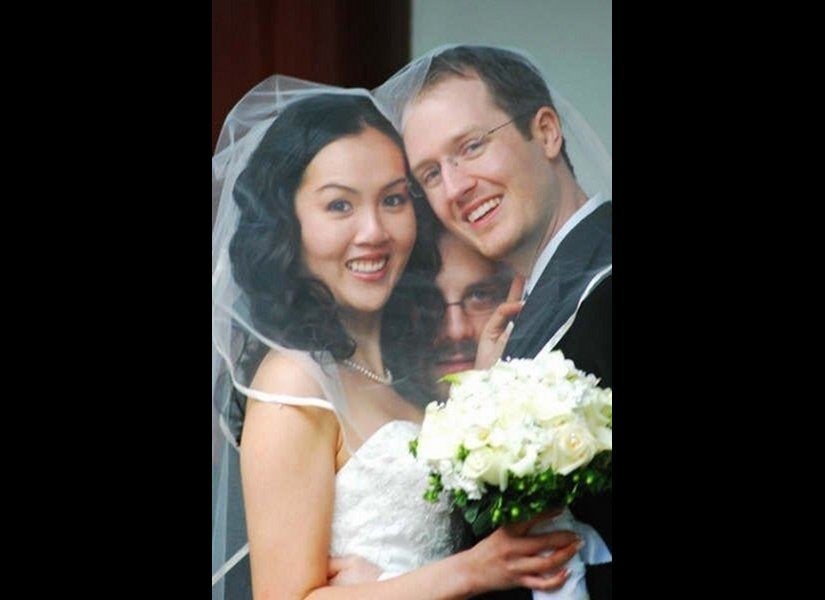 The Funniest Wedding Photobombs
Related