Well, this is doggone cute.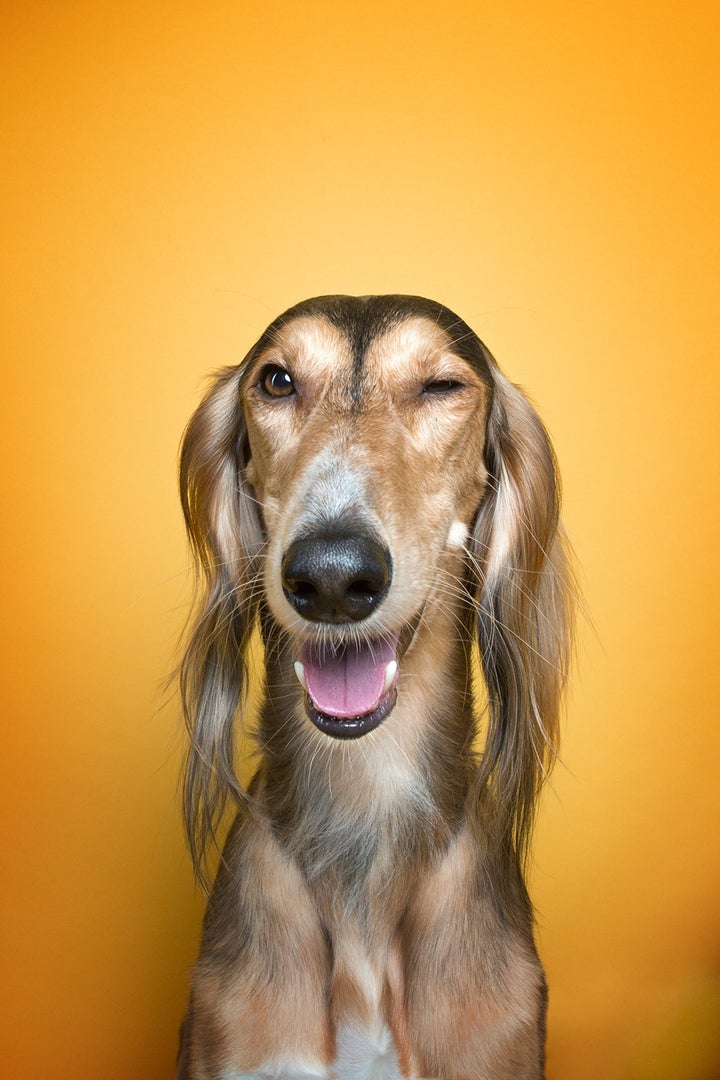 Here's Grand, an Old English Sheepdog who puts human hipsters to shame with his dog bun: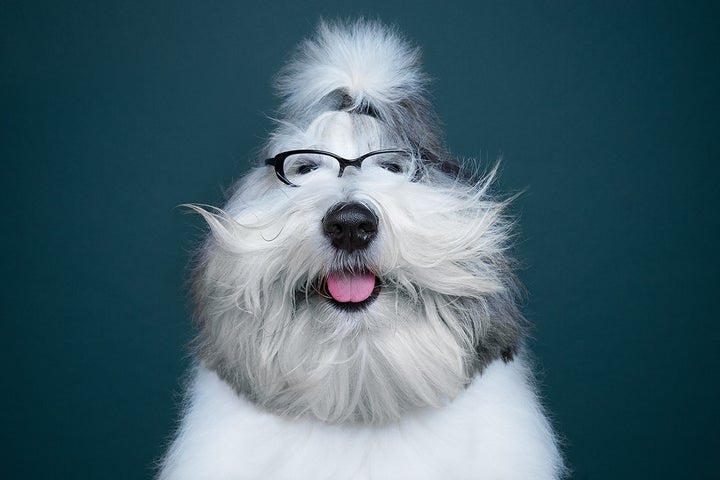 And then there's Blake, a good boy Staffordshire Bull Terrier who deserves a medal for his smile: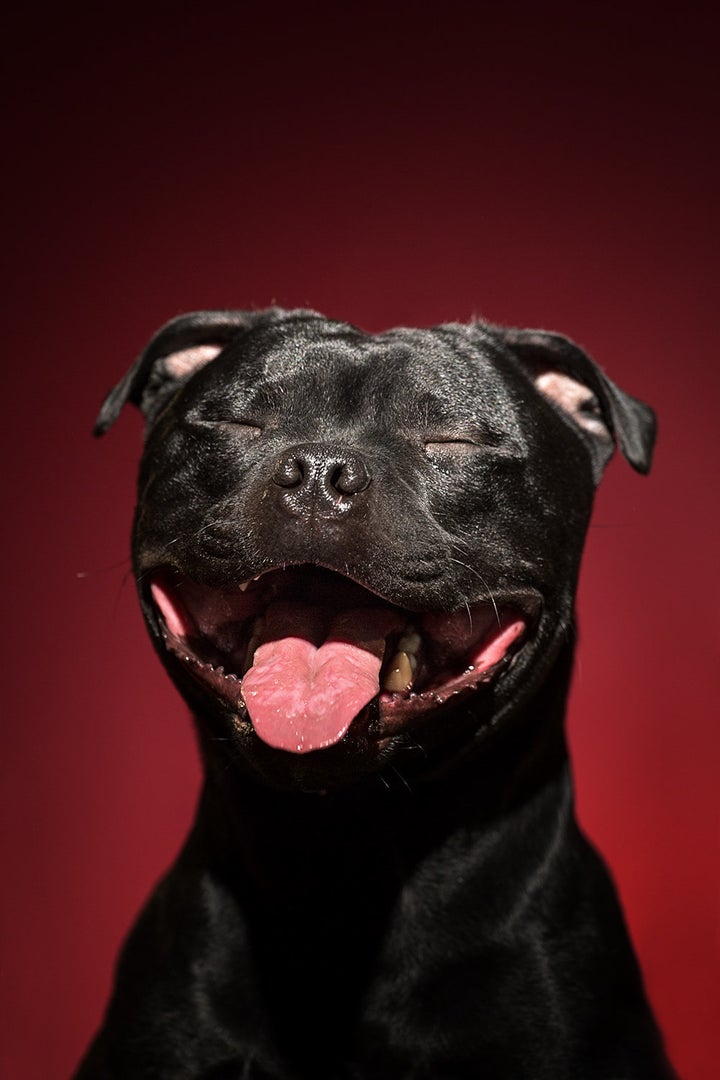 The fetching photos were taken in Moscow at multiple photo sessions throughout this year. In an interview with HuffPost, Khoklov said he and his wife were amazed by the emotion and depth behind the dogs' expressions.
"We saw hypnotizing looks, boring looks, skeptical looks, cunning looks, selfish looks, smiles, giggles, winks, sadness and happiness," he said. "The project is ongoing, so we're looking forward to showcasing even more personalities."