After 3-year-old Carson Urness went missing from his yard around 7:30 p.m. Monday, a search party of about 200 people was organized to find the child, Valley News Live reports. About seven hours later, one of the volunteers spotted the golden retriever-german shepherd mix near a knoll; Carson was huddled underneath the pup. It appears the dog protected the missing boy from a thunderstorm by using his body to shield him.
"You think of the worst, but then I knew Cooper was gone. If anyone was going to find him, they'd just have to find Cooper," Carson's mother, Courtney Urness, told WDAZ-TV.
The boy and his dog were discovered about a mile away from the family's Cooperstown farm. Though those on foot were called off from the search around 2 a.m. Tuesday due to heavy rain, ATV riders continued until one four-wheeler spotted the dog.
As Carson rode back to the family home on the ATV, Cooper reportedly followed closely behind. The 3-year-old was taken to a local hospital for evaluation but appears to be in good shape after the ordeal, thanks to his loyal dog.
"We're very thankful for the police and local fire department here and all the people with horses and four-wheelers and the walkers," Urness told the outlet. "We're very grateful that they all came and looked and helped us."
Before You Go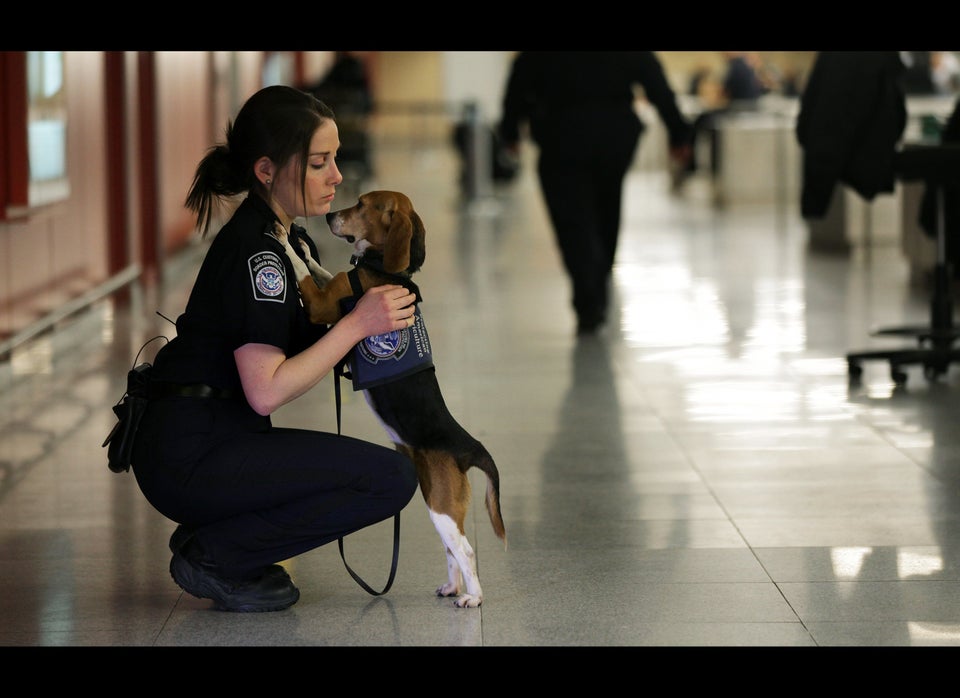 Animals Who Need Hugs
Popular in the Community