We have a feeling animal rights activists won't be thrilled about the latest accessory spotted on the streets of New York City: a "pooch pouch" that turns a dog into a purse.
Photographers snapped a woman walking in Manhattan on Wednesday toting her pup in a manner that was part harness, part cross-body bag. The effect was very... befuddling. We can only imagine that the lady was inspired by Quvenzhané Wallis' puppy purse.
See the accessory in question below and tell us: Is this a fun way to carry your dog around the city or does it look a little too unpleasant for the pooch?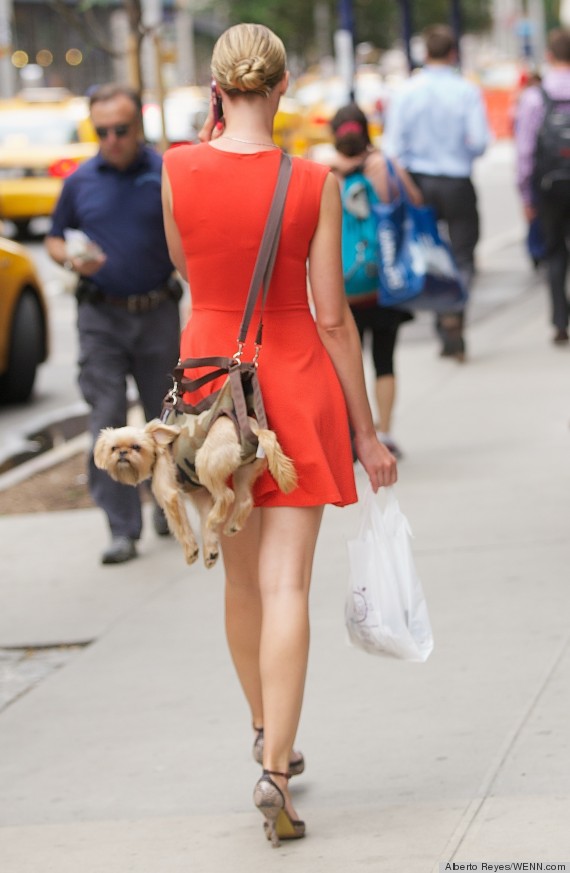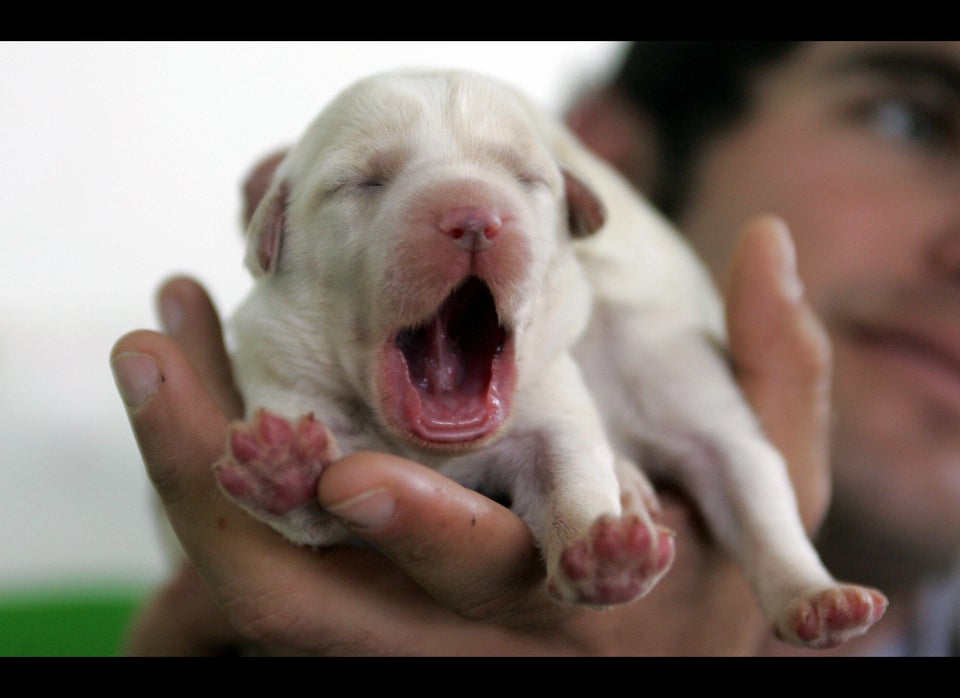 Puppies
Related