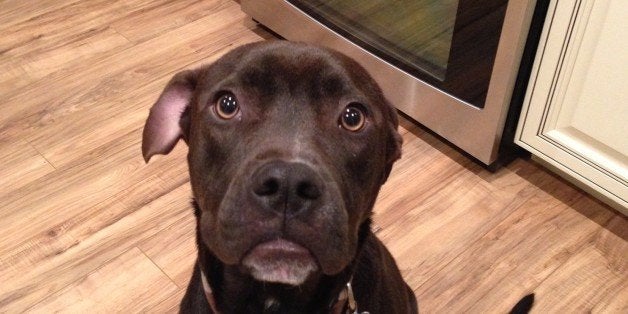 "And I politely turn them away," she says. "Oh boy, I am pretty passionate about this."
Rouzeau, a lawyer and real estate agent, and her husband Greg are long-time pit bull advocates who founded a rescue group dedicated to helping heartworm-positive shelter dogs. Their property is for rent because Greg, who is active duty in the Navy, was transfered to Norfolk, Virginia.
The house is located in Jacksonville's Mandarin neighborhood, which Rouzeau promises is "a quick few minutes" to many shops and great restaurants and about 15-20 minutes to downtown and the Naval Air Station. It's a one-level ranch, with three bedrooms, two baths, a big garage, new stainless steel appliances, a screened-in porch and a "fenced back yard with plenty of morning sun for dogs who love to sunbathe," she says.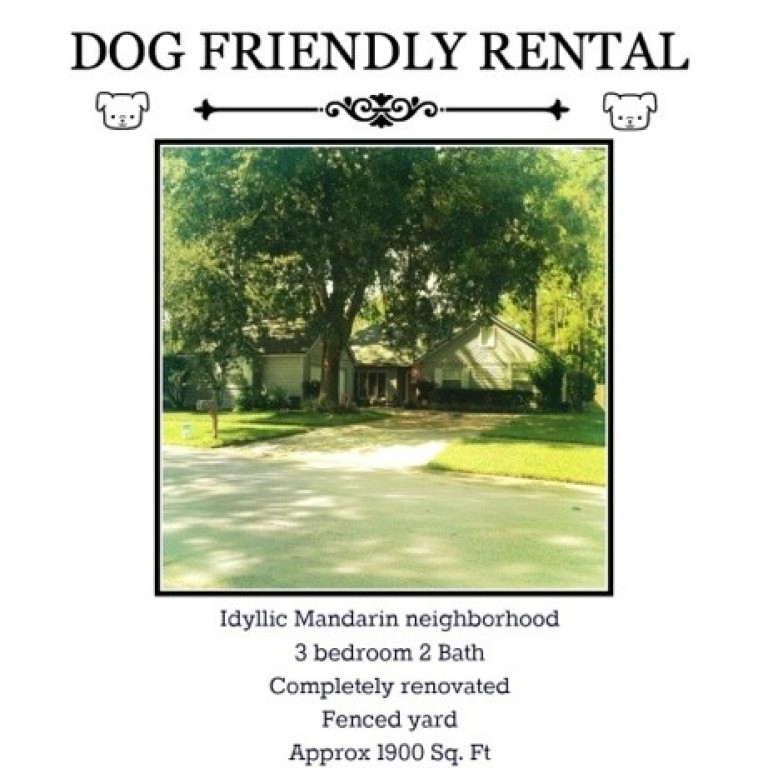 And if you want the house, with the new stainless appliances, you've got to have those sunbathing dogs -- though there are some breed restrictions.
"One or more of your dogs must be on the so-called 'aggressive' breed list," says Rouzeau, meaning pit bulls, huskies, Rottweilers, or any of the other dogs that landlords tend not to welcome, or even allow, into their rentals. (If they allow pets at all -- Homes.com recently found that, nationwide, only 12 percent of rentals are listed as pet-friendly; in Florida, that number is even lower.)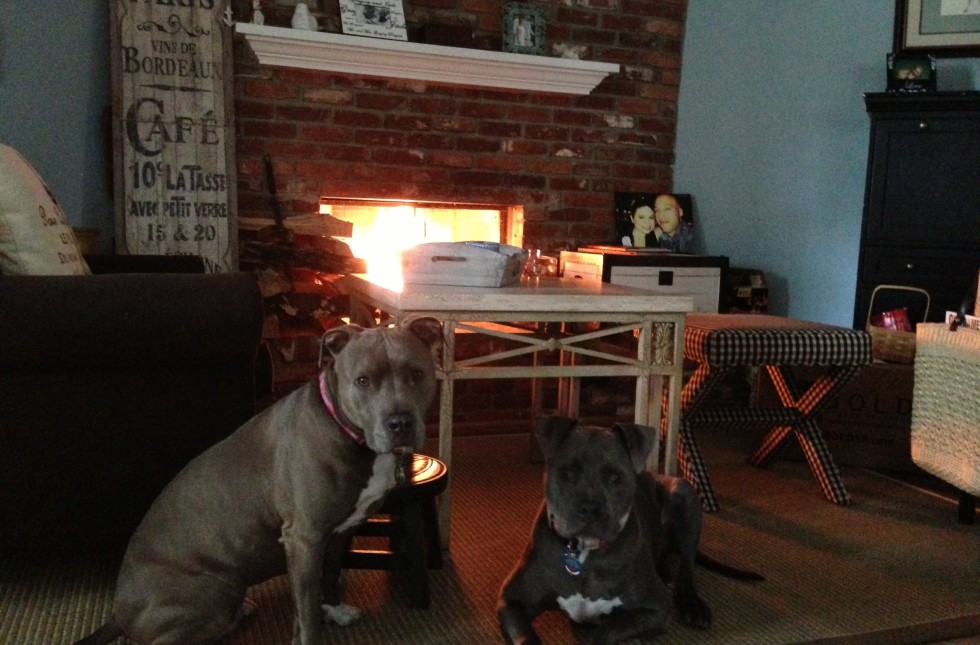 Hurry, and your dogs could lounge around in front of the fire. Photo credit: Jade Rouzeau
"Big dogs are great because, well, if you have one, you'd know," she says. "My husband and I, and many large-dog owners, understand firsthand the anxiety and sleepless nights involved with trying to find a place to live that will accept us with our dogs. We were lucky to find a home to rent in our new city. So many families are not as lucky."

The house is available beginning August 1, when the current tenants -- and their husky and pit -- will have moved out. In addition to owning very big dogs, preferably pit bulls, the new tenants should be "good-natured, friendly and responsible people" who will love the 1,900 square foot home as if it were their own.
Rouzeau says their dream renters will also undoubtedly adore the subdivision, which is full of people who have come to embrace big dogs after getting to know Rouzeau's block-headed goofballs -- whose only flaw, and really, it's a pretty minor one, is a regrettable enthusiasm for eating goose poop.
"Our experience is that once the word gets out, we are contacted by people who are downtrodden and have been searching for months," she says. "They have been rejected so many times that you can hear in their voices that our requirements sound almost too good to be true."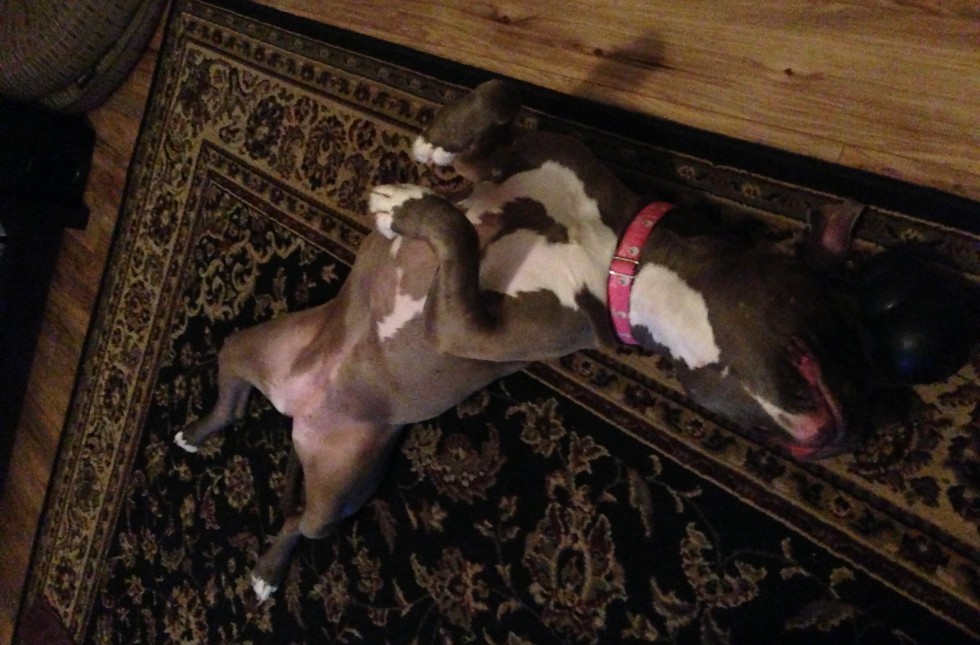 Dogs "really feel at home here," says Rouzeau. Photo credit: Jade Rouzeau