One pooch puckered up and let his rescuer know what he really thought of him.
Duke, a Belgian Malinois and his owner Edward Emmerich, who are homeless and have been living in an encampment, found themselves trapped in floodwaters last Friday in McKinney, Texas, CBS DFW reported.
The duo was brought to safety by first responders and the rescuers' work definitely did not go unnoticed. Duke expressed his thanks in the best way a grateful dog can.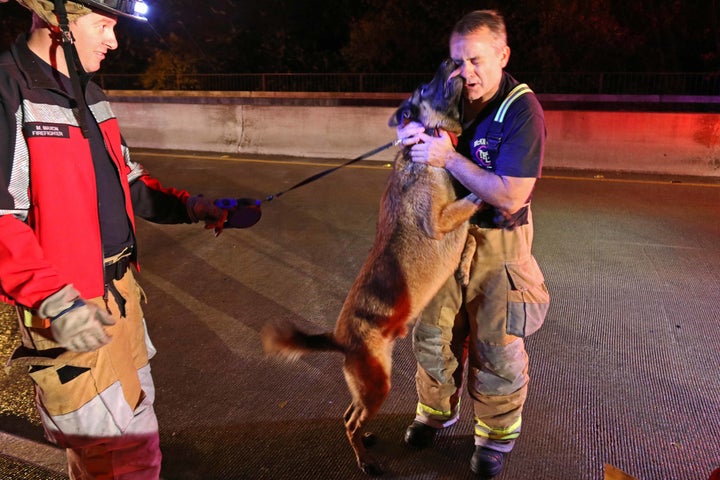 "His feet hit the ground and he almost instantly went towards the firefighter that had saved him, jumped all over him, licked all over him," photographer Michael O'Keefe, who witnessed the scene, told NBC DFW. "It was real touching to watch."
O'Keefe captured the moment in an adorable snapshot that'll remind you just how sweet dogs really are.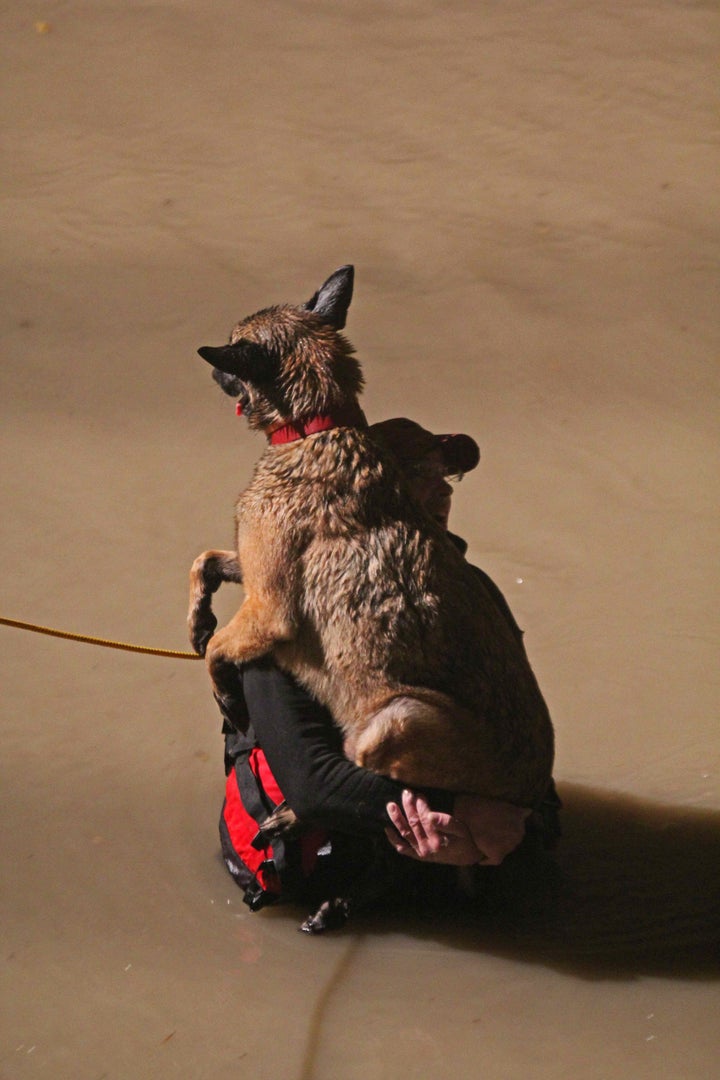 Emmerich and his beloved dog, who have been going through some difficult times, have been living at the encampment for about seven months. According to CBS DFW, the dog owner swam about 1,500 feet during the flood, clutching his dog while trying to reach rescuers. The crews used pings off the man's cell phone to find the pair after Emmerich had dialed 911.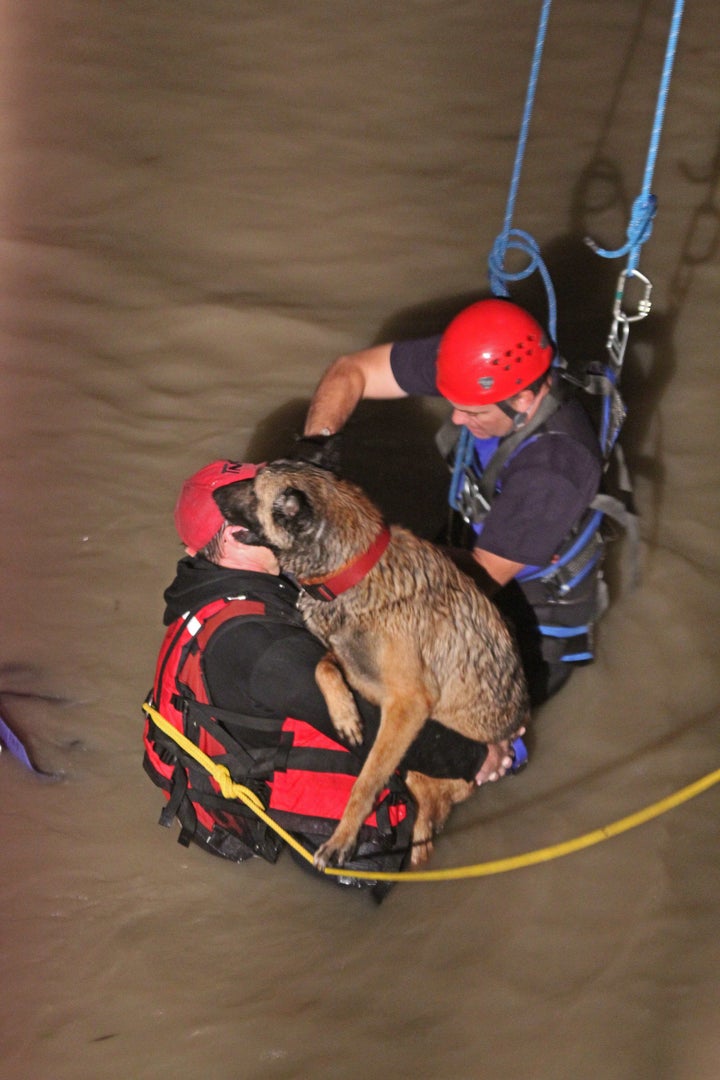 After the rescue crews arrived, a ladder truck lowered the firefighter down to the pair and owner and pet were hoisted out of the waters, NBC DFW reported.
Though Emmerich, who works in construction, can no longer return to the encampment, a client is allowing the man and his dog to stay in a home he's been working on, CBS DFW reported.
Watch the rescue in the video below.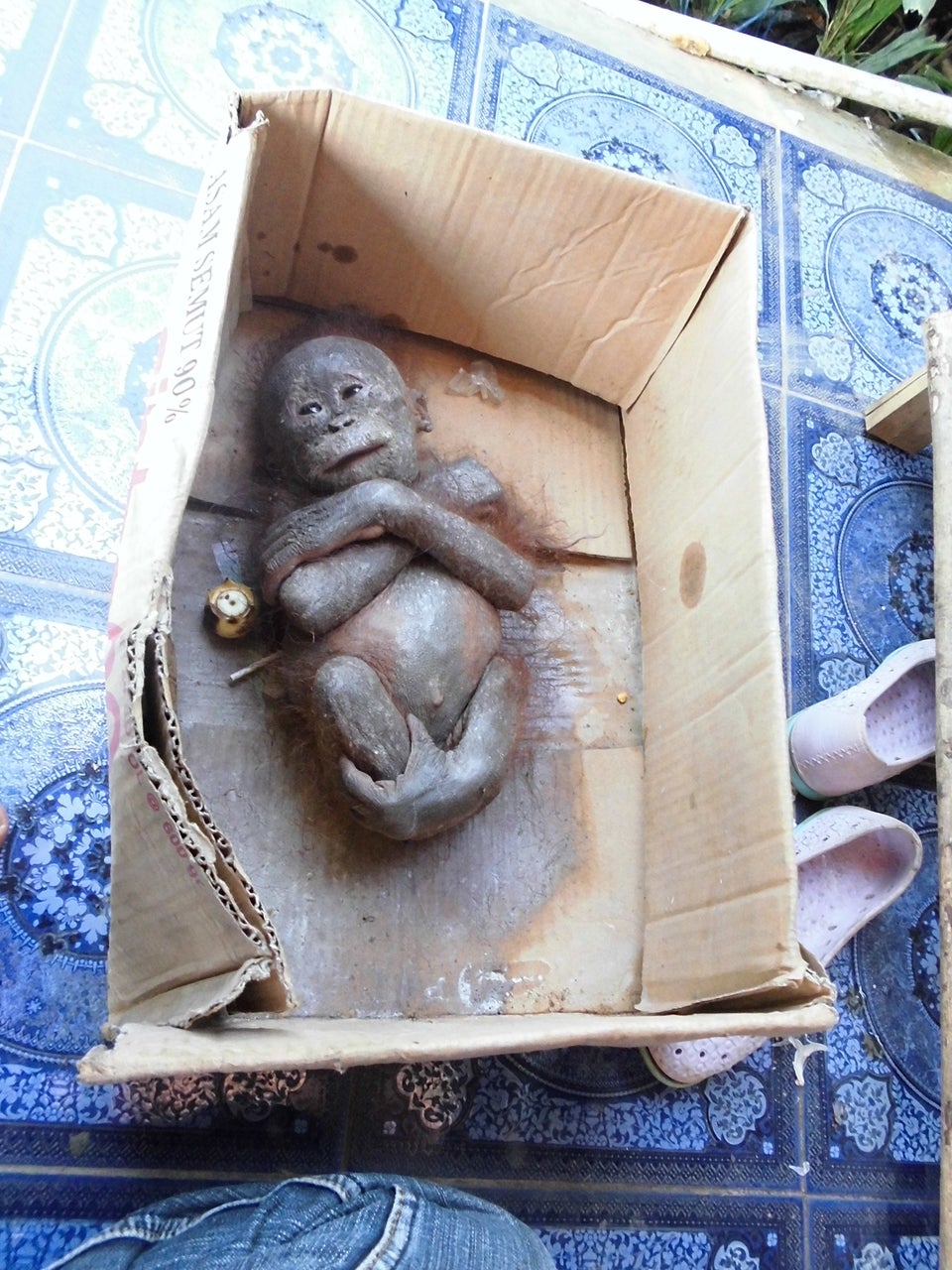 Baby Orangutan Rescued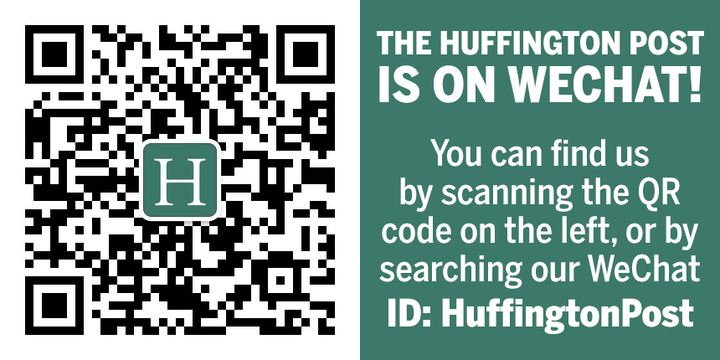 Popular in the Community