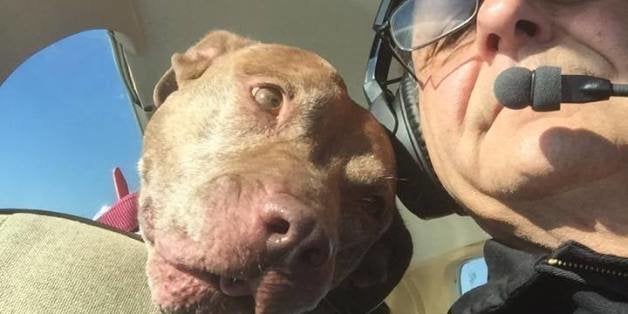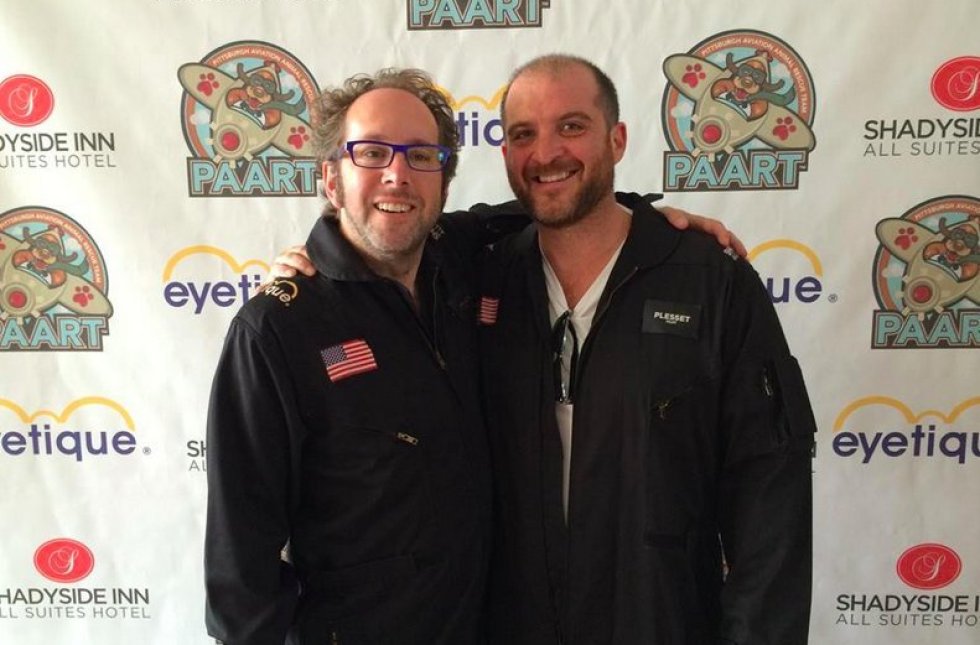 Brad Childs, left, and Jonathan Plesset
PAART got started a decade ago after the founders got their pilots' licenses, then promptly got bored.
"I mean, how many times are you just going to fly around the city?" Childs said to Lancaster Online. "We needed a mission."
For a few years, the pair simply moved animals when they happened to find out a rescue group needed help. Before long, rescue groups were coming to them, and the guys -- who are entrepreneurs for their day jobs and do this work as volunteers -- got busy.
Plesset says that even after this many trips, some stand out.
"We did a mission a few months ago that was covert. We couldn't tell anyone where or what we were doing," he told HuffPost.
What they did was go to an "undisclosed location" to collect three pit bulls who'd been rescued from a fighting ring.
"A good Samaritan got the dogs and rushed out to the plane and met us," Plesset said. "We needed to get off the ground in a hurry since the fight people where headed out to intercept [the dogs] from the person who took them."
The dogs were in bad shape. One was hurt so badly his spine was showing, but "even though the dog was clearly gravely injured, it still had that cute doggie smile. It still makes me tear up when I think about looking at that dog and seeing that friendly face in such a beat up body," Plesset said, adding that all three dogs survived.
Other times, the flights involve a simpler kind of joy, like when adoptive families are coming to the tarmac to greet their new pets.
"The people are so excited and thrilled to see us land and bring the dogs out," says Plesset. "We try and focus on those moments, since ... the ugly side is stuff we try and block out a bit and numb ourselves to."
Ultimately, the goal is not just to help the animals they're flying around, but also to inspire more people to get involved with animal rescue by adopting homeless pets, donating to animal rescue groups and, if they've got a pilot's license, to join the team.
"It doesn't take much," says Plesset, "to get yourself in a position to help even one animal."
The Lancaster SPCA says the 15 West Virginia dogs PAART flew in last weekend are healthy -- and ready for adoption.
Get in touch at arin.greenwood@huffingtonpost.com if you have an animal story to share!
Related
Before You Go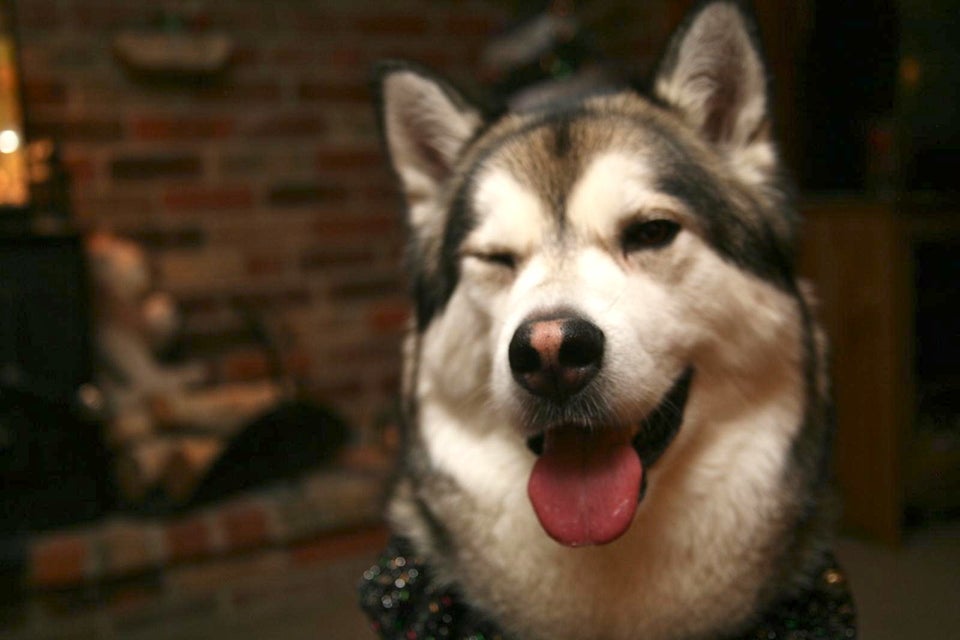 Cute Dogs On Reddit
Popular in the Community