Everyone likes a road trip. Especially the nearly 80 dogs whose lives Greg Mahle saves every time he embarks on one.
Twice a month for the past decade, Mahle has taken a five-day, 4,200-mile road trip, one that takes him from his home in Ohio, south to Houston, then north all the way to Connecticut and New York, before heading back to Ohio. The "Today" show notes that's more than 1 million miles, or 42 times around the world in total.
On the southernmost stretch of his journey, Mahle collects around 80 dogs facing imminent euthanasia, then delivers them to pre-arranged homes in the north.
Along the way, an army of volunteers meet Mahle's semi-trailer full of dogs, helping feed, walk, water and play with the animals. Mahle charges $185 per animal, which is just barely enough to cover his cost for fuel, maintenance, dog food and trailer cleaning after every trip.
Though he isn't getting rich off the endeavor, Mahle told the "Today" show it's fulfilling work. "I like the world I've created," he said in a recent segment. "I'm happy in it."
Before You Go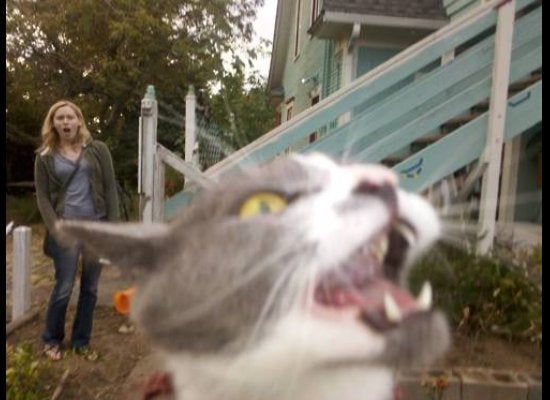 125 Animal Photobombs
Popular in the Community