This pup can thank his lucky stars for the firefighters who were dedicated to doing all they could to reunite him with his worried owner.
Last Friday night, Eva Routs of Houston, Texas, was having dinner when her dog, Onyx, followed a small animal outside and disappeared. When the pup didn't show up after she called out to him, Routs went in search of Onyx and heard his cries coming from under a neighbor's porch. Her dog was trapped.
A desperate Routs sought the help of social media, and eventually the Houston Fire Department's special technical rescue division stepped in, bringing Onyx -- who by then had been trapped for 48 hours -- to safety.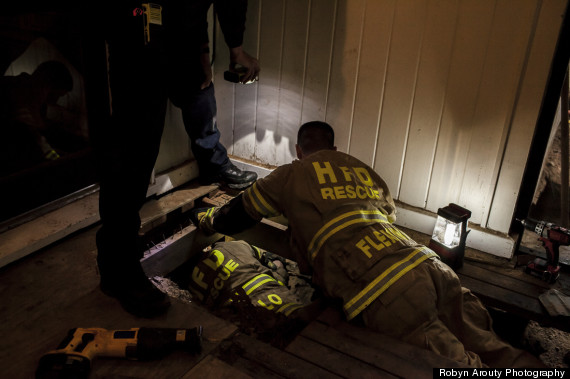 "They did this out of the kindness of their hearts on a volunteer basis and because they really wanted to help," Robyn Arouty, a photographer who captured the rescue told The Huffington Post. "I could tell they didn't plan on leaving that house until Onyx was safe and back with his family."
Onyx likely followed the animal to the small space under the porch and found that he couldn't get back out. Routs had originally called the police for help, but because the incident did not involve an animal putting another in harm's way, they could not assist her.
The owner called on several other groups for support, but it was ultimately the fire department that came through. Her neighbors, who weren't home at the time, gave her permission to do anything she had to in order to free the pup, so the crew turned to some unconventional methods, digging about four feet underground to retrieve Onyx in a mission that lasted about six hours.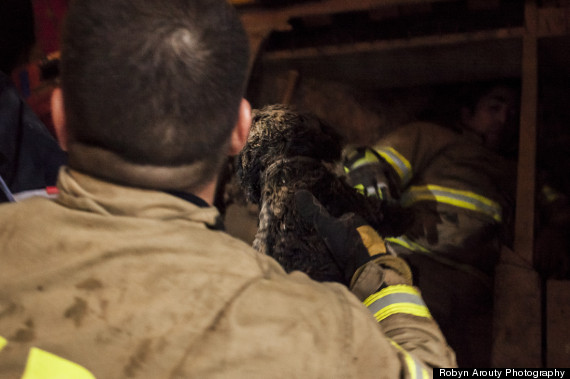 "The fireman rescuers took turns doing the digging by hand so they wouldn't injure the dog. A special snake device with a camera on the end was used to navigate a path," Arouty told HuffPost. "Eventually the cries became louder ... One of the firemen took off his glove when he knew Onyx was close and was able to reach under the house to bring him to safety. It was a great moment with lots of tears!"
Onyx was thankfully unscathed and received a clean bill of health from the vet. The lucky pup reunited with his owner and enjoyed a warm bath to celebrate his rescue.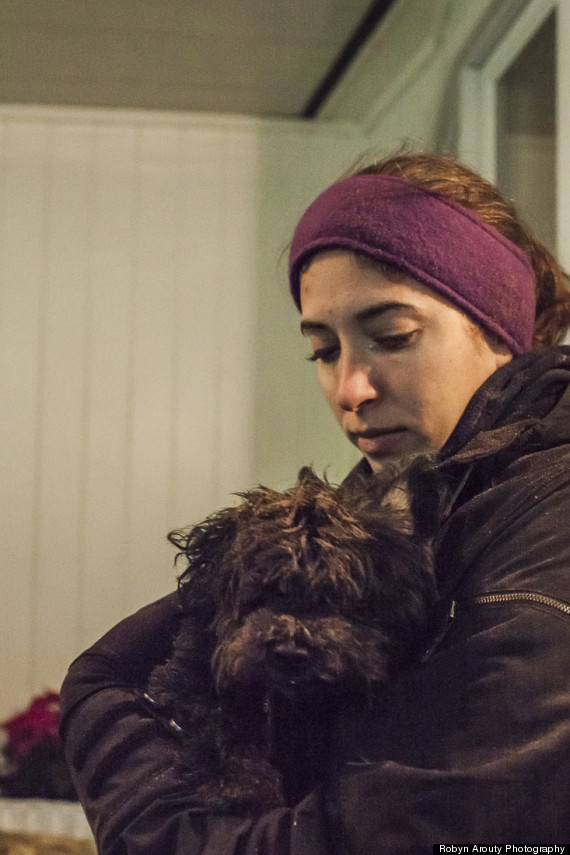 And though the pooch is now safe and sound, the incident serves as an important lesson for dog owners.
"Expect the unexpected, because dogs will not always do what is reasonable, like chasing after other animals or motorcycles," Teresa Osborn, who was involved in the rescue and works for animal organizations, told HuffPost. "They live in the moment and don't understand the consequences of all their actions. Keep their best interests in mind and look out for them like you would for human children."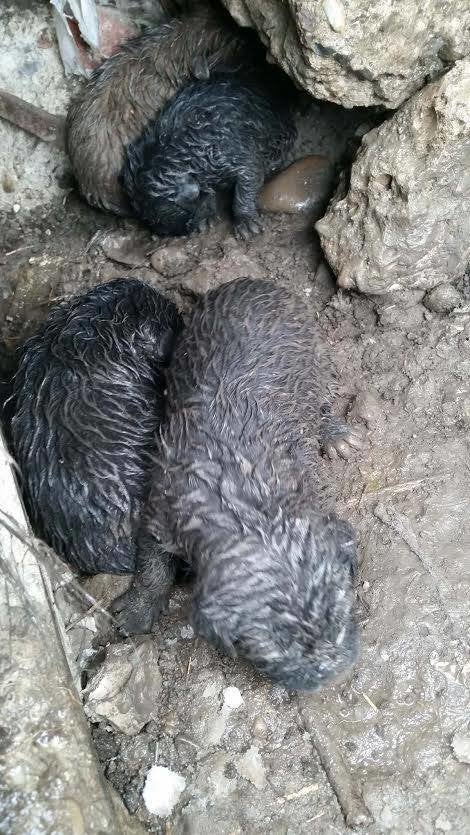 Puppies And Kittens Rescued From Dump