This video shows the incredible moment a dog bounded into the water to rescue a drowning young deer.
Mark Freeley had been walking his dogs, Storm and Sara, by the Long Island Sound in New York state on Sunday when the pooch suddenly leapt into the water. The English golden retriever swam out into the sound before grabbing something by the neck and pulling it back to shore.
"Storm just plunged into the water and started swimming out to the fawn, grabbed it by the neck, and started swimming to shore," Freeley told CBS News.
Freeley captured video of the deer's rescue and posted it on Facebook. "What a morning ... Can't believe this," he wrote. "Storm just saved this baby deer."
As the Facebook video shows, Storm brought the fawn to dry land and ushered it to safety. Obviously weakened, you can see the deer down on its belly as Storm licks and nudges the animal with his nose.
"[When] he laid down next to it, and started nudging it and pawing it … that was really special," Freeley told WCBS Newsradio 880.
Concerned about the deer's health, Freeley said he called an animal rescue team who soon arrived on the scene. When Frank Floridia and Erica Kutzing of the Strong Island Animal Rescue League tried to get close to the deer, however, the skittish animal ran into the water again — this time, swimming even further out than before.
Floridia jumped into the water to save it.
Thankfully, Floridia managed to bring the deer back to land. He and Kutzing then transported it to the Star Foundation, a Long Island nonprofit animal rescue organization.
Floridia told the Daily News that the deer was found "full of ticks" and with cuts and bruises on its head. The animal is expected to make a full recovery, however, and will likely be released back into the wild in a few months.
On Monday, Freeley shared photos of Storm getting a "reward" for his heroism.
"I think we could all learn something from Storm," rescuer Kutzing told Port Jefferson Patch this week. "If we just learn to treat each other nicely and look out for each other, despite our differences, the world would be a better place."
Related
Before You Go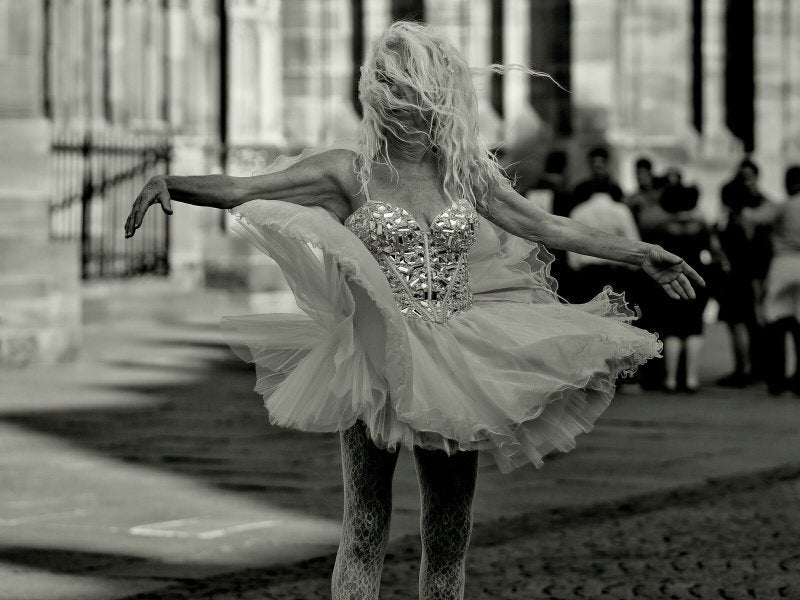 Unlikely Heroes
Popular in the Community