With a best friend like this, who needs enemies?
A Utah hunter is recovering from a birdshot wound in his buttocks caused when his dog stepped on his shotgun on Sunday, The Desert News reports.
The unnamed man from Brigham City was duck hunting with a buddy at the Great Salt Lake. He laid his 12-gauge shotgun on a boat's bow when he got out of the craft, according to the paper. His dog jumped on the bow, causing the weapon to discharge a burst of fire that punctured the man's posterior.
The hapless hunter was setting up decoys in the water when the mishap occurred, TV station KTVX says.
Doctors at a nearby hospital dislodged 27 pellets from the 46-year-old man's buttocks, according to the Associated Press.
Box Elder County Sheriff's Deputy Kevin Potter told the AP that the man stood about 10 feet from his hound when he got hit and said he wasn't seriously injured perhaps because he wore waders. He didn't know what breed of dog shot its master, The Desert News said.
VIDEO: CHENEY SHOOTS HUNTER
Before You Go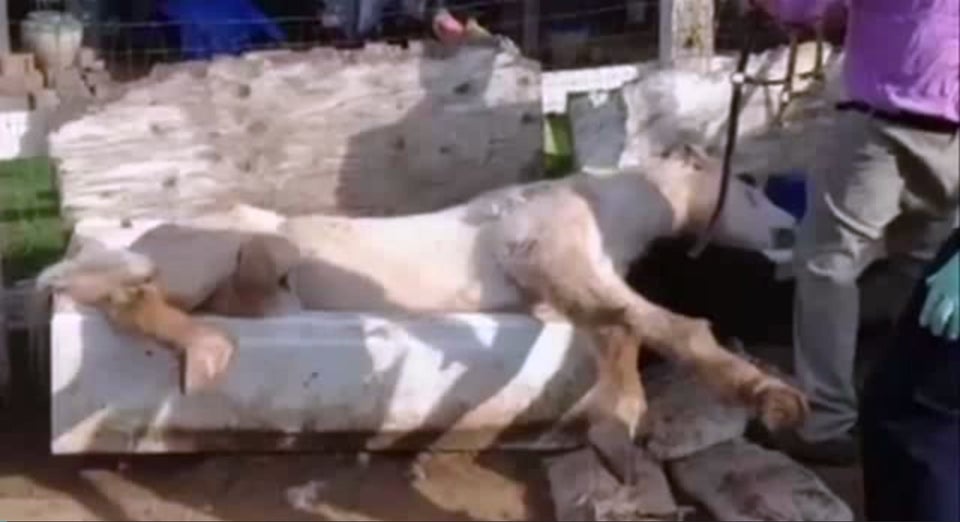 Animals In The News
Popular in the Community