Officers in Tampa, Florida, have rescued a dog who was shot twice and tied to railroad tracks -- and now she needs the public's help.
Police responded to reports of three shots fired at about 5:23 p.m. on Wednesday, and discovered the pup, named Cabela, according to WTSP. The 1- to 2-year-old mixed breed had been shot in the neck and shoulder, and was tied to the tracks with a belt.
You can help. In a Facebook post, the Tampa Police Department listed a number for those wishing to make donations to the vet: (813) 265-4043.
Police are still looking for suspects, and ask that anyone with information call (813) 231-6130.
Before You Go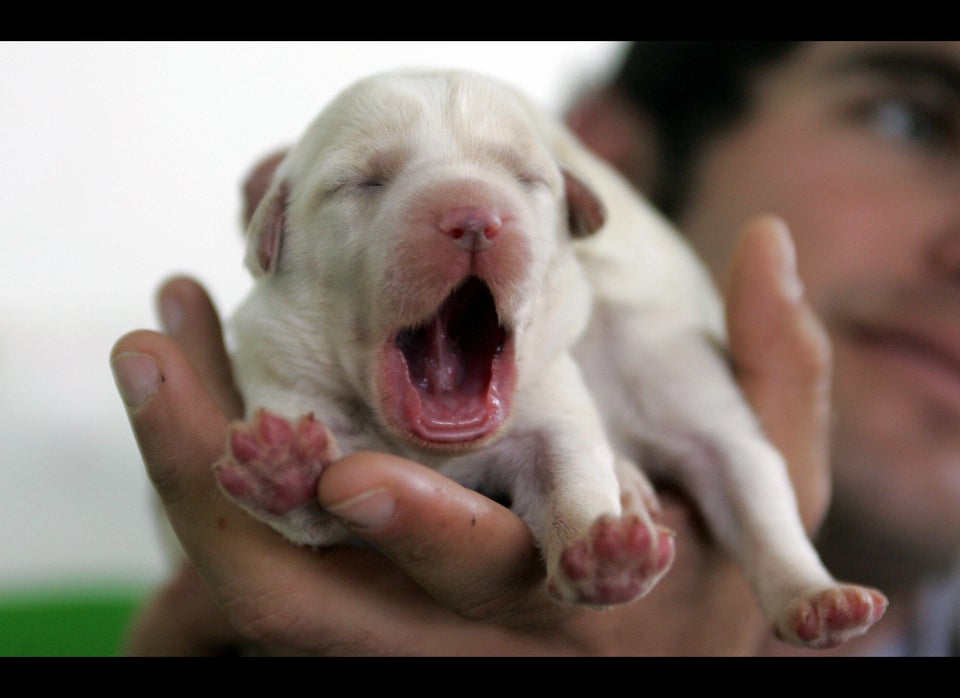 Puppies
Popular in the Community