I don't speak Canine. But apparently my 91-year-old mother does. She is closer to her yapping beagle, Chipper, than anyone in the world. She walks him twice a day, cuddles with him on her couch, feeds him from the dinner table and worries about him constantly.
She knows exactly how he feels and what he is thinking at all times. During our weekly car ride from her senior apartment to my house, she translates for me his every wish.
Chipper yearns for the freedom of backyard so that my mom won't have to walk him every morning. He would love another dog to play with. He wants to live in a house again. He's worried that he may interfere with my life, but he would love to move in with my husband and me.
I know these thoughts are my mom's, but it's easier for her to speak to me through the dog. Sometimes I answer her. Sometimes I answer Chipper. Most often I'm answering myself. Because I've had these exact thoughts, the root of which were planted when I was a young girl.
My grandfather moved into our home when I was only 8-years-old. At the time my mom was in her thirties. She was in the prime of her life: physically, mentally, spiritually. Having her father-in-law wandering the halls late at night not only dampened her sexual freedom with my father, it changed everything in our lives: Family trips, dinners, pool parties, picnics, bed times, grocery shopping.
Where we had been a family of four, we were now five, and the fifth person was not another child, but a grown man, set in his ways and beliefs. He often favored my sister, taking her side whenever we had a fight. To this day I have memories of standing outside his bedroom on the other side of an invisible wall, watching the two of them laughing.
But my husband and I are way past our prime, with no desire to run naked down the hallway. Our children our gone. We have the room for my mom and we want nothing more than to help her enjoy the twilight of her life.
As Chipper tells my mom -- they are living among the dying. They'd much rather be living among the living.
As we near my house, a smile spreads on my mom's face. Chipper becomes so excited, I'm afraid he'll jump onto my foot and press it against the gas pedal. The minute we arrive in the driveway, he licks me in the face. I open the door and he bolts for the front yard.
"Chipper loves your neighborhood," my mom says, gazing at my lemon trees and rose bushes. "That tree is his favorite."
"We love having him," I answer.
"He's getting close to making a change." My mom nods, stares out the window, and I can only imagine where her mind is going. Back in time, perhaps? Or toward the future? Whichever direction, she begins to smile.
"I guess he'll let you know," I say as I help her out of the car.
Then again, I may speak Canine by the time Chipper decides to move in and I'll be able to discuss the arrangements with him myself.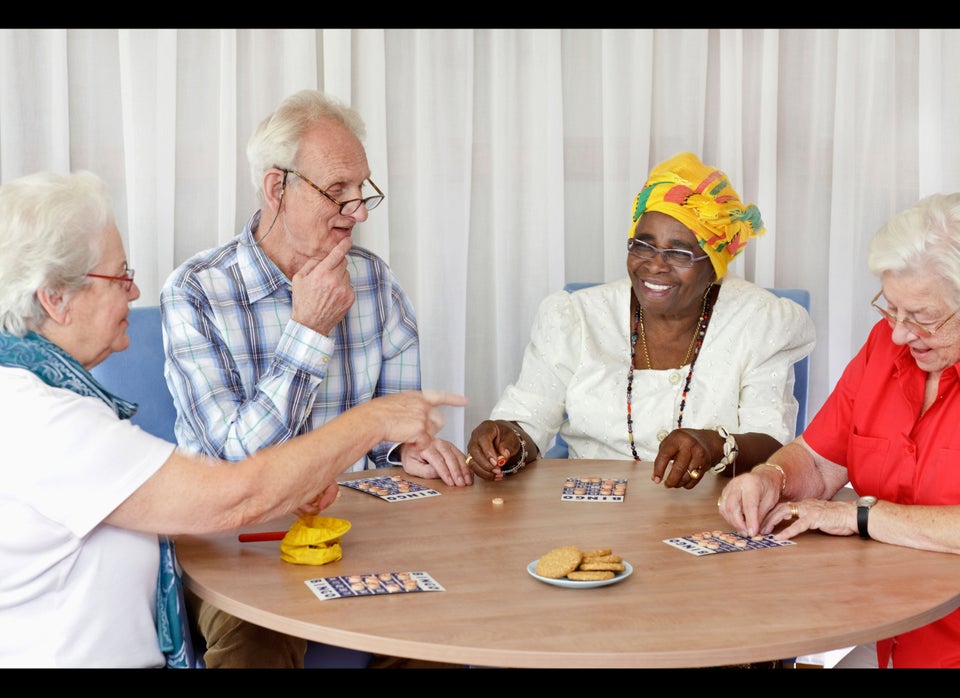 7 Questions To Ask Before You Pick A Retirement Community
Related
Popular in the Community