As Scooby-Doo might say, "Ruh-roh."
The injury to Celinda Haynes' left forearm was so bad that she had to go to the hospital (there's a photo below).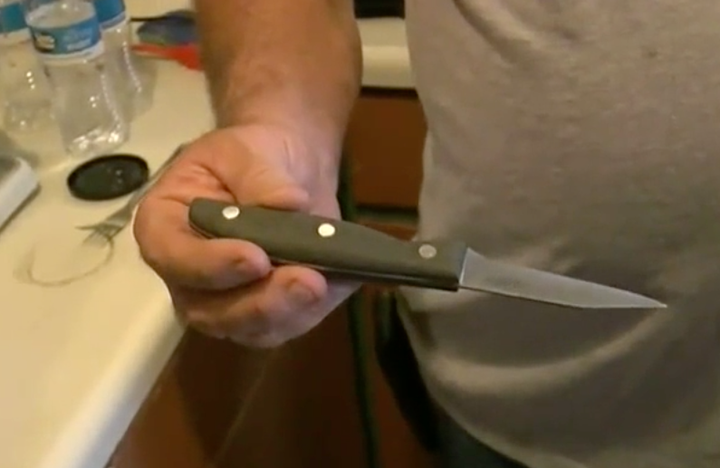 Mia, a one-and-a-half-year-old Chesapeake Bay retriever, picked up a freshly sharpened paring knife with her mouth from the kitchen counter, Haynes told KDVR TV. The blade was sticking downward out of her mouth.
Haynes offered the dog treats in hopes that Mia would drop the knife, but that didn't quite go according to plan.
"When [Mia] went over to eat the treat, she ran the knife across my arm and cut a big old gash," Haynes told the station. It was approximately 4 to 5 inches long and a quarter of an inch wide.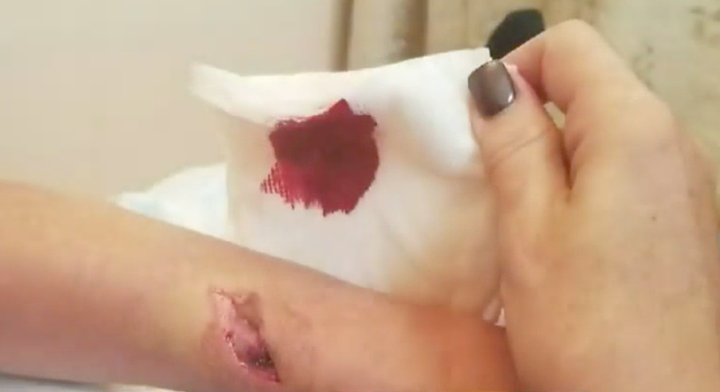 The medical staff who treated the injury were very skeptical that a dog did it. They suspected domestic violence, TheDenverChannel.com reported.
Deputy Zach Johnson was sent to Haynes' home, where he reportedly found blood everywhere.
"When dispatch said that there was a person who was stabbed by a dog, I had to make sure I heard that correctly," Johnson told KDVR TV. "Of course, my initial thought was what's really going on here."
Deputies also contacted Haynes' husband as part of the investigation and found that he had been at the department of motor vehicles at the time of the stabbing.
Ultimately, the police decided Mia was the only suspect.
"Obviously, we're not charging Mia with anything because she's a dog," Johnson told KDVR TV.
Unfortunately, it doesn't seem as if Mia learned anything from the incident.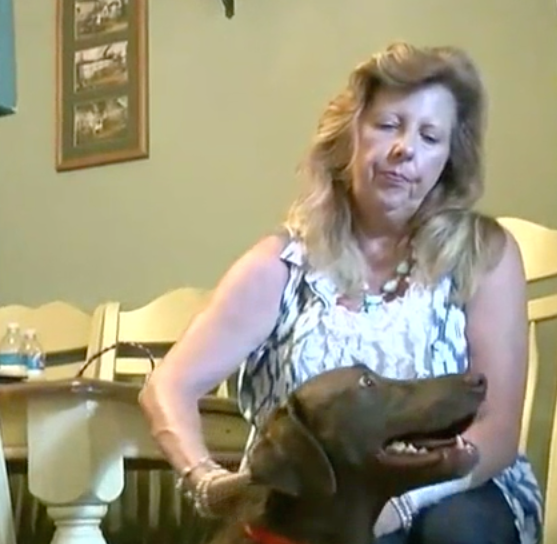 Calling all HuffPost superfans!
Sign up for membership to become a founding member and help shape HuffPost's next chapter
BEFORE YOU GO
PHOTO GALLERY
Animals In The News