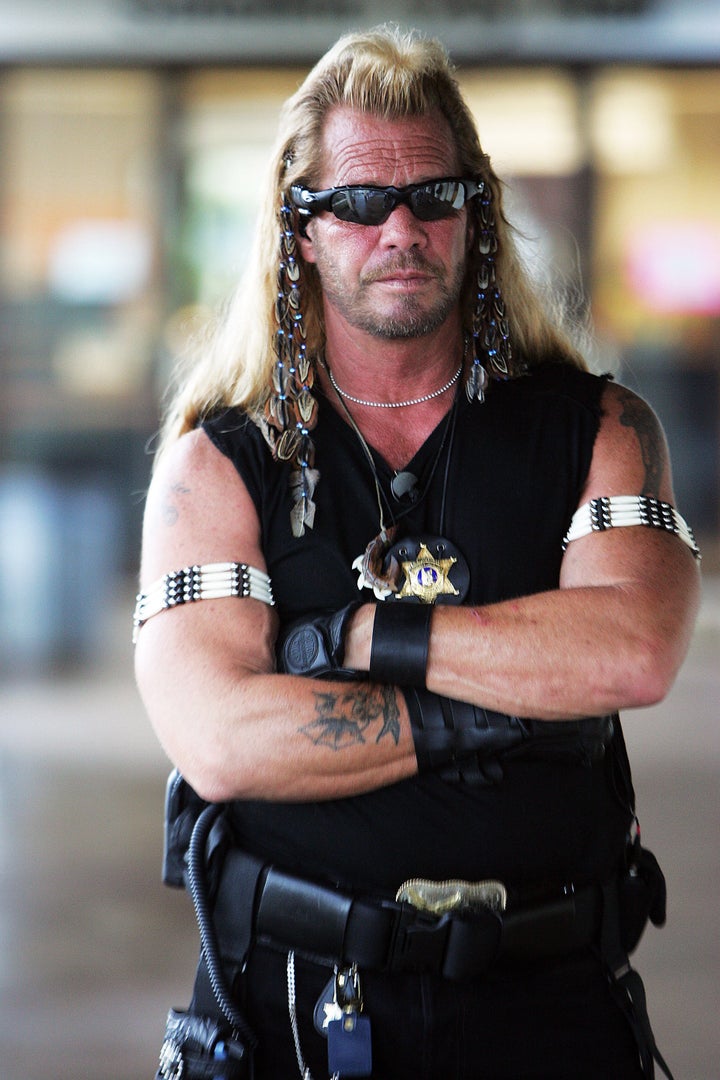 The reality series followed Duane "Dog" Chapman and his family and friends, who made up his team of bounty hunters. The series debuted in 2004 and took a hiatus in 2007 after audio of Dog using a racial slur surfaced and caused a massive public controversy. Production resumed in 2008.
In 2011, Dog's sons Duane Lee and Leland left the series. Recent episodes of "Dog the Bounty Hunter" have shown the Chapman family attempting to reconcile.
This week, Dog and his wife Beth appeared on "Today" to discuss the death threats the reality stars have been receiving via e-mail for the past few weeks. The FBI is now involved, noting the e-mails are "a viable threat," according to Beth. The attacks have allegedly been directed at Dog's wife and their three daughters.
Popular in the Community