The holidays are coming. What to get the dog...what to get the dog...
If you're Maymo the beagle's owners, 210 shiny plastic water bottles sounds just about right.
Does he deserve such spoils? A recent video of him ruining Christmas might suggest otherwise. But one glimpse of Maymo rolling, frolicking and chewing his way through a water bottle paradise and we can't resist. Happy holidays, Maymo.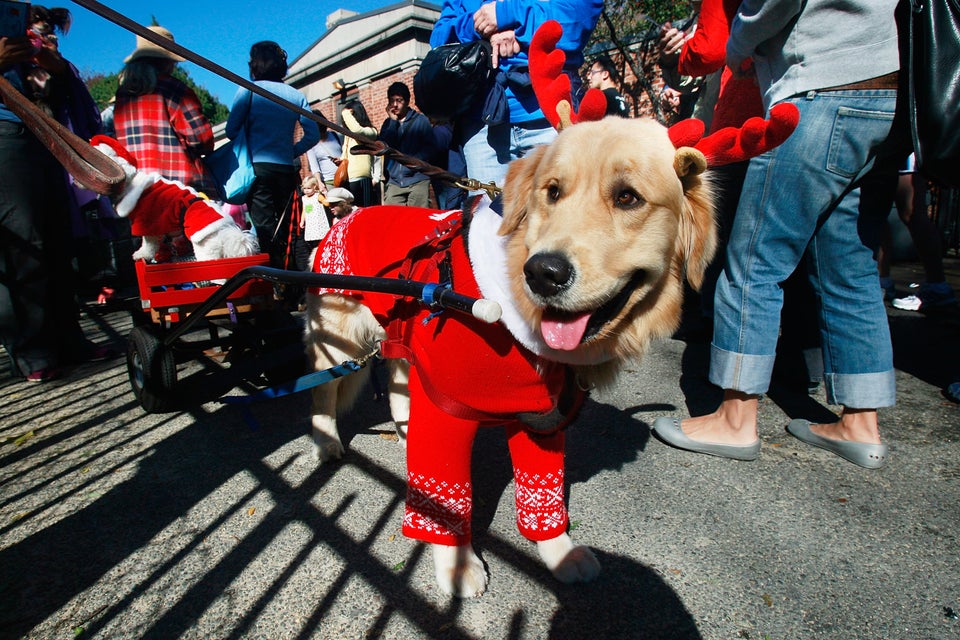 Pets Getting Into The Holiday Spirit