"It was only a matter of time before I realized I had a white dog and black-and-white dog, and they looked too perfect as a bride and groom," Yeaton told the outlet.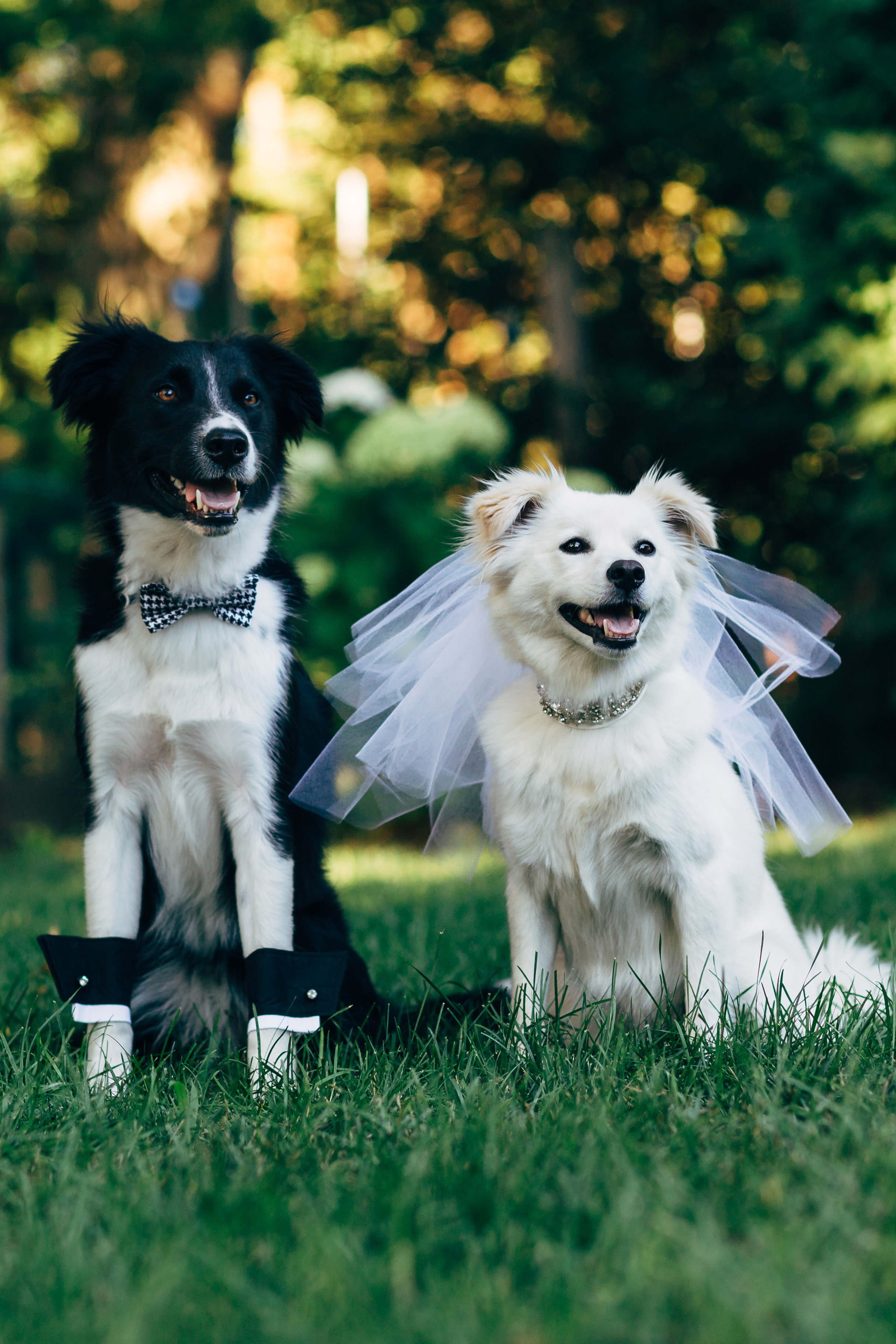 The bride and groom on their big day .
However, the attention and buzz she ended up receiving from the photos inspired her to take it a step further. She coordinated an entire wedding, complete with hors d'oeuvres, invitations, flowers and a wedding cake fit for the furry pair.
The photographer spent a few weeks planning the wedding, according to Today.com. She assembled the pooches' outfits from items on Etsy, and used dog-safe ingredients including peanut butter, shredded carrots and honey for the wedding cake.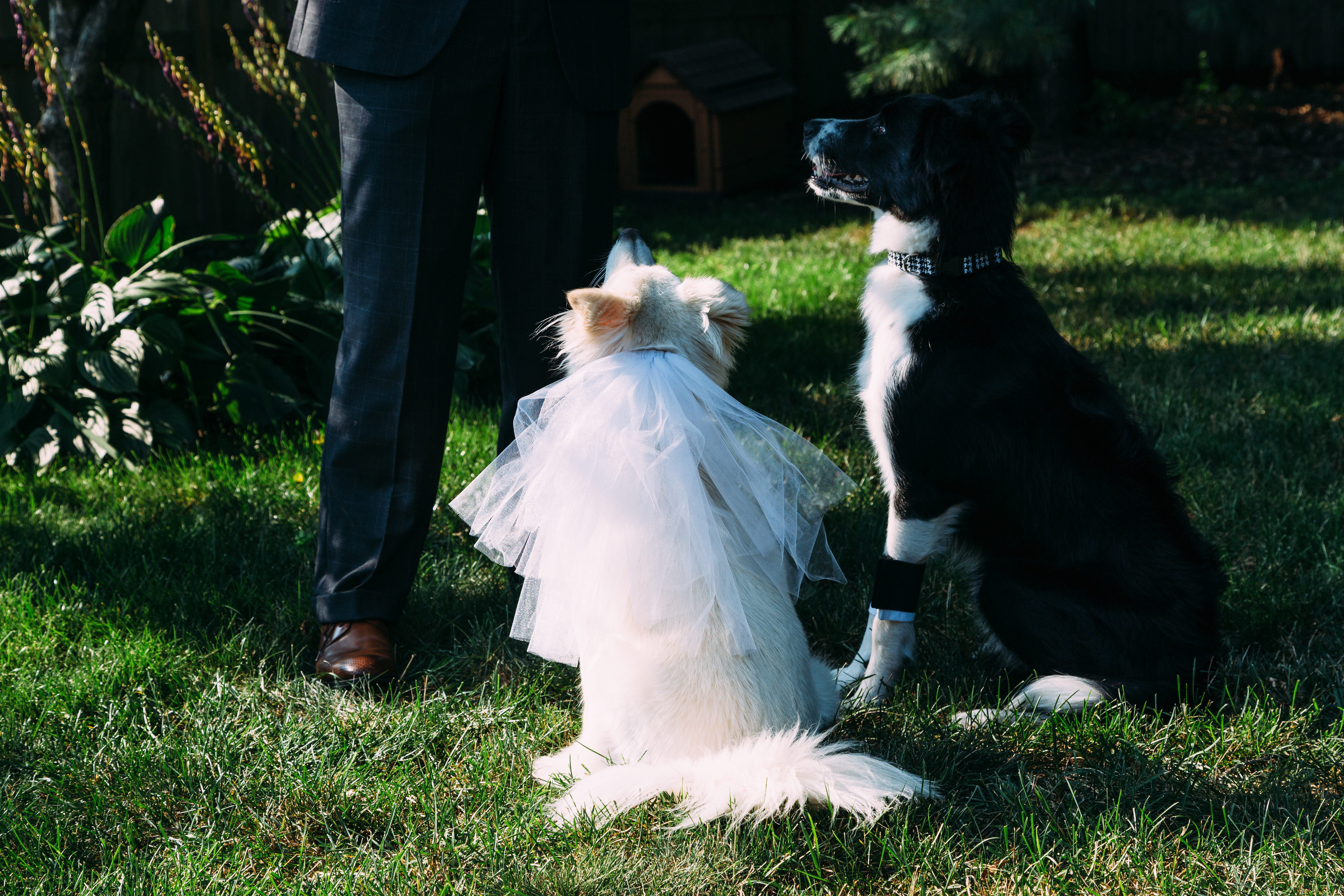 The pups making it official.
The pups love story began in 2013, the photographer told HuffPost in an email. After Teddy was adopted in October of that year from a Tennessee shelter, Lucy -- who was adopted a year earlier -- played hard to get.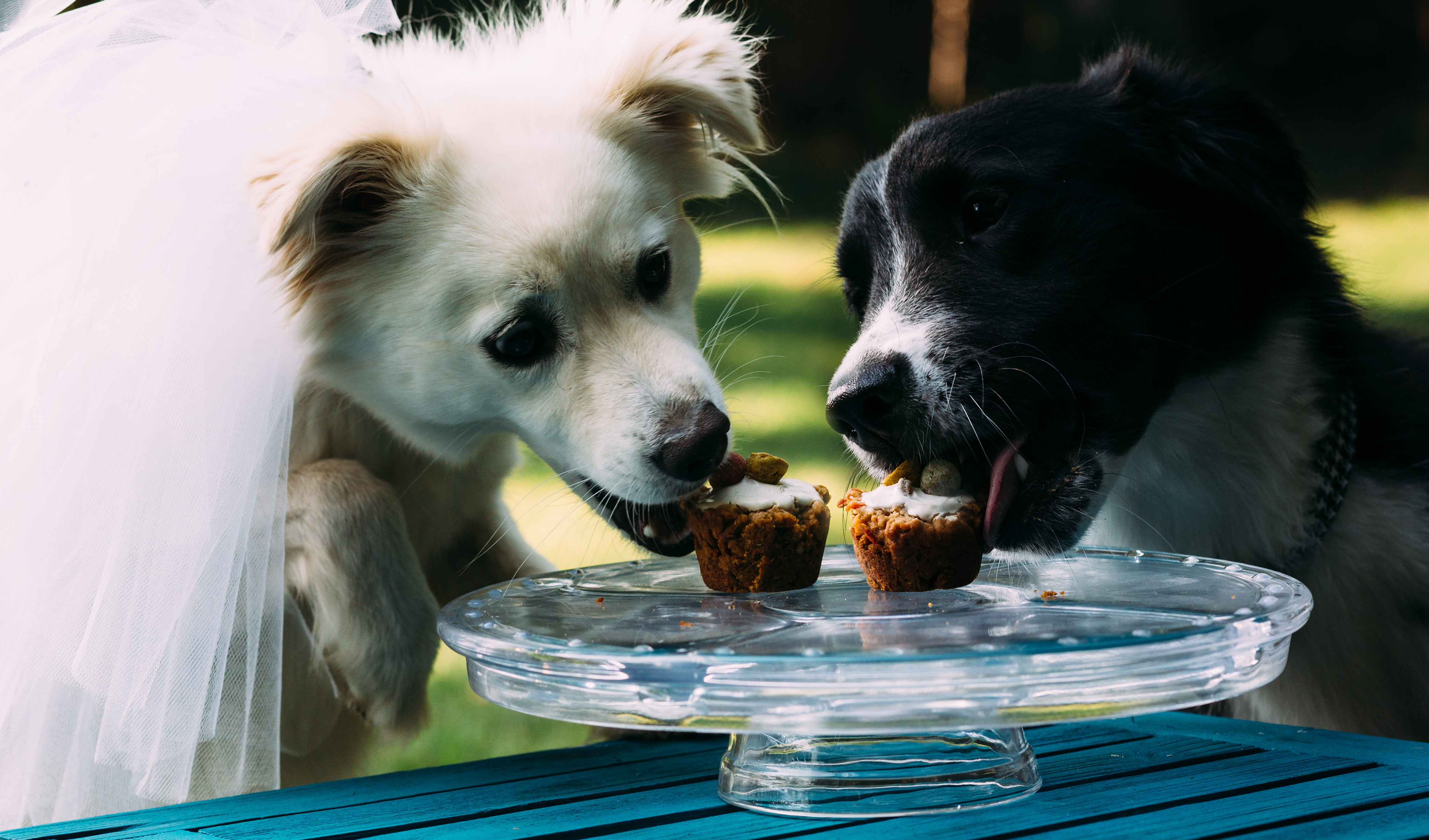 The pooches chowing down on their dog-safe wedding cakes.
"When we first brought Teddy home, Lucy wanted nothing to do with him," Yeaton told HuffPost. "He followed her around for two days before she would acknowledge him."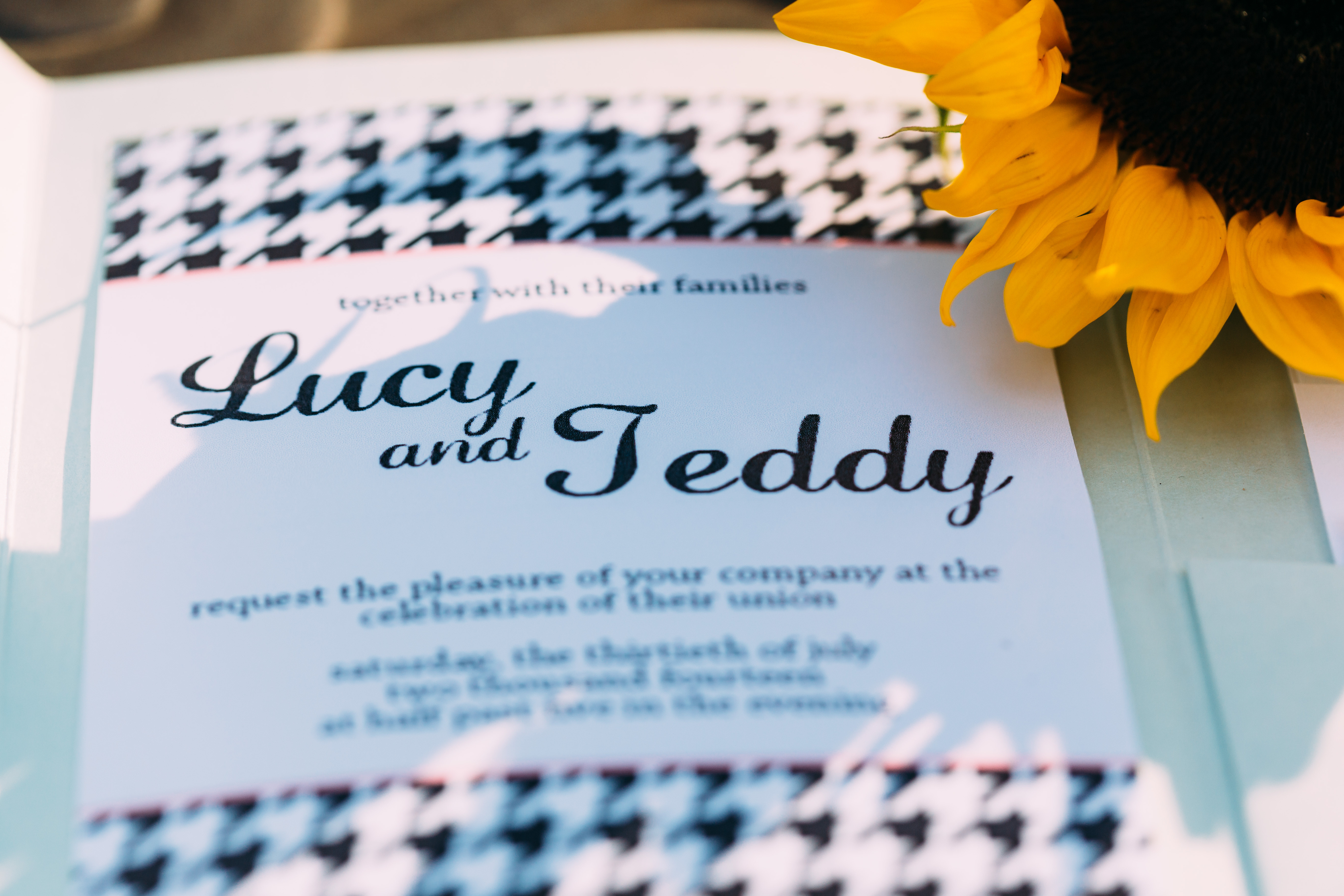 Lucy and Teddy's "Save the Date."
Since their first tepid interactions, their love has blossomed and the two spend their days chasing each other around. The photographer said that after getting "married," they have continued their fun. The pooches even went on a "honeymoon," accompanying their owners to Cape Cod. They enjoyed long walks on the beach and partook in some dog ice cream.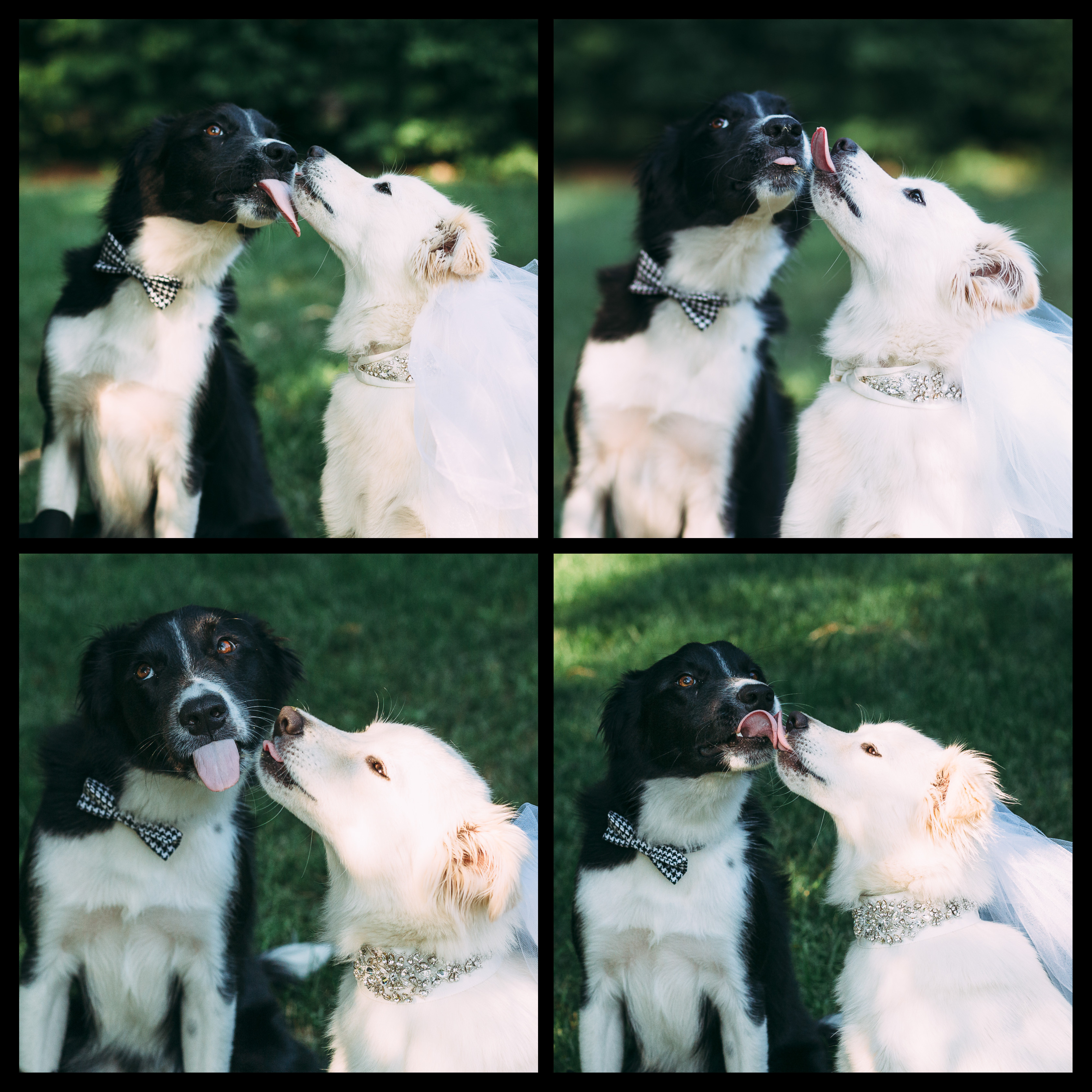 The couple's slobbery first kiss as a newlywed couple.
The canines are going on another adventure this weekend -- this time to upstate New York, where Yeaton says Teddy will practice running and jumping into the water to retrieve sticks. Lucy, concerned with maintaining her doggy-do, will watch and support her new hubby from the sidelines.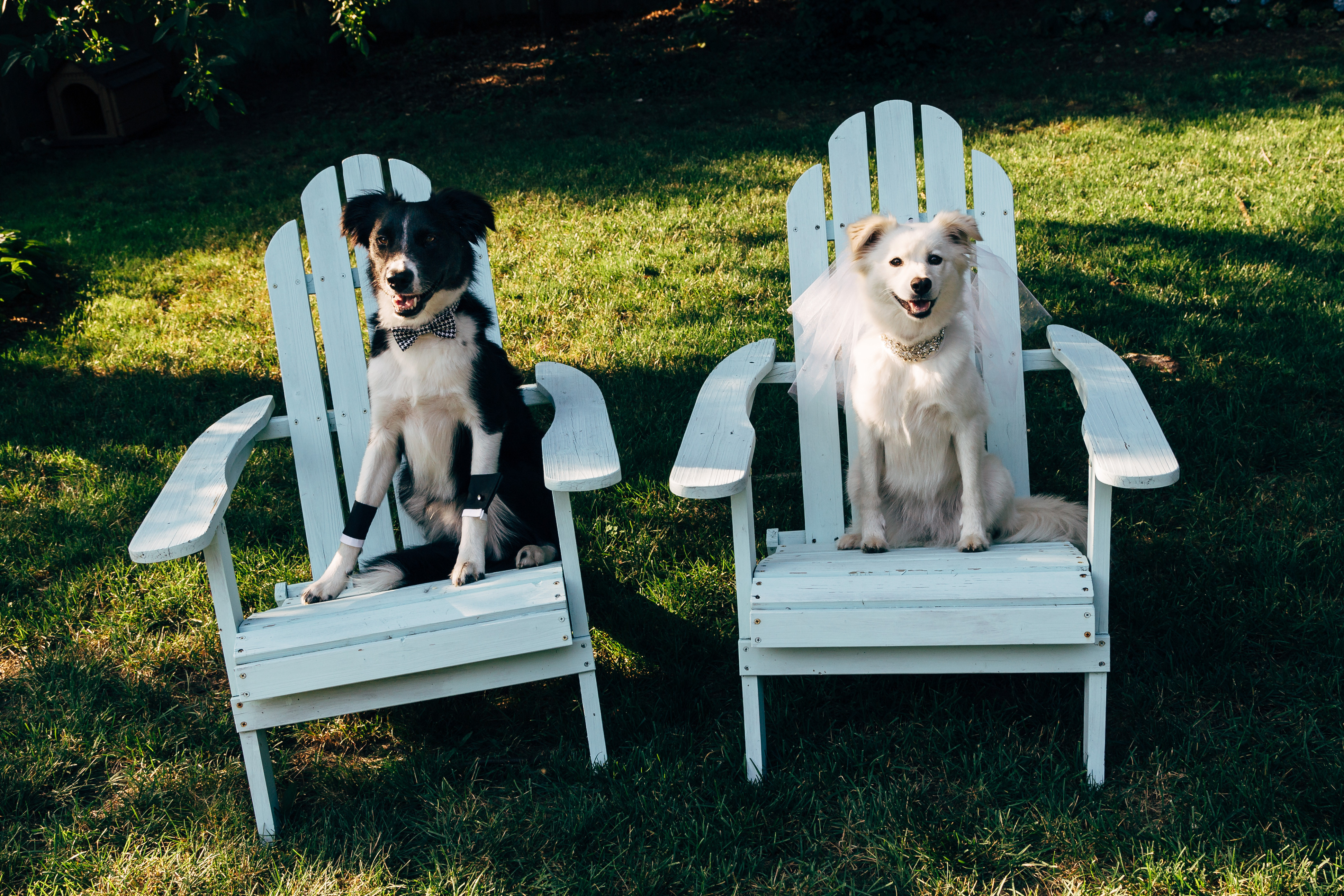 Teddy and Lucy, relaxing as husband and wife.
Popular in the Community