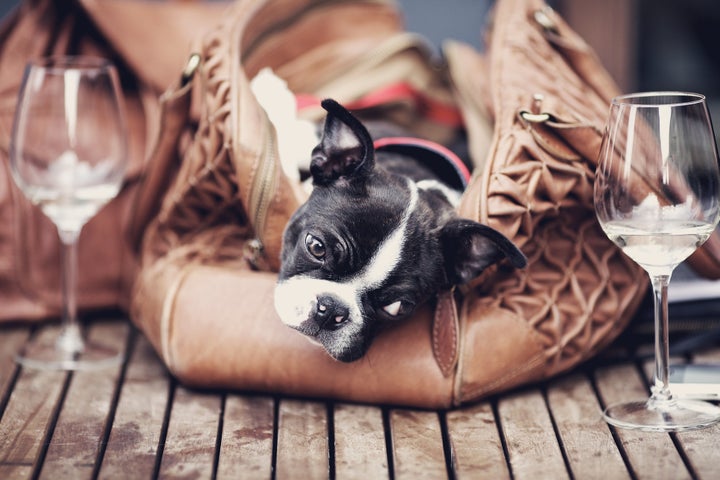 When we celebrated a new wine for cats in June, dog lovers undoubtedly felt left out. Sure, there's some beer for dogs on the market, but what about canine companions with more sophisticated tastes?
"We had always planned on doing something for dogs," Brandon Zavala, founder of Denver-based pet wine company Apollo Peak, told The Huffington Post. But dogs can be patient.
Not so much their owners. When cat wine exploded in popularity, Zavala said the dog people quickly demanded their own versions.
That's why the company has introduced ZinFanTAIL and CharDOGNay, now available in 12 oz. bottles for preorder online. Like the wines for cats, the canine versions don't contain any alcohol or grapes ― both of which are dangerous for pets ― and they get their wine-like coloring from beet juice.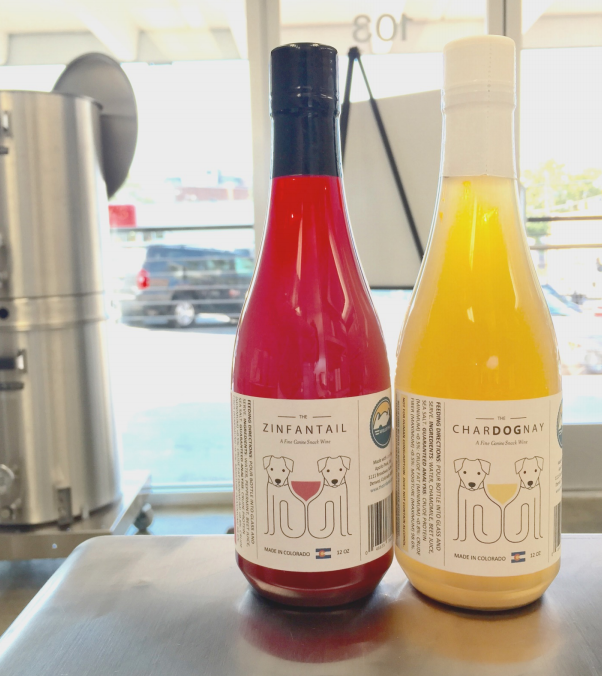 But while the feline wine relies on catnip to produce a stimulating effect, the dog drinks are made with brewed peppermint or chamomile to help calm your pup down.
"It's more of a relaxant," Zavala said. "They'll get more of that mellow mood."
Although the American Society for the Prevention of Cruelty to Animals lists chamomile as potentially toxic to pets, the group confirmed that occasionally consuming it is unlikely to harm a dog.
"Problems with chamomile usually arise after chronic (daily) ingestion and are usually limited to cats," Tina Wismer, medical director for the ASPCA Poison Control Center, said in an email. She added that for dogs, like people, the main concern would be exacerbating any allergies among those "allergic to that family of plants."
Zavala always recommends that pet owners check with their own veterinarian before giving his company's products to their cat or dog.
But once you get the OK, feel free to kick back and have a drink with your canine pal. He's had a hard day, too.
Before You Go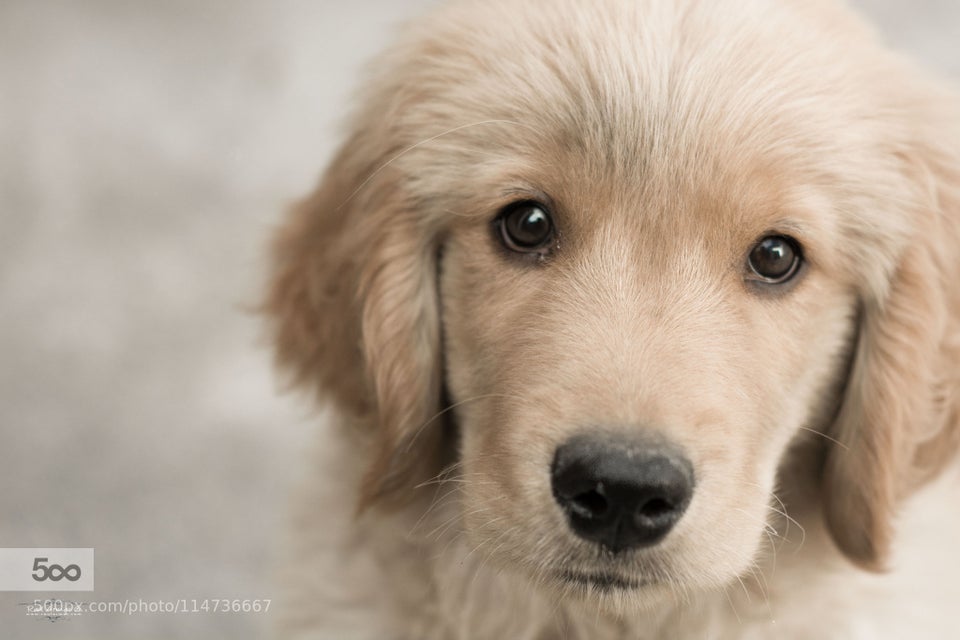 Puppies!