The story Anne Graber heard was that Bjarni -- the smiling dog with half a nose -- was found roaming the streets by an animal control officer.
He had a family, but when they were contacted, they said they didn't want him back. So Bjarni was brought to a local shelter.
This part Graber knows for sure: Shelter staff reached out to Graber, who is the founder of a Texas-based animal rescue group called St. Francis' Angels, and asked her if she could help.
Graber immediately said that she'd make sure this dog was loved and made whole.
"He will remain with us until such time he has fully recovered and been adopted," she says.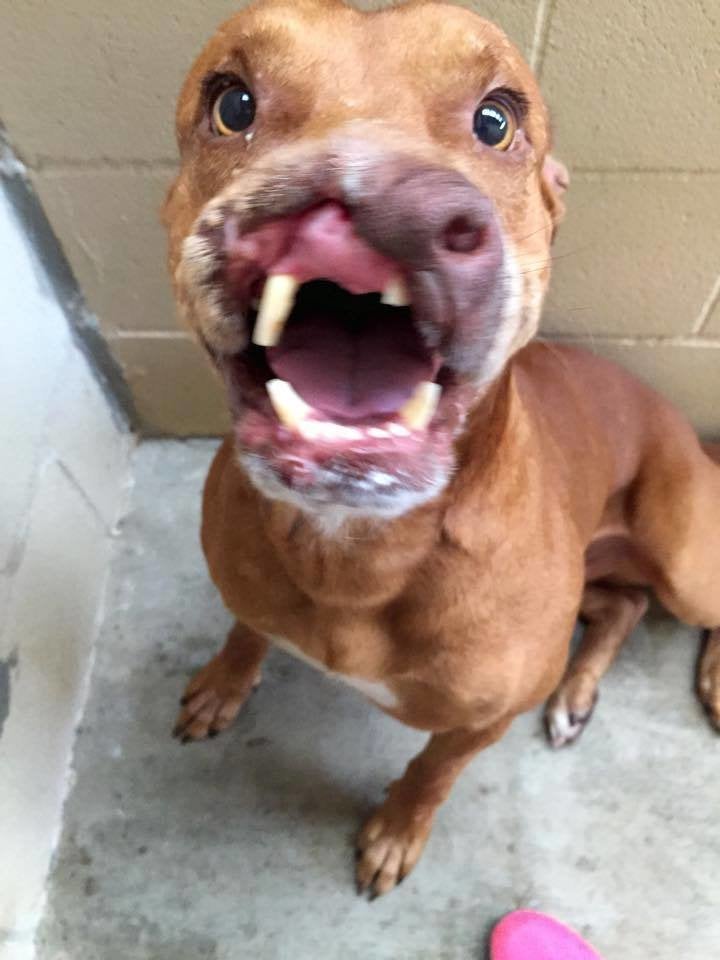 Graber says this gorgeous boy is having a hard time eating and breathing, since what nose he has left is covering his sinus cavities.
But his personality is intact. He loves to play with other dogs. He loves to be around people. He loves, all around.
"Vivacious and engaging. He is totally unaware of his limitations and disfigurement," Graber said. "He loves everything that moves."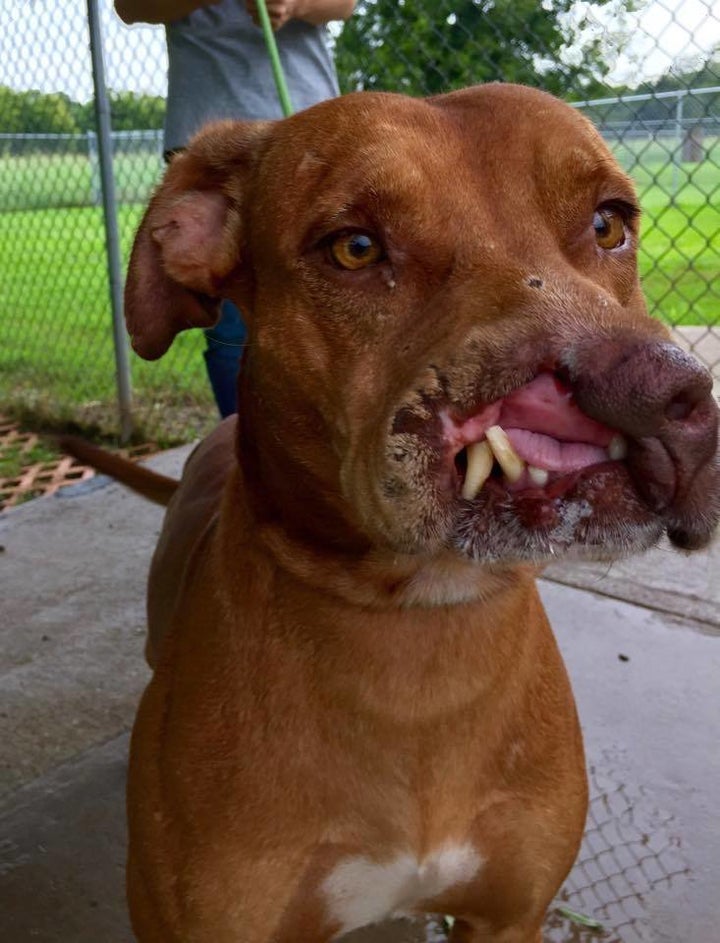 Next week, he'll go in for his first surgery, to try to fix that broken little schnoz.
Veterinarian Jason Balara, of Gulf Coast Veterinary Specialists, tells The Huffington Post that he will be essentially reconstructing the front of Bjarni's face, realigning his nose with his sinus cavities.
Once Bjarni is through with that, eating and breathing should be easier. And while his nose will never look just like other dogs', Balara predicts "he'll be very cute and very adoptable."
Indeed, the hope is that in about two months, Bjarni will be ready for a permanent home.
Graber would like to see him adopted by a family with other dogs, with whom he can romp on a regular basis. He should also have loving humans, who will kiss that sweet, perfect face every single day for the rest of Bjarni's happy life.
It's a life that Graber is all-too-aware might have taken a worse turn, had folks at the shelter not reached out to her, had she not been able to help, had any number of things gone differently.
She's thankful for the opportunity she was given to help Bjarni.
"I truly believe with every fiber of my being, animals all have a set course to teach us both humanity and compassion," she says. "It just gives us something to reach for."
UPDATE, Sept. 26, 2015: St. Francis' Angels held an online fundraiser to cover Bjarni's medical expenses, then shut the fundraising page down when enough money was raised.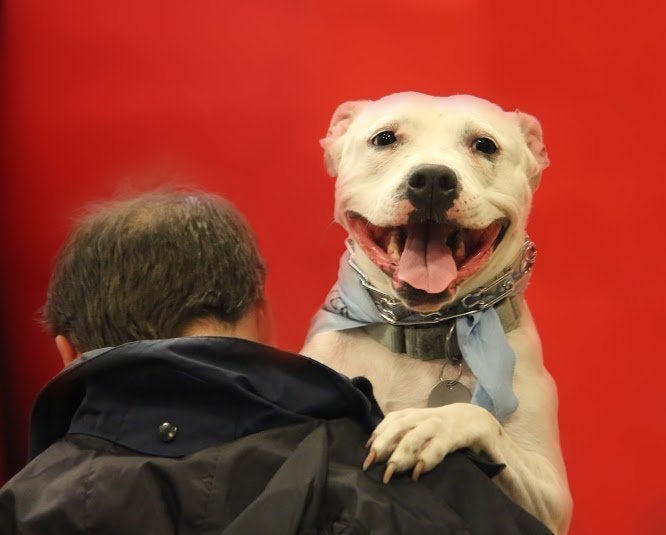 These Pit Bulls Need Homes!
Get in touch at arin.greenwood@huffingtonpost.com if you have an animal story to share!