This is a one-of-a-kind animal rescue story.
A black Labrador named Macy helped save the life of a a New Zealand cat by donating blood to him after he ingested rat poison.
"He was dying. We didn't have time for the cat blood to arrive or be matched," owner Kim Edwards told New Zealand's 3 News.
After consulting veterinarian Kate Heller, Edwards called up Macy's owner, Michelle Whitemore, to see if her 18-month-old dog could help save Rory's life.
"It's not something we've done before, but it was one of those emergency situations where we didn't have any other options available," Heller told the New Zealand Herald. "It was a `do or die'.''
According to 3 News, cats don't have antibodies that reject canine blood -- and though the operation was risky, Rory is doing just fine.
"Rory is back to normal and we don't have a cat that barks or fetches the paper," Edwards joked to the Herald.
Related
Before You Go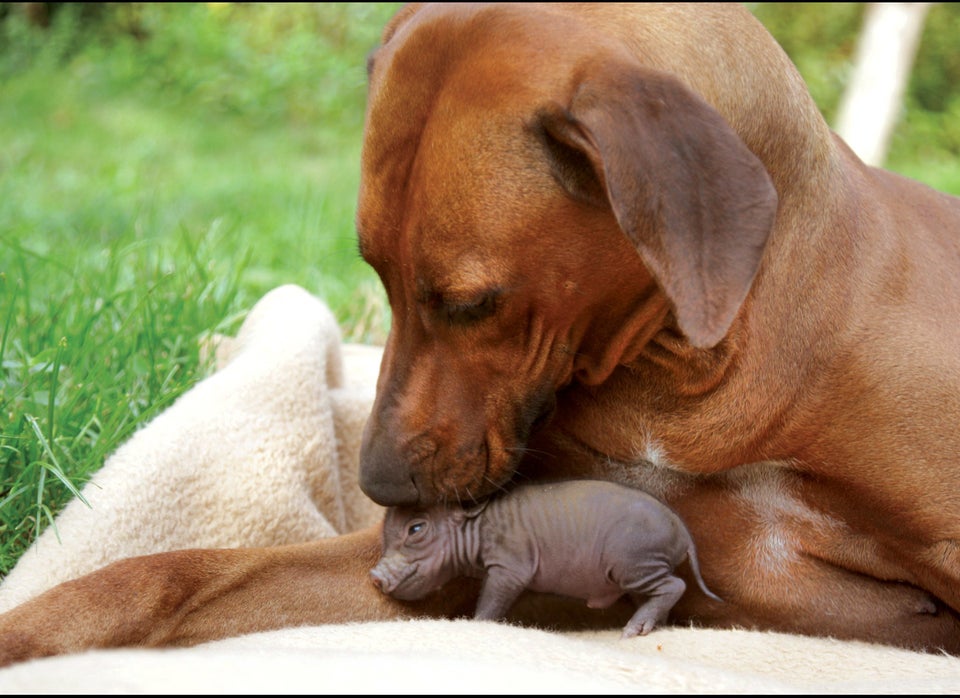 Unlikely Animal Friendships
Popular in the Community