Getting a dog will change your life.
While you were once a dedicated food Instagrammer, life after dog means your feed is now overflowing with your pooch doing just about everything. Your paycheck is now spent on very different things than life B.D. (before dog), and as for your car? Well, you never expect the seats to be clean again.
You'll undoubtedly find that the mess and the money is all worth the unconditional love and joy your dog offers every single day. In the comics below, illustrator John Huang captures the beautiful life he shares with his golden retriever Maimai. All dog owners are sure to relate.
A Leisurely Dinner After Work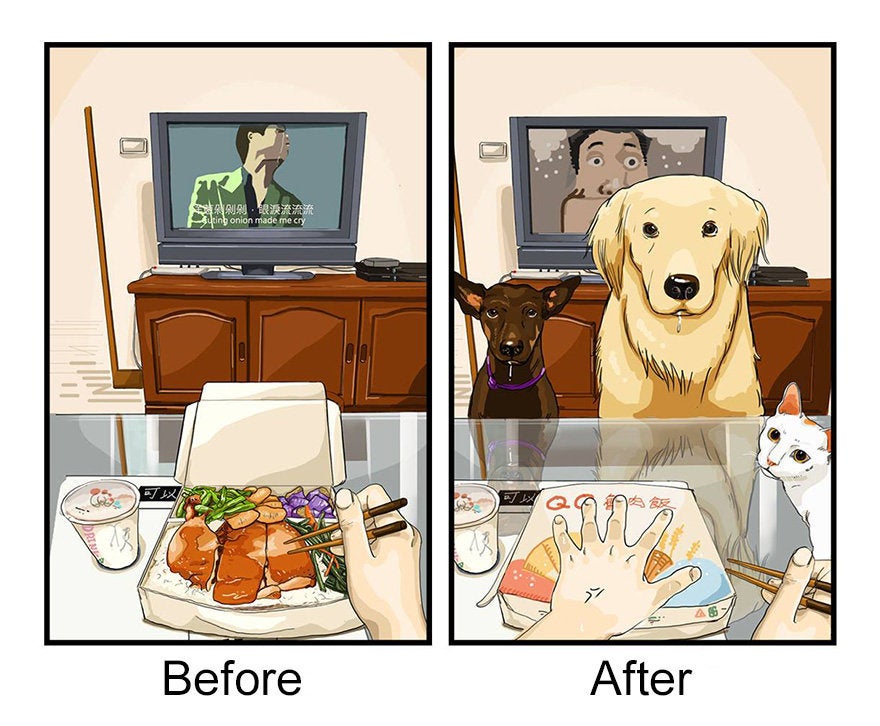 The Status Of Your Car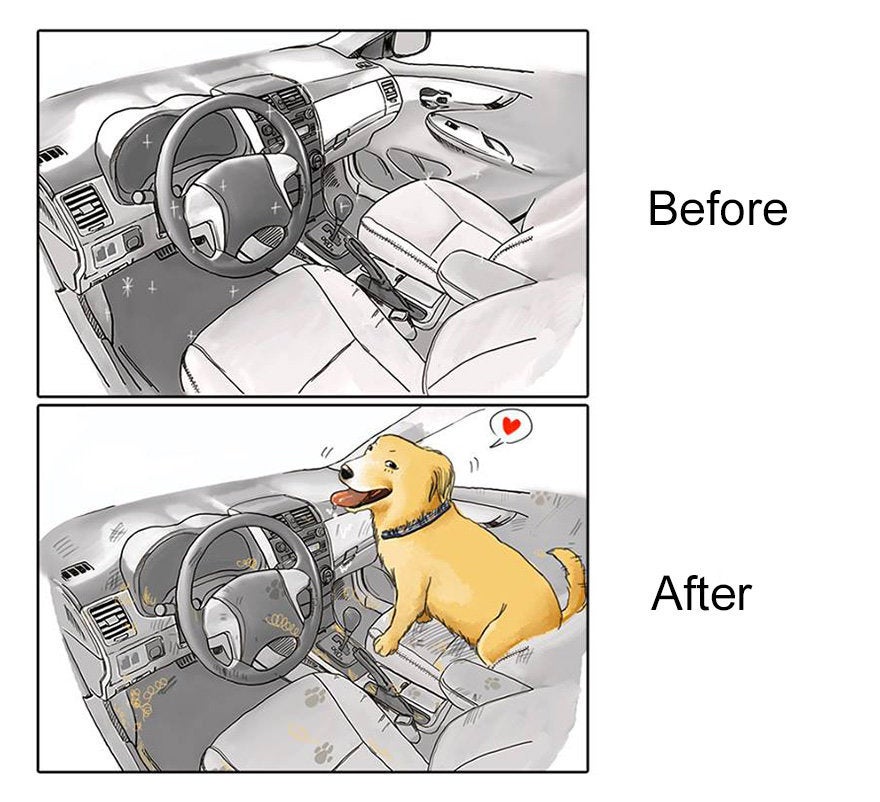 The Status Of Every Fluffy Thing You Own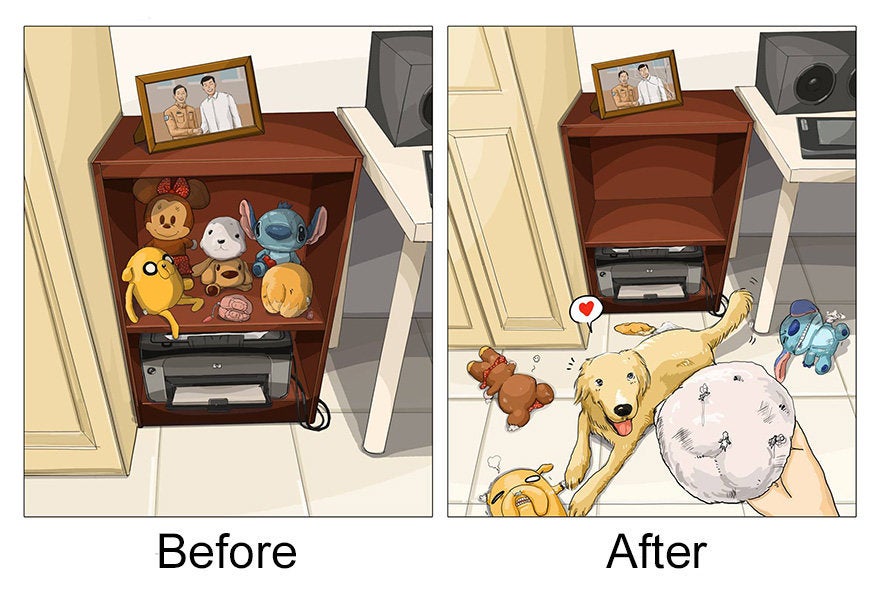 Where Your Money Goes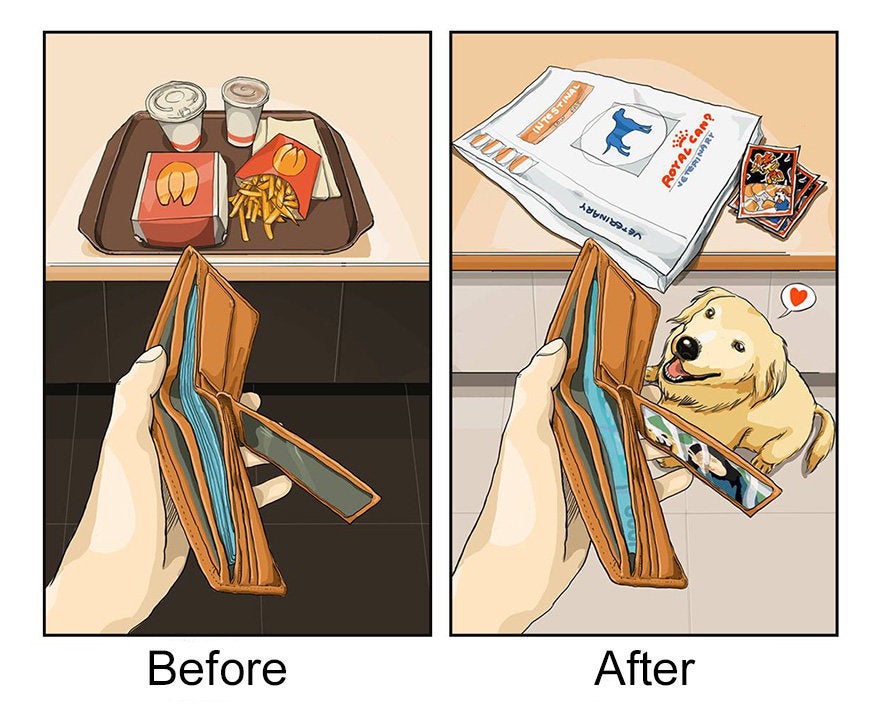 Your Feelings Toward Other Animals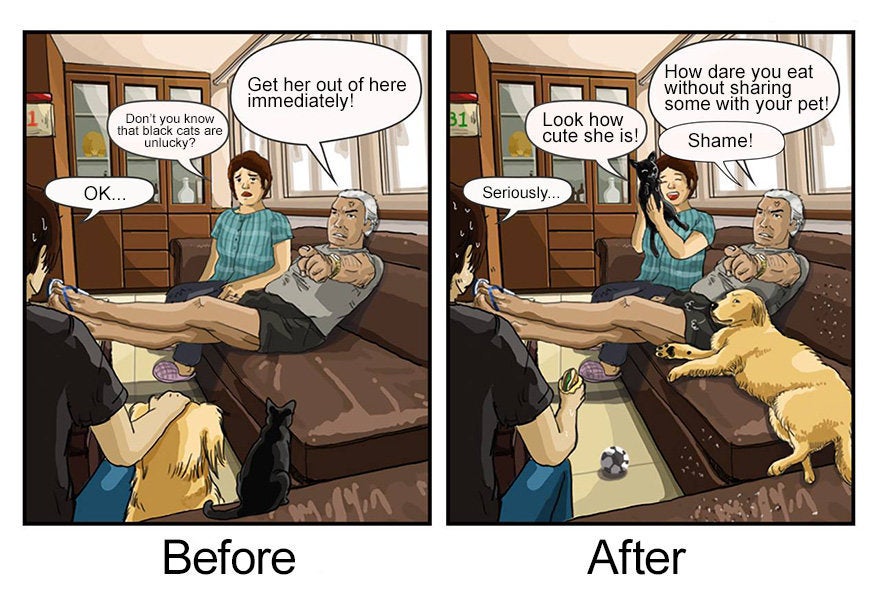 Your Camera Roll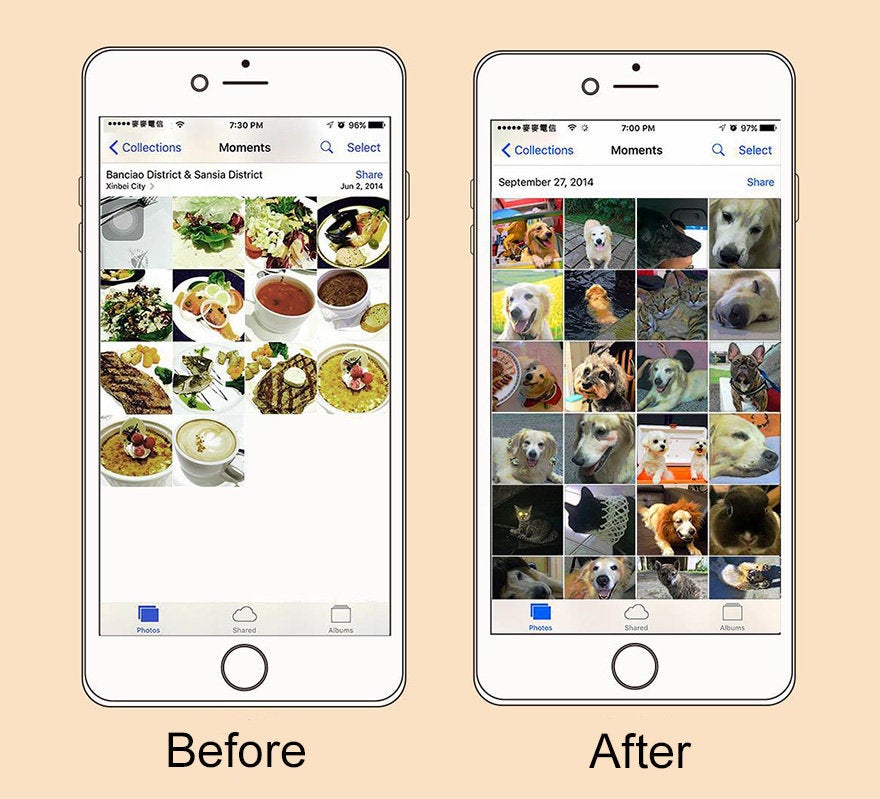 What Your Home Tends To Look Like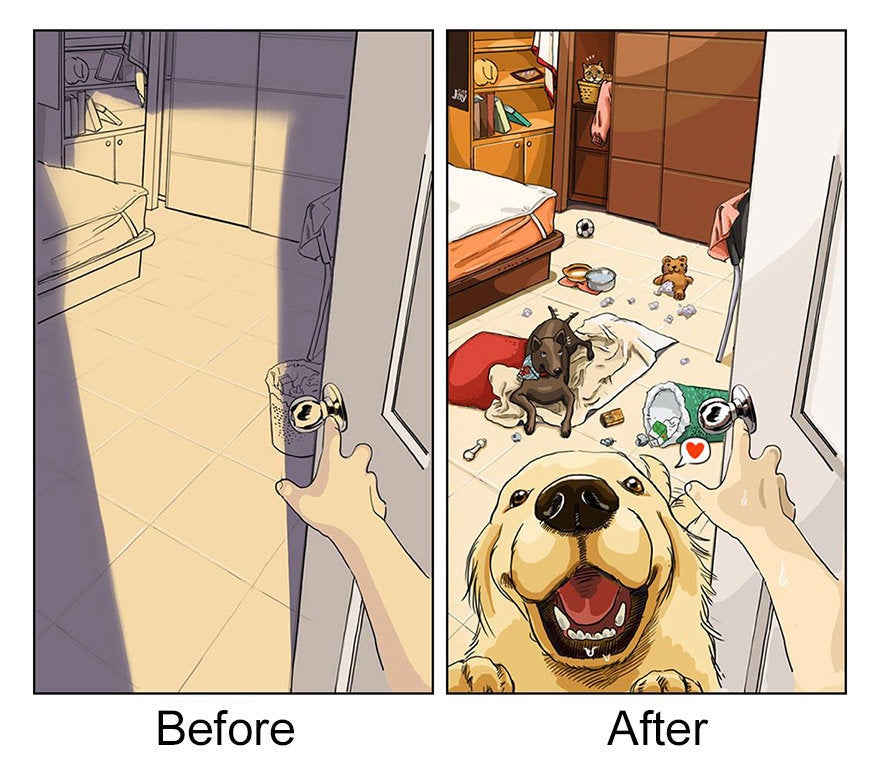 The Lifespan Of Your Electronics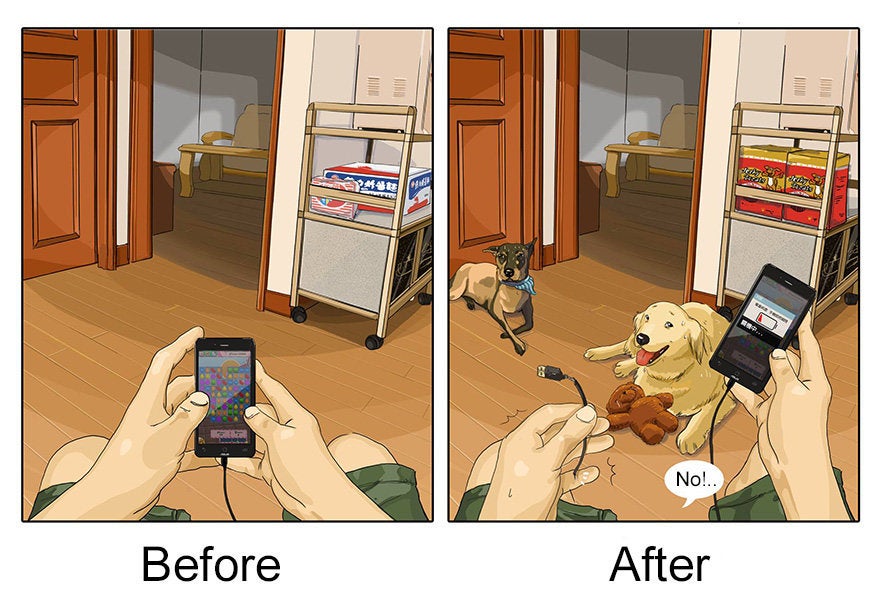 What You Do For Fun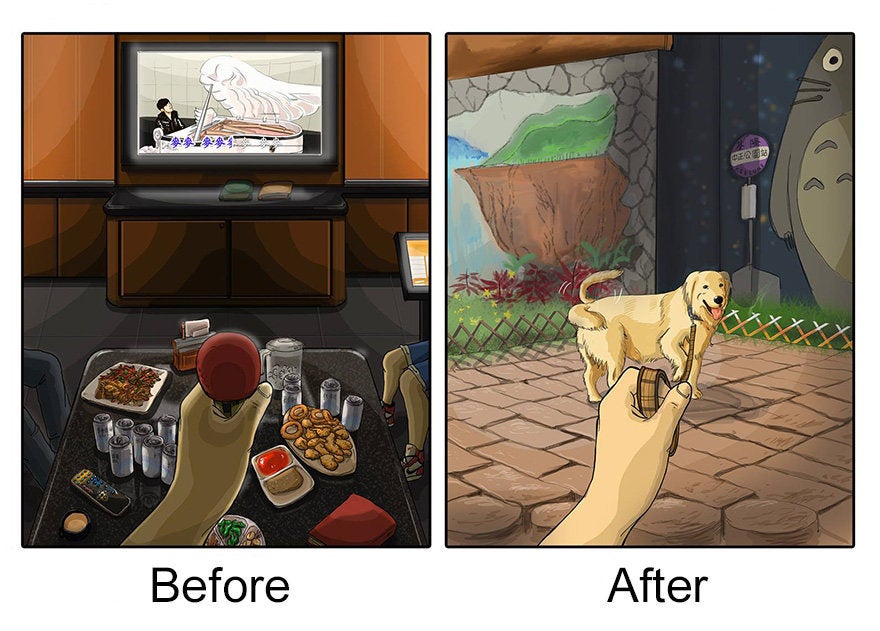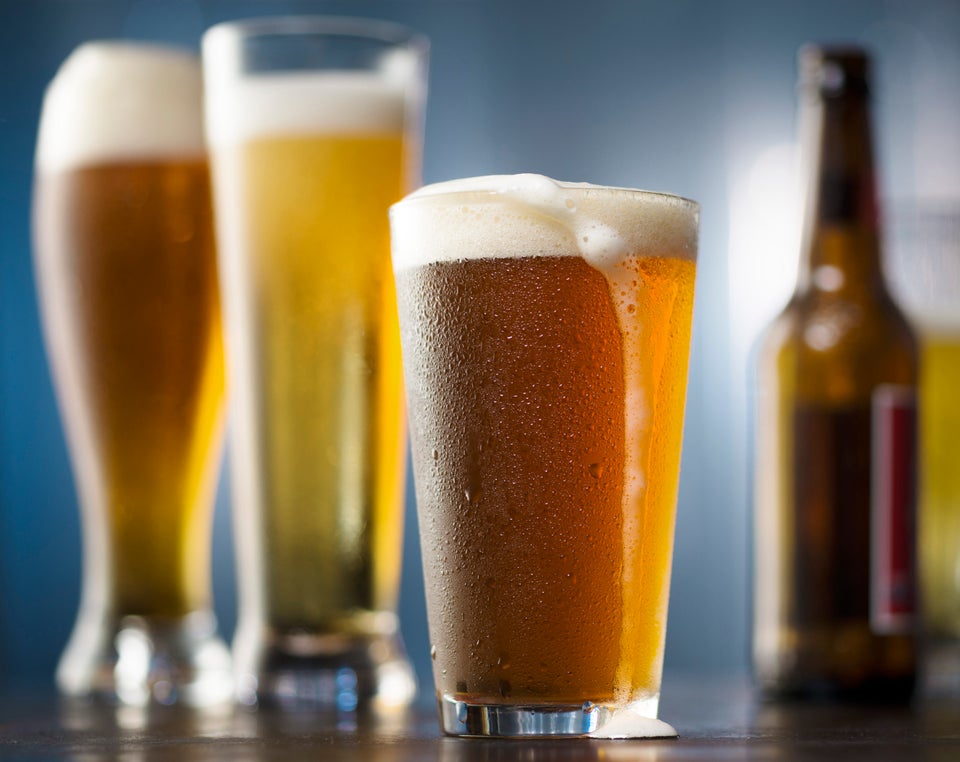 Dangerous Food For Dogs And Cats