You need a special kind of dog to detect contraband. They need to be happy, strong and social. They need to enjoy playtime, since they probably understand their "work" as just one big game. And of course, they need to have an incredibly good sense of smell.
Will Powell has being training animals that fit the bill for more than 20 years. In the past, he's been focused on land mines and bombs buried throughout regions ravaged by war. But a new initiative launched by the African Wildlife Foundation, a nonprofit conservation group, aims to use the dogs' uncanny sniffing ability in the fight against a different sort of enemy: poachers.
Powell, the director of AWF's Conservation Canine Program, just finished training 8 dogs and 13 handlers to monitor two epicenters of the ongoing poaching crisis that's devastated elephant and rhino populations. The program has been running alongside officials from the Kenyan Wildlife Service and Tanzania's Wildlife Division for the past two months, and the detection teams will soon help patrol the ports of Dar and Mombasa.
Officials in Tanzania announced earlier this year that nearly 60 percent of the country's elephants -- some 85,000 animals -- had been slaughtered in the country in just the past five years. One of the largest elephants in world, Satao, was slain with poison arrows in Kenya last year. And Sudan, the world's last male northern white rhino, has been living under 24-hour armed guard to protect him from poachers.
"The bottom line, poaching here is a disaster," Powell said. AWF estimates that more than 188,000 kilograms of ivory have been smuggled through Mombasa since 2009, and the conservation group Save The Elephants estimates that the price of raw ivory tripled between 2010 and 2014. The material now fetches up to $2,100 a kilogram, according to Save The Elephants.
"The problem is, right now it's too easy, there's no risk at all, and there's a lot of profit involved," said Kathleen Garrigan, a media relations manager for AWF.
But the dogs and their handlers are set on staunching those statistics.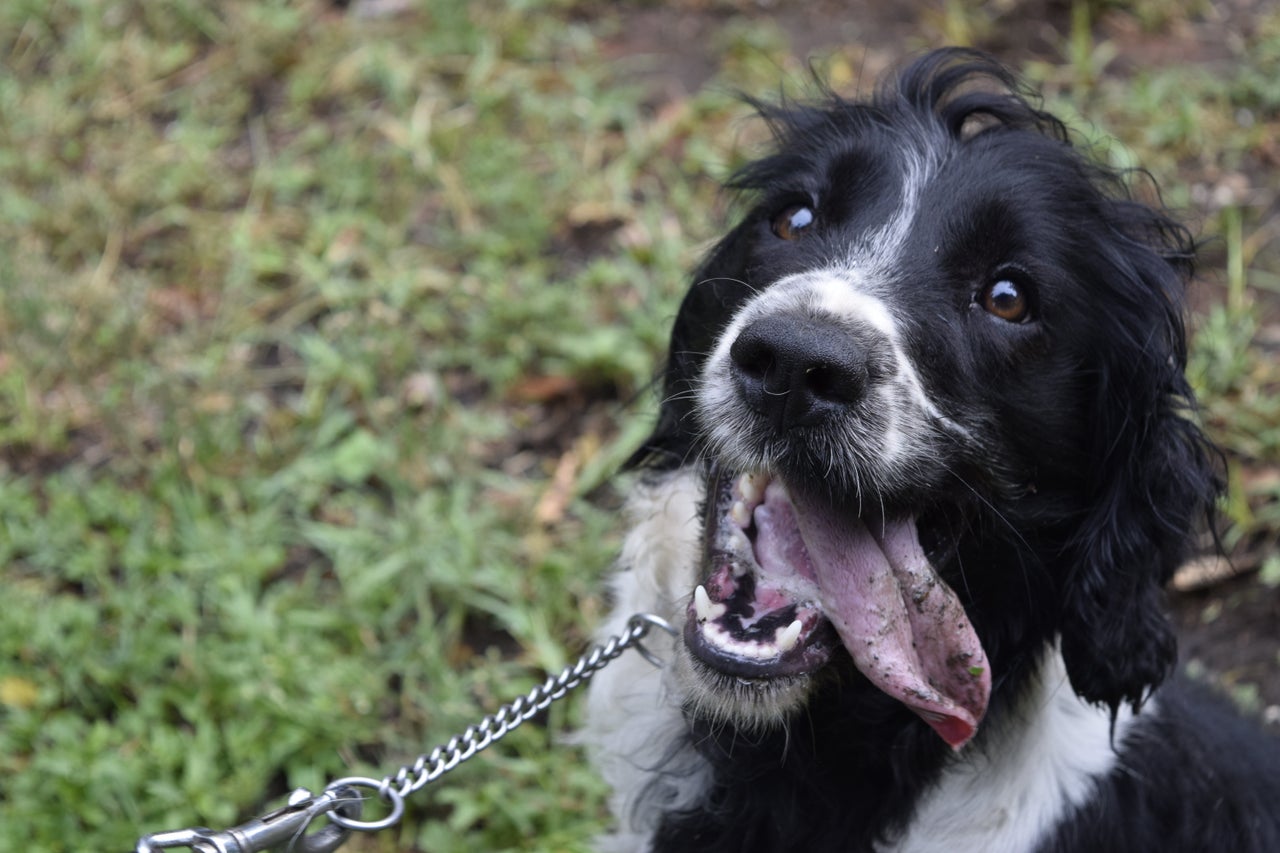 The first cohort of detection teams finished up extensive training on Friday, Powell said. The dogs, hand-selected from a variety of breeds including shepherds and spaniels, have been trained to sniff out even minuscule traces of animal parts. The canines have been able to train with real ivory provided from caches seized by the government, and even small tokens shouldn't escape their snouts.
"If there is smell there, the dogs will find it," Powell said, pointing to his experience training bomb dogs. "When I was working in Rwanda, the Balkans, you're going into a minefield, and if [the dogs] have a bad day, you die. I'm pretty confident they can find a piece of ivory."
But it's not only the dogs at work. Their human counterparts have undergone an equally rigorous program, learning to handle and respect their four-legged friends while on duty. Powell said AWF worked hard to foster a bond between the dogs and their handlers.
"They never thought that they would have relationships with their dogs as they do now," Powell said. "It's the magic, when you see a guy sitting scratching the dog behind the ear, that's the good stuff."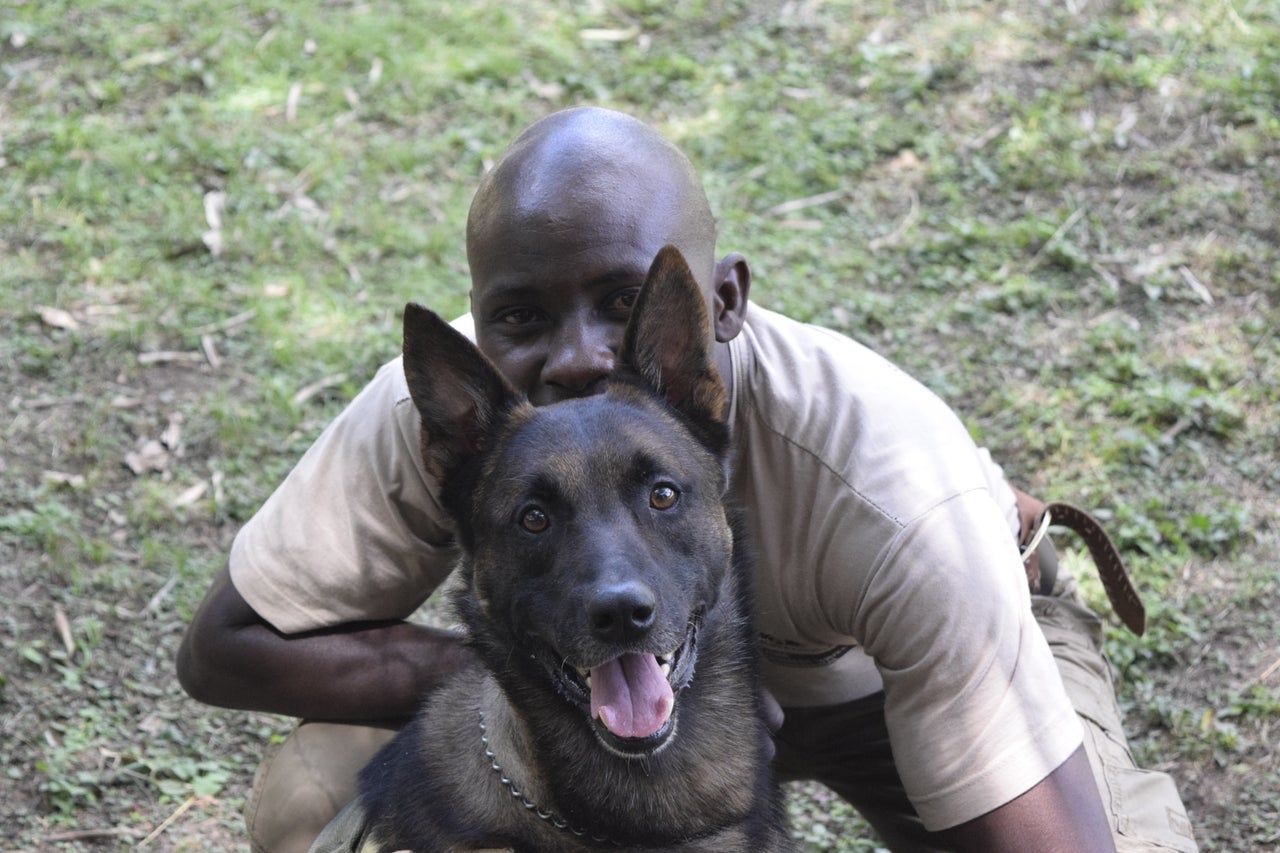 Now that the dogs' senses are honed and the bonds have been forged. Garrigan says AWF hopes the detection teams can become an integral part of the fight against poaching. Making the transport and sale of ivory even a bit more difficult could help deter people trying to make a quick buck.
"There are only so many points that these traffickers can export from," she said. "[Poachers] might find it's not worth it in the end if we make it that much more difficult."
AWF plans to train the next group of dogs to detect both ivory and rhino horn. But for now, Powell said he anticipates that the impending discovery of the first ivory cache will prove to the Tanzanian and Kenyan governments that dog programs can be an effective way to save the countries' animals.
"We have to make it easy to keep the honest honest," he said. "If we all work together, that's the way forward."
Scroll down to see some of the dogs that will be sniffing out ivory, and watch a video from AWF below: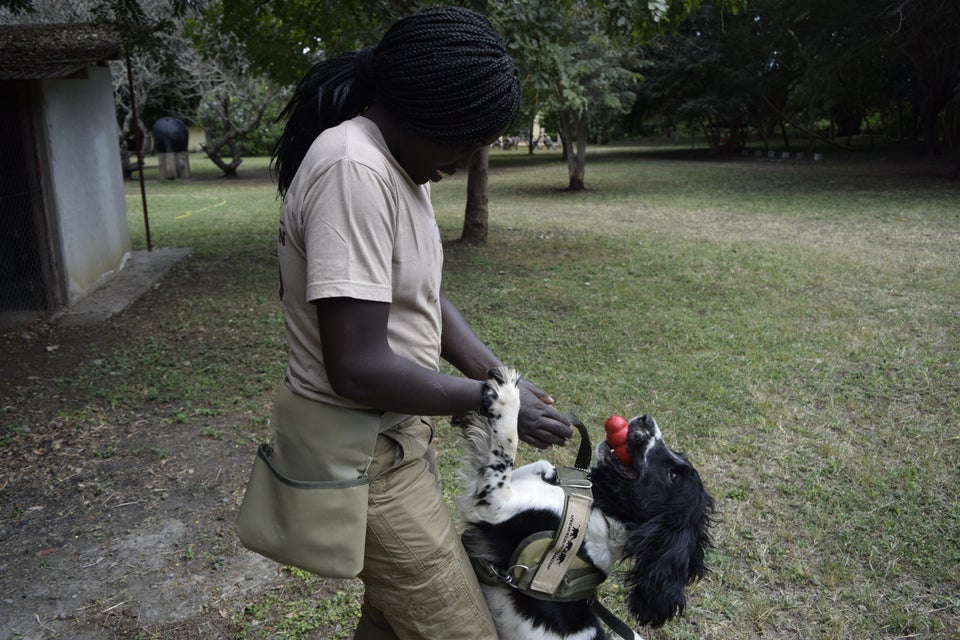 Ivory Detection Dogs
CORRECTION: This story has been corrected to include accurate figures for the number of dogs and trainers who completed the program, based on updated information from the African Wildlife Foundation.
Support HuffPost
The Stakes Have Never Been Higher
Related
Popular in the Community