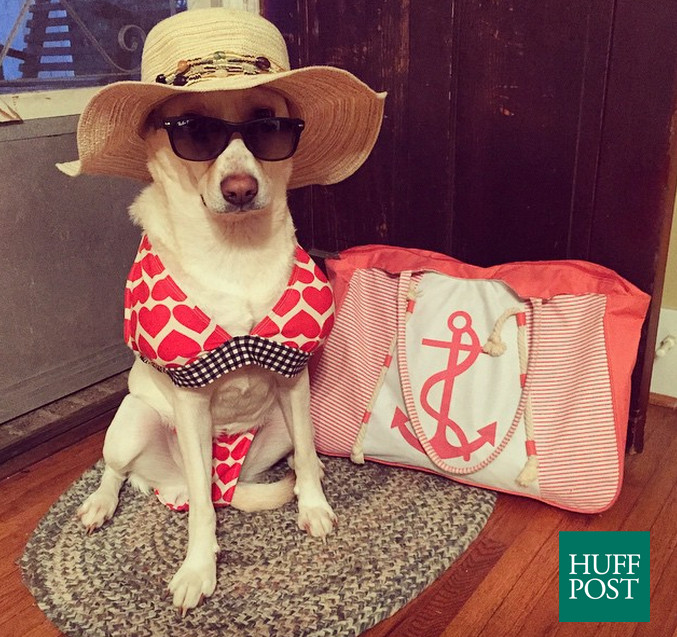 Photo credit: Instagram.com/jbenge49
It is an undisputed fact that the Internet loves dogs. And especially dogs in clothes. So we thought, why not do a roundup of dogs in swimsuits? There's a chance it could break the Internet, but we're OK with that. And sorry Kim K., but you ain't got nothing on a beagle in a Hawaiian-print two-piece.
Behold, we bow down to the real HBICs, in bikinis.