While dogs are commonly adored as pets and lovable companions, they are also capable of becoming highly skilled at a variety of jobs that help humans in countless ways. Indeed, while dogs can be trained to serve as police dogs and guide and assistance canines -- not to mention performing heroic search-and-rescue jobs during disasters, including the recent Superstorm Sandy -- they also provide assistance in some very surprising ways. Here are a few examples:
Apollo is an apricot Standard Poodle and therapy dog who brought a 10-year-old girl out of a coma after she sensed him in the room.
Bilbo, a Newfoundland, served as Britain's only canine lifeguard in 2005 and was named "Pet Hero of the Year" for his bravery in saving the lives of several people.
A Rottweiler named Sheba broke free from her chain and rescued nine of her puppies after her owner buried them alive in a two-foot deep grave because they weren't purebred.
Midge, an eight-pound Chihuahua who happens to be the smallest police dog in the world, has helped to capture her fair share of bad guys.
These brave dogs are profiled in my new book Dogs of Courage: The Heroism and Heart of Working Dogs Around the World, which also includes stories of dogs who learn to detect cancer in both test tubes and humans, dogs who are trained by inmates to become pets or guide dogs, and canines who become medical-alert specialists to help people who suffer from diabetes or occasional seizures.
Here are some photos from the book that spotlight just a few of these remarkable Dogs of Courage.
All photos and captions courtesy of Lisa Rogak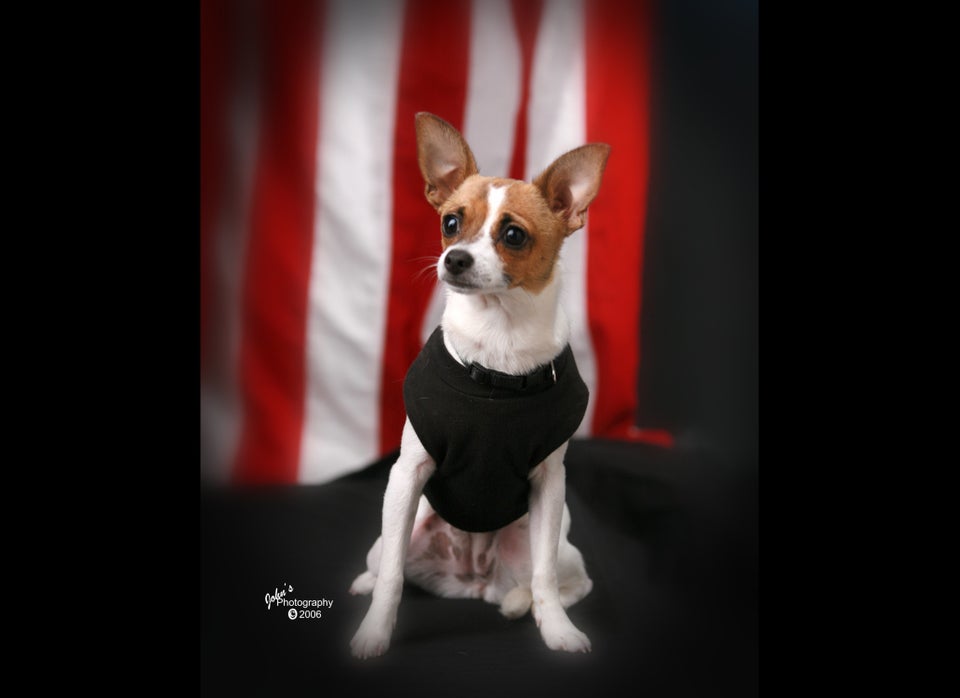 'Dogs of Courage' Book Offers Rare Glimpse of Some Surprising Working Dogs
Related
Popular in the Community