Military working dogs first gained widespread attention after people learned that a dog named Cairo participated in the SEAL Team 6 mission that led to Osama bin Laden's death. Before that, few civilians realized that dogs served in combat, let alone that they could parachute out of helicopters and sniff out everything from bombs to bad guys.
Like millions of other Americans, New York Times bestselling author Lisa Rogak was fascinated by the photos of dogs leaping out of planes that surfaced days after the raid. She was compelled to dig deeper to find out more about these brave canine members of the military, especially since her son serves in the United States Army, Delta Company of the 489th Civil Affairs Battalion, and is currently stationed in Afghanistan.
Here are some photos from the book that show the wide range of talents these dogs possess, as well as the unbreakable bonds they form with the soldiers who work with them.
All photos and captions courtesy of Lisa Rogak.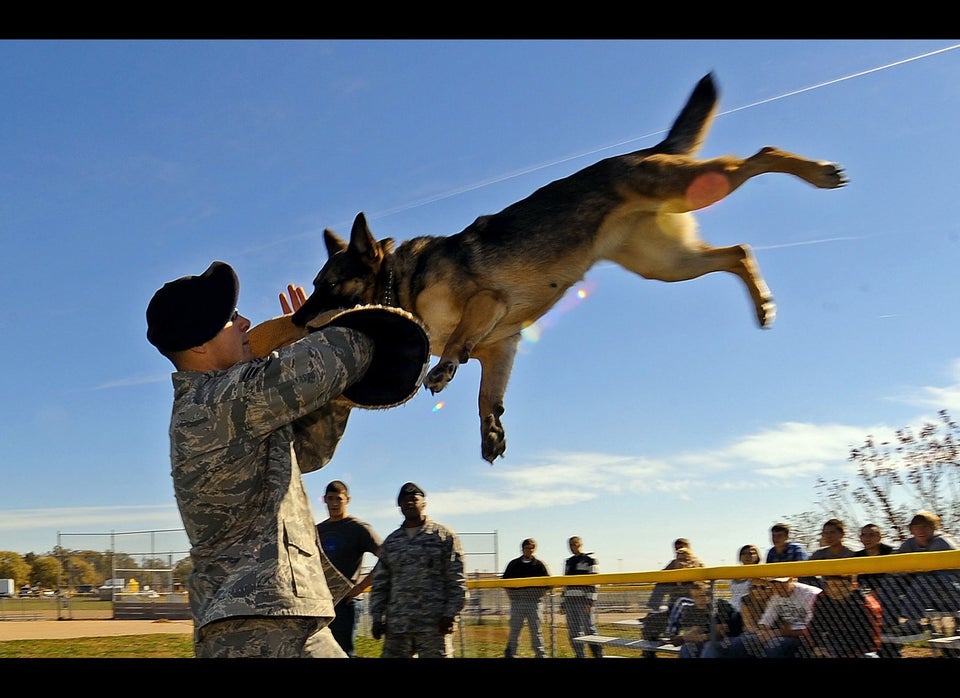 Dogs Of War
Popular in the Community