Fluffy really does know what that big grin or frustrated frown on your face means.
At least, that's according to a new study that suggests dogs can tell from a facial expression whether a person is happy or angry. Scientists are calling the research -- which was published in the journal Current Biology on Feb. 12, 2015 -- the first solid evidence that humans aren't the only ones who can recognize emotional expressions in another species.
Some dogs were rewarded with a treat for picking out the happy face while others were rewarded for picking out the angry face, and some dogs were shown only the upper half of the face while others were shown only the lower half.
(Story continues below photo.)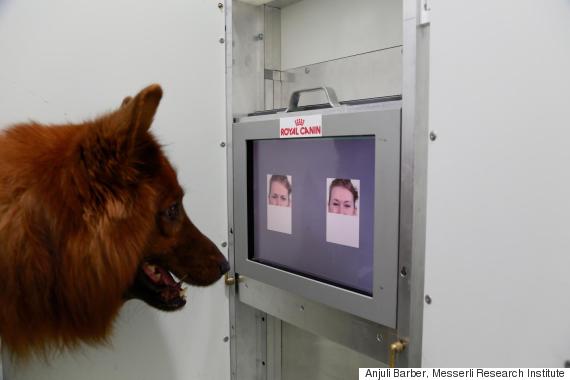 The experimental set-up used to test whether dogs can recognize emotional expressions in human faces.
Then, in a series of four experiments, the researchers tested the dogs' facial expression-detecting abilities by showing them slightly different images than the ones they were trained on. For instance, the dogs were shown the same half of the face they were trained on but with a different person in the image, or they were shown the other half of the face they were trained on, among other variations. Just check out the video above to see one of the dogs in an experiment.
What did the researchers find? The dogs discriminated between the two facial expressions more often than chance would predict. The dogs who were rewarded for picking out happy faces during training learned this discrimination faster than dogs rewarded for angry faces, but that could have been a result of many dogs (and many people for that matter) having negative associations and memories attached to angry faces, according to the researchers.
Related
Before You Go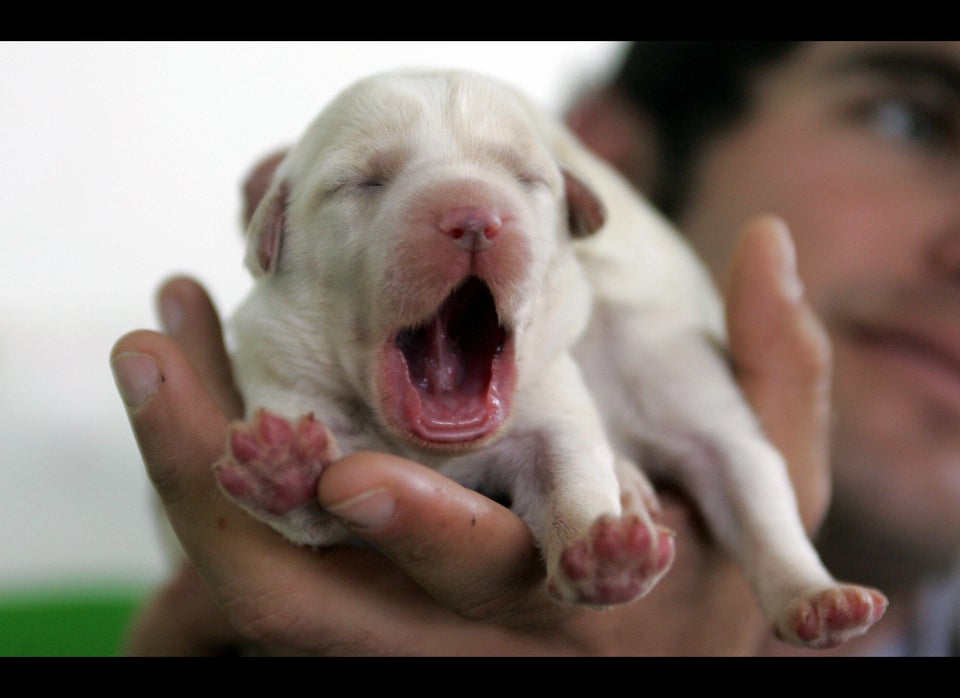 Puppies
Popular in the Community