The photos of protesters helping dogs recover from the tear gas have widely circulated on social media. While it's likely that these dogs were caught in the crossfire when police fired tear gas at the masses, the photos show the extent to which local authorities have gone to subdue those involved in the demonstrations.
(Story continues below) Turkish protesters help a dog who was teargassed during a clash with police. (Photo via Imgur)
Turkish Prime Minister Tayyip Erdogan is set to return to the country on Thursday, after a four-day visit to North Africa. Reuters reports that protesters had gathered near the airport in Istanbul in anticipation of the leader's arrival.
Though many have called on Erdogan to apologize for the brut show of police strength, the prime minister has not wavered in his critical view of the unrest, recently calling those involved "looters." However, Deputy Prime Minister Bulent Arinc did apologize for "excessive force" by police during the initial Taksim Square gathering.
See more photos of dogs participating in the Turkish protests below.
Before You Go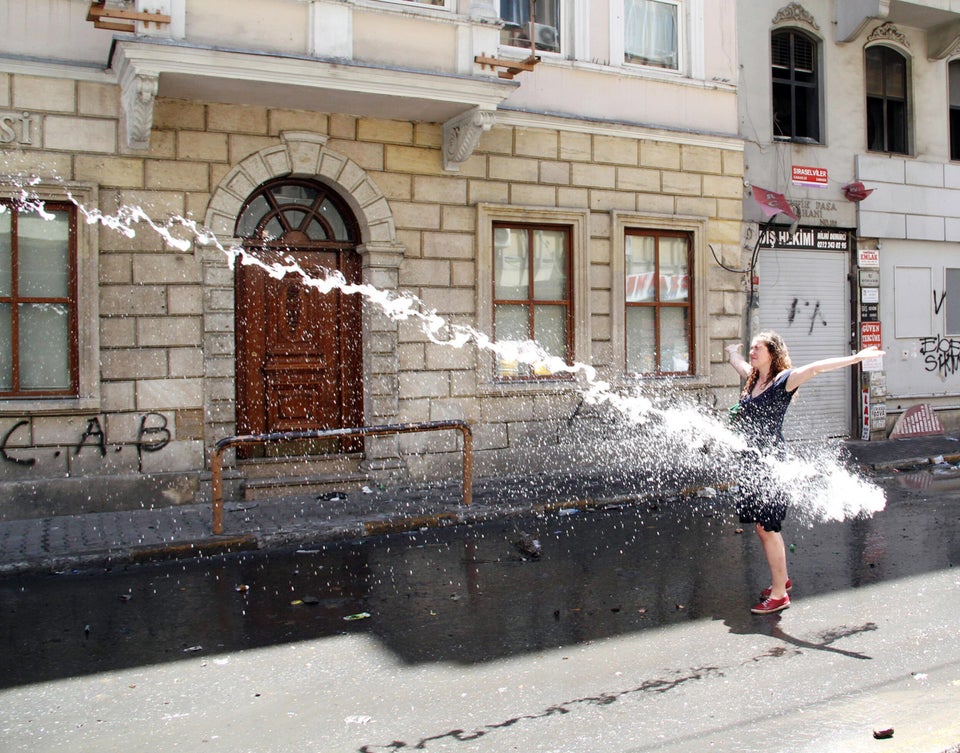 The 10 Most Epic Photos From #OccupyGezi
Popular in the Community