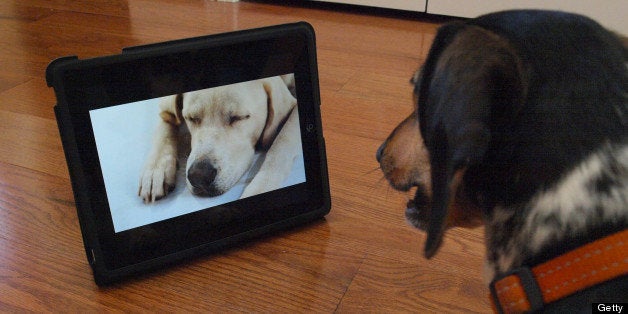 NEW YORK (Reuters) - Lonely, bored dogs left at home all day while their owners are at work could soon be getting some digital company - a TV channel with programming just for pooches.
DOGTV, a 24/7 channel designed specifically for man's best friend, will air nationally next month on the U.S. satellite operator DirecTV, with hopes of attracting dogs in some of the 46 million U.S. households that have at least one.
"It is the first and only television channel that is dedicated to our four-legged friends and not to their parents," Gilad Neumann, the chief executive of the Tel Aviv-based company, said in an interview.
The channel won't be showing the canine equivalent of "Modern Family," "Mad Men" or "Downton Abbey" but will feature programs with music, visuals, animation and the occasional human that are designed to relax, stimulate and ease the loneliness of home-alone pets.
"It's more than just entertainment for dogs. We are creating more of an environment," Neumann said of the channel that costs $4.99 a month. "They are bored and many suffer from separation anxiety. What we are trying to do is to give dogs something to focus on in the background."
Unlike children and adults who can watch TV for hours at a time, Neumann said dogs view the medium differently and will be attracted to it once in awhile when they see something that interests them.
"We have no intention of generating a new generation of couch potatoes out of our dogs," he added.
While not taking any official position, the American Veterinary Medical Association (AVMA) said any relaxation and stimulation for pets is good. But it doubted that all dogs will take to it.
"It could work for some dogs and it might not interest others," a spokesman for the AVMA said.
David Frei, director of communications at the Westminster Kennel Club and a co-host of its annual dog show, thinks if it can help relieve separation anxiety for pets and their owners then DOGTV is a good thing.
"I get pictures every year from viewers at home (of the dog show) of their dogs watching television, or standing up on their hind legs when they see a dog. It's kind of cute," he said.
Neumann said the programs were developed with input from Professor Nicholas Dodman, a veterinary behaviorist and director of clinical sciences at Tufts University in Massachusetts, British dog trainer Victoria Stilwell and animal rights activist and trainer Warren Eckstein, and tested on focus groups.
The images are meant to be compatible with a dog's vision, and sounds include a range of frequencies tailored to their sense of hearing.
"We've seen that dogs are interested in certain colors, certain animations," he explained, adding that DOGTV is not meant to replace quality time with owners.
The company, which is in talks and planning to launch the channel in other countries, is also contemplating a TV channel for cats.
"They are not as social as dogs so suffer less from being alone," Neumann said.
(Editing by Mary Milliken and Cynthia Osterman)

Related
Before You Go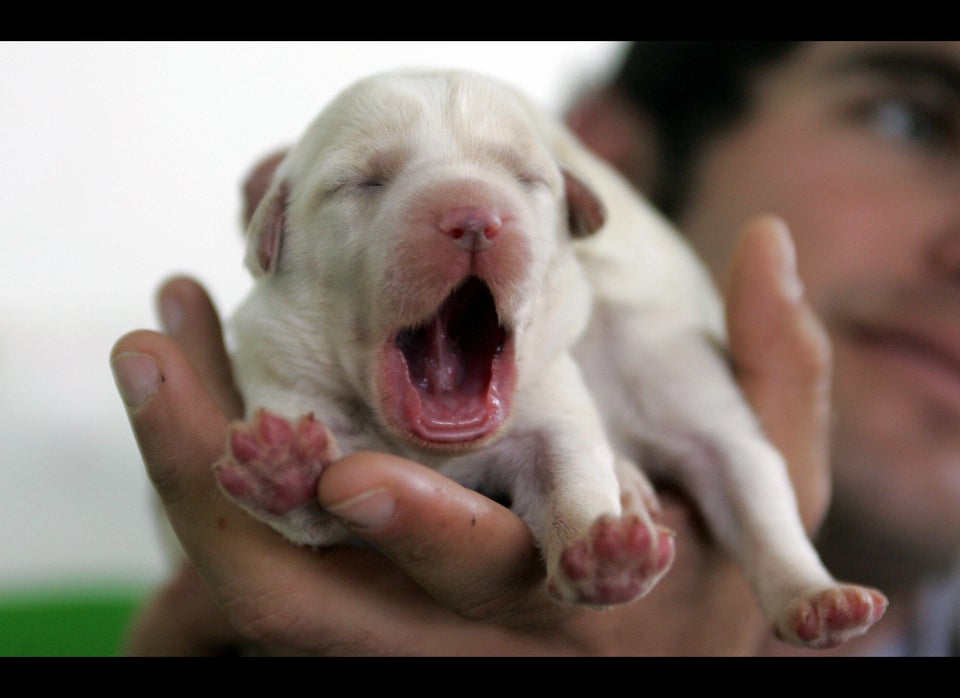 Puppies