 Dec 3 (Reuters) - Almost 200 nations are meeting in Doha until Dec. 7 to try to extend struggling U.N.-led efforts to slow global warming to avert ever more droughts, floods, heatwaves and rising sea levels.
The talks have low-key ambitions even though a series of studies has highlighted rising greenhouse gas emissions. One projected a 2.6 percent rise for 2012, despite an economic slowdown.
Below follow some of the issues to be resolved this week.

Environment ministers will try to extend the United Nations' Kyoto Protocol, which binds almost 40 industrialised nations to cutting greenhouse emissions by at least 5.2 percent below 1990 levels during the period from 2008 to the end of 2012.
Most nations favour an extension of the protocol, since Kyoto is the only legally binding U.N. pact for addressing global warming and underpins U.N. carbon market mechanisms.
But backers among rich nations - led by the European Union and Australia - represent less than 15 percent of global greenhouse gas emissions.
Russia, Japan and Canada are pulling out, saying it is meaningless to set new targets when major emerging nations, such as China and India, will have no binding targets. The United States never ratified Kyoto.
An extension for Kyoto was agreed in principle at a U.N. meeting in Durban last year, but some details still have to be worked out.
The European Union is split about the terms of an extension. Poland wants rights to carry over unused pollution permits into a new period, a strategy that other nations say would flood the over-supplied EU carbon market and drive prices down further.
Many developing nations want Kyoto extended for only five years, while the European Union wants an extension to 2020.

In Durban, ministers set a 2015 deadline for working out a new, worldwide pact to fight climate change that would enter into force by 2020. But that is getting off to a slow start - no major nations have laid out new goals in Doha.
There are also semantic arguments. Emerging nations say that developed nations must lead the way since the Durban deal speaks of a new accord "under the Convention" - the 1992 treaty that enshrines the idea that rich nations should do the most.
Developed nations want fast-growing emerging nations to offer more since the Durban deal also speaks of an accord "applicable to all". China, the United States, India and Russia are the biggest national emitters.

Developing nations want assurances of increasing aid in coming years to help them cut greenhouse gas emissions and adapt to damaging climate change.
Facing budget cuts at home, developed nations say they have kept a promise made at a summit in Copenhagen in 2009 to provide $10 billion a year in "fast start" aid from 2010-2012. Most are promising "continued" aid, without giving assurances of more.
But poor nations want aid to increase from 2013 since rich nations in 2009 also pledged that climate aid would total $100 billion a year by 2020. The problem is that no one spelt out what happens from 2013-2019. (Reporting By Alister Doyle; Editing by Nina Chestney and Pravin Char)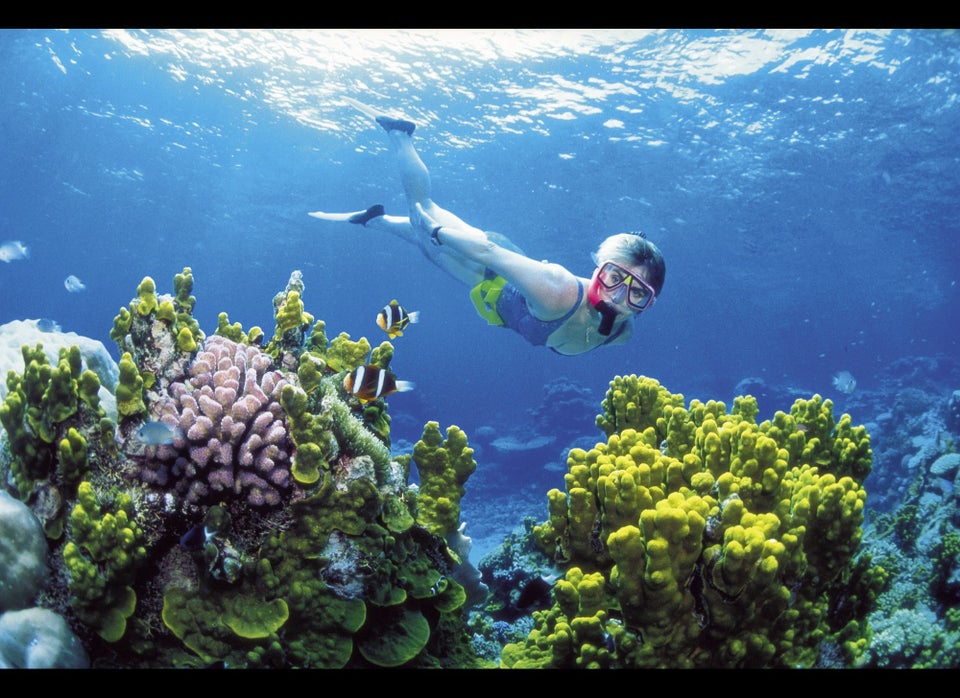 What Climate Change Just Might Ruin
Popular in the Community