Welcome back to Doin' Work: Flash Interviews With Contemporary Photographers. This is a place for me to celebrate the photographers who inspire me, and to present to you an easily digestible bite of their personalities and work.
This week's guest is Stacy Kranitz. Her work explores history, representation and otherness within the documentary tradition. She use images to consider the limitations of social constructs. Kranitz was born in Kentucky and received a BFA from New York University and an MFA from the University of California, Irvine. Her work has been featured in publications including Adbusters, Elle, Granta, Mother Jones, New York Times Magazine, Oxford American, Rolling Stone, Vice, and Wired. She is represented by Little Big Man Gallery in Los Angeles.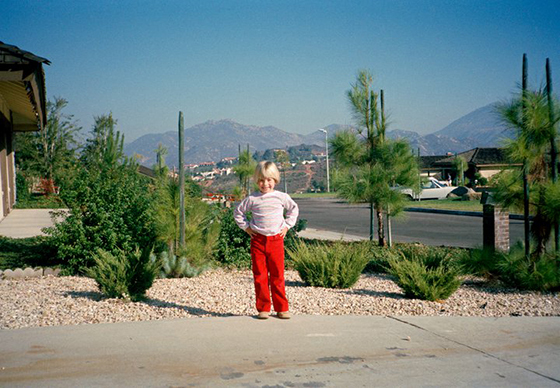 The artist at 6-years-old, image courtesy Stacy Kranitz
Where do you live and work and how does it inform your photography?
For the past 19 months I have been traveling and living out of my car. I usually stay 3 months in one place to make work or prepare an exhibition. I was just in Dowelltown, Tennessee for three months and am now in Abbeville, Louisiana through June.
Living on the road has a huge impact on my work. It allows me to interact with strangers on a regular basis and gives me a constant outsiders perspective. Nowhere is home / everywhere is home.
If you had to explain your images to someone who'd never seen them before, what would you say?
I tend to explain my work as transgressive documentary photography. Sometimes I describe it as performative documentary photography.
How long have you been making pictures? (Can you provide the first image you took that made you realize you were a photographer?)
I've been making photographs since I was 16. I've never taken a photograph that made me realize I am a photographer but I have provided a selection of three photographs I took when I got my first camera from my grandmother for my 16th birthday.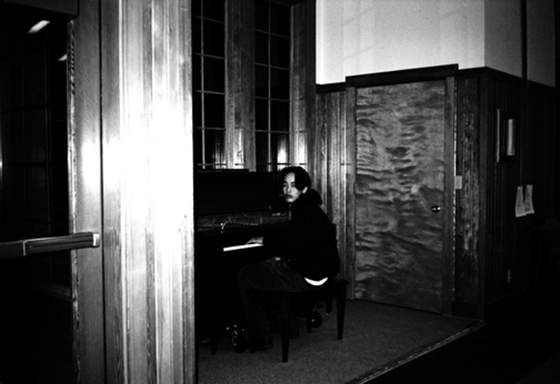 Image via Stacy Kranitz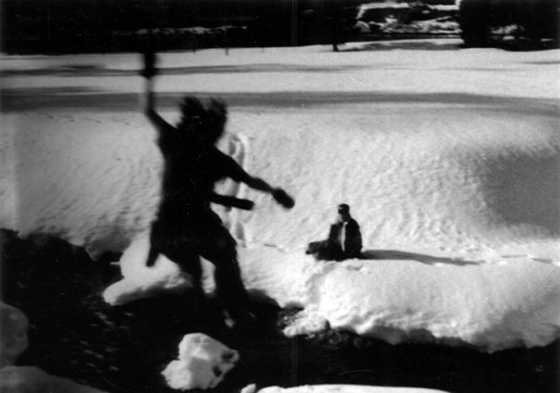 Image via Stacy Kranitz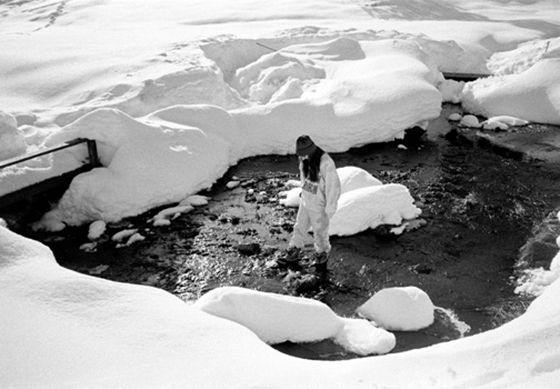 Image via Stacy Kranitz
Do you make a living as a photographer? If yes, please explain how. If no, please tell me about your day job.
I make a living as a photographer. I have three sources of income. None of them individually provide enough financial stability but together they have allowed me to focus on making my work full-time. The bulk of my income comes from assignments for magazines and newspapers. I also make money through print sales with my gallery. Additionally, I receive a modest amount of grant money.
Name three contemporary photographers that blow your mind.
Carrie Mae Weems, Walid Raad, Zoe Crosher.
What frustrates you about photography?
I'm not frustrated by photography. I do think it is limiting and as I continue to make work I have expanded my projects to include drawings, sculpture, sound, writing and moving images. I see myself as a documentarian instead of a photographer. As a documentarian I am able to utilize many different mediums to make work. Photography remains at the core of my projects but I am not bound to it as the sole way to communicate my ideas and experiences.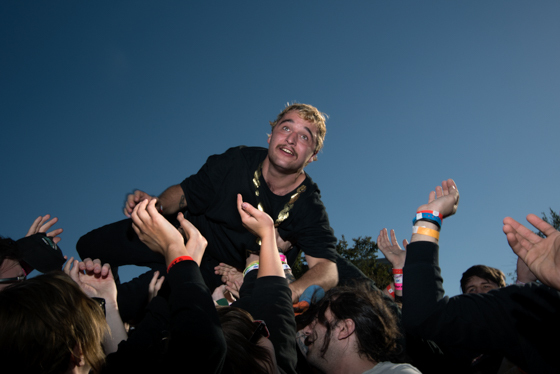 Image via Stacy Kranitz
What does it look like when you're working?
I split my week between shooting and engaging in the world and solitude with books and the computer. For 3-4 days of the week I am out making images, sleeping in my car, observing and exploring the world. Then I spend 3-4 days of the week working in a makeshift studio editing photographs, doing research, writing grants and keeping up with the correspondence and demands of running my own business.
What makes a picture important to you?
My own photographs are important to me when they illuminate an aspect of the actual experience and give the viewer and entry point into their interiority. Other people's pictures are important to me for different reasons; sometimes emotional, sometimes carnal and sometimes conceptual.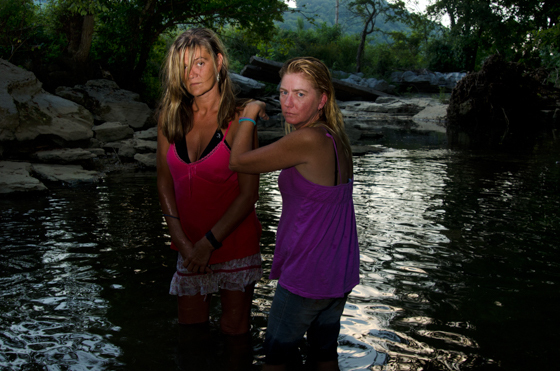 Image via Stacy Kranitz
How does having a large following on social media translate into real life? (Kranitz has more than 80k followers on Instagram.)
I'm still figuring out its role in my life. I'm not so sure my work is meant for the masses. It's a peculiar unhinged type of photography. Seeing it take on some sense of mass appeal is awkward.
What motivates you to take out your camera when the script in your head is saying "maybe tomorrow"?
When I don't feel like taking pictures I expand my thinking around what it is that interests me. I find corollary activities that work in tandem with making photographs. I look for things that explore the same ideas. For example some days I get depressed and the idea of encountering strangers feels impossible. Instead of forcing myself to make pictures, I have developed a set of similar activities like pressing flowers or making drawings. The impulse is the same - to take something real and preserve it, fix it in time. I can't afford to waste time beating myself up for not moving forward in my work, I find it useful to make room for the work to suit my complicated emotional shifts. I show the pressed flowers and drawings alongside the photographs. I think they enhance what I am hoping to say through the work.
How do you procrastinate?
I always find myself sitting on the porch daydreaming and I wonder how I got there because I am supposed to be working. Then I tell myself this daydreaming is work.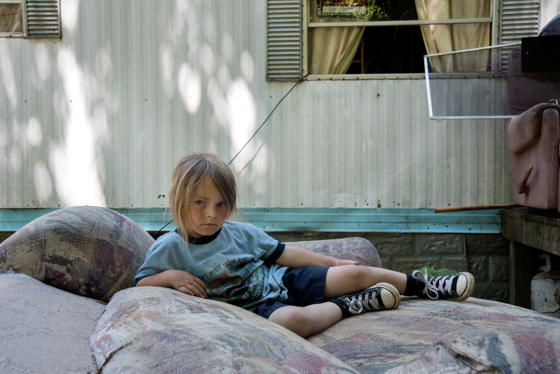 Image via Stacy Kranitz
I am working in Louisiana for the next three months and then I will return to central Appalachia during the summer. In the fall I will focus on putting together a monograph and exhibition of my series, As it Was Give(n) to Me. Both are scheduled for January 2017.
Calling all HuffPost superfans!
Sign up for membership to become a founding member and help shape HuffPost's next chapter