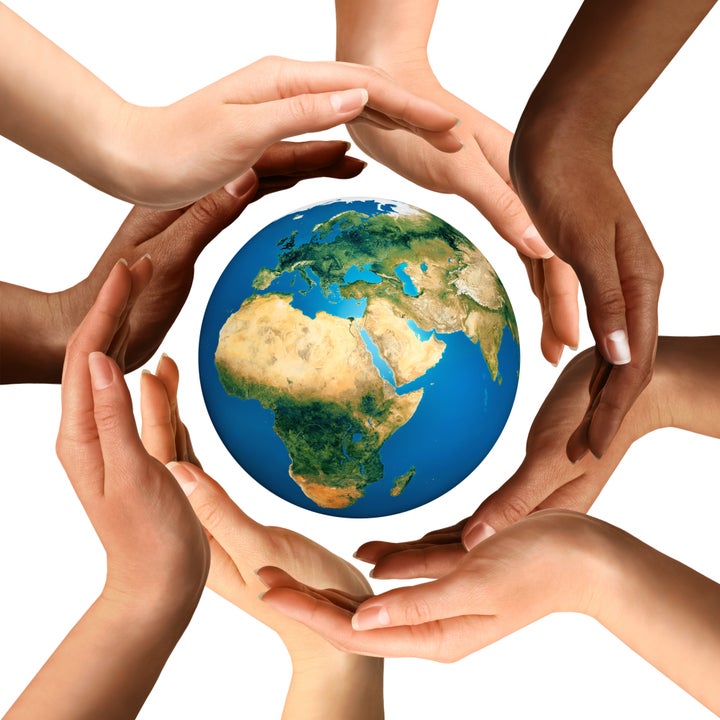 As F. Scott Fitzgerald wrote in his short story "The Rich Boy" in 1926: "Let me tell you about the very rich. They are very different from you and me. They possess and enjoy early, and it does something to them, makes them soft where we are hard, and cynical where we are trustful, in a way that, unless you were born rich, it is very difficult to understand." Most of Fitzgerald's works revolved around the "rich" vs. the "poor." Specifically, he was intrigued by what we would now call "wealth inheritors" vs. others which are known as "wealth creators."
Today, there are even more notable differences between these groups of ultra-high-net-worth and high-net-worth individuals than during Fitzgerald's time. In fact, the rich are very different from each other. Back in the roaring '20s there were two roads to riches: Instant millionaires who got rich through the surging economy and stock market, and the older generation who were already wealthy and followed the path of passing their wealth down to younger generations over time.
Today, due to technological advances, IPO millionaires, successful succession planning, there is a younger breed of wealth that will soon surpass the baby-boomers in both dollars and influence. This topic is one of my most common blog themes. Wealthy baby boomers are far different in their likes, dislikes and values from their own next-generation children. Of course, that is true for all of us--even in my own household. But where there is significant wealth involved, it becomes even more critical to understand the differences between how to market and appeal to this next gen of wealth.
Last week, I was fortunate enough to attend my third annual Nexus Global Youth Summit--a gathering of the world's wealthiest (and sometimes youngest) next gen'ers who have more on their mind than what the Dow Jones average is today, or what the hottest hedge fund is this week. They will sacrifice some amount of financial returns for social returns--they want to "do good while doing well."
Convened by Search for Common Ground, Nexus is a mash-up of ultra-high-net-worth millennial investors, budding philanthropists seeking community, and socially-conscious entrepreneurs. I have nicknamed my friend, Jonah Wittkamper who is Co-Founder and Global Director of Nexus Global Youth Summit, "Peter Pan," as he is the youthful, idealistic visionary who has sought to create a "safe" place for cross-pollination of ideas and money where peers can find community and purpose. These are two of the hallmark value propositions of today's next gen'ers.
At Nexus you can find the recognizable names of wealth inheritors like Wyatt Rockefeller, Ben Bronfman, Zac Russel, John Kluge, Jr, Liesel Pritzker Simmons, Jenna Bush Hager, Patrick Kennedy, Steve Hilton, Fabian Cousteau, Peter Buffett, Ruma Bose, and other storied American family names. They are alongside global families like HRH Cedza Diamini-Swaziland Prince/Director Of Nexus Africa, Victor Bogachev-son of a Russian Billionnaire, and a Sean Koh who is part of a Korean dynasty family. And there was a third group of wealthy youth: those who are creators in their own right like Peter Thum (Ethos Water) and Kenneth Cole (Kenneth Cole Productions). They have also become change agents: Peter through Fondarie 47, which repurposes guns into jewelry, and Kenneth's Awearness Foundation, which funds programs in Haiti, for example.
Brit James Hurrell European Regional Director of Nexus, says, "The Nexus Global Youth Summit is the pinnacle of what has now become the global youth movement that connects social, intellectual and financial capital from more than 70 countries and over $100 billion in combined wealth."
It is truly impossible for me to convey the enthusiasm and energy that fuels the collaboration and conversation, which in turn leads to real purposeful investments that impact the world. I want to just list out a couple of representative sessions:
New Investing For A New Generation: Investment is no longer about making money. How we make money matters. The pursuit of profit and philanthropy simultaneously is having a profound impact on financial markets globally. This session explored how younger generations are far more conscious of their investment strategies in a changing world, and seek to provide context to this new reality.
And another representative session reminiscent of the notion of the wealthy that plagued Fitzgerald:Stepping Out From Under The Shadow - How To Distinguish Yourself When Your Parents' Name Casts A Wide Shadow: Our names, like our family legacies, can both define who we are and makes us feel trapped by those who came before us. Finding ways to be your own person and make your own impact in the world while being part of a prominent family can be uniquely complicated. The dynamic and interactive conversation surrounding this panel delved deep into some of the ways to manage a family legacy while building an independent identity.
Earlier in the week, I had attended a traditional family office conference. That conference, which was held in a staid location synonymous with storied wealth, featured panels of service providers who had paid handsomely to speak at investors and hock their wares. Name badges were further divisive by investor, service provider and so on. The social scene was dominated by elegant dinner parties in mansions, and stratification of who was invited to which party or dinner.
By contrast, at the Nexus Global Youth Summit, I picked up my plastic name badge and smiled when I saw that they were organized alphabetically by first name. "That's so Nexus," I thought to myself. There were no panels composed of "speakers" and "listeners" but instead there were roundtable discussions and small group breakouts. The dinners were informal small affinity groups where attendees could sign up for their dinner with others who had shared passions. Finally, among the "party bag" favors were organic health bars. Not a shrimp cocktail in sight!
According to Aussie Jeremy Balkin, President of Karma Capital and A Young Global Leader of the World Economic Forum, "The Buddhists say that 'nothing in life is permanent' and it's true with wealth. Money is only worth what you can spend it on and that's why we should view Philanthropy as an Asset Class and really change the world."
For financial service providers and others seeking the attention of the ultra-high-net-worth and high-net-worth global investor, it is time to go beyond the basic definitions of rich and poor and see the differences that make up each group and what they value. It's a new ball game.
Popular in the Community