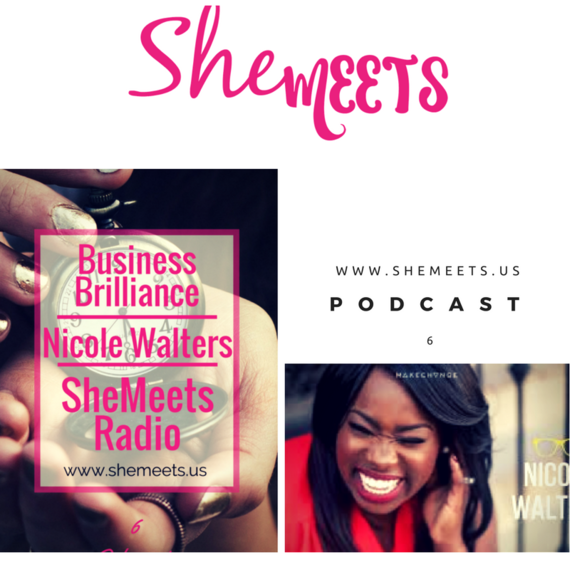 Nicole Walter is known to many of her Periscope followers as the woman who quit her 6 figure corporate career in front of 10,000 live viewers. While some may call her crazy, she describes it as simply living in her purpose. By simply applying strategies from her corporate background with everyday business owners, she earned 11, 000 in 3 weeks.
In no time, Nicole Walters has built a 7 income business and continues to offer quantifiable, actionable strategies to business owners through her overwhelmingly successful course, 1K1Day and through her community.
Nicole was a guest on the Podcast this week, enlightening us on what it feels like to share concerns as a mother and business owner, why we should be a little less fearless, and the importance of having a clear sense of direction in business.
Quitting a 6 Figure Career on Periscope
"You're not actually quitting your job Test the process, it's not something that has to be as blind or as hopeful and risky as we'd like. You can put things in place, start working in your off hours while working your 9 to 5, pushing yourself to establish what you want to do. The term I like to use is you want to build a place to go. You're not actually quitting your job to be an entrepreneur as if you are unemployed, no you are hiring yourself for your own future."
"The reality is you have to do it afraid. I don't think fear goes anywhere, honestly, fear is a healthy thing at times. It's what keeps you cautious, it's what makes sure that you are assessing things and that you are applying all of your knowledge and best decision making to make sure that you are moving forward on the path that is designated for you. However, it is important to recognize that Entrepreneurship comes with risk, and the one thing I can promise anyone, including myself, is that every single day I will face something unexpected. It could be good or bad, it comes with challenges."
Being a Mother and Running Your Business
"The greatest challenge is the myth that we can balance it all. We are always out of balance because it is not a real thing, there is only so many hours in a day and you will never finish everything. Once we start being honest as moms and business owners and saying, look, I didn't have a perfect day and I did not finish everything and that is okay, we will be able to sleep better."
Listen to the whole conversation below.
Popular in the Community