You have a choice. Two General Admission tickets for New York's Metropolitan Museum of Art or two days in Little Rock, Arkansas. For the same $50 you can see a dozen museums in Little Rock and still have money left over for a plateful of tamales smothered with chili at Doe's Eat Place, Bill Clinton's favorite haunt.
In fact, other than Bill's museum (it's officially known as the William J. Clinton Presidential Library and Museum and entry is $7), all of Little Rock's attractions are free. From the Arkansas Arts Center with works by Cezanne, Van Gogh, Rembrandt and Rubens to the Old State House Museum, the former Greek Revival state capitol where Clinton first announced his candidacy, to the Historic Arkansas Museum, an outdoor living history museum with costumed reenactors, there's no need to get out your pocketbook.
Even the yellow and red River Rail Electric Streetcar that makes the rounds of most of the highlights complete with lively commentary can be had for a measly buck.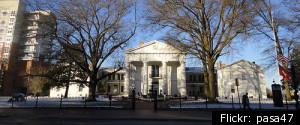 For years, nobody thought to add the capital of Arkansas to their "places to visit" list. Sure, the state itself has always been a popular tourist destination. The 47 thermal springs of Hot Springs, in fact, were federally protected 40 years before Yellowstone.
But the capital? It was pretty much reserved for political shenanigans. The Saturday Evening Post went so far as to describe Arkansas politics as "a circus hitched to a tornado." But then another politician stormed into Little Rock and this town on the banks of the majestic Arkansas has never been the same.
In November 2004, the presidential library honoring the former governor whose name is now synonymous with Little Rock opened in 28 acres of abandoned brownfield along the river with 2 million photographs, 80 million pages of documents, 80,000 presidential artifacts, interactive audio and video displays and a full-size replica of Clinton's Oval Office.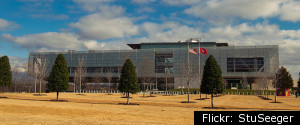 The old warehouse district east of the library, an area locals had all but given up on, sprang back to life with an eclectic collection of restaurants, bars and boutiques and the Arkansas River Trail, a 24-mile paved pedestrian and bicycle trail linking Little Rock and the Victorian neighborhoods of North Little Rock with a spur west to Pinnacle Mountain, proves that Little Rock really is a "city within a park."

Straddling two sides of the river (Little Rock on the south and North Little Rock on the north), this bustling metro combines the smooth, "yes, maam" charm of a Southern metropolis with forward thinking and efficiency.
The top tourist attractions--from the Clinton library that won highest honors from the US Green Building Council to the Central High School National Historic Site that shows what nine high school students with determined belief in equality can do--provide a dose of welcome hope for the future.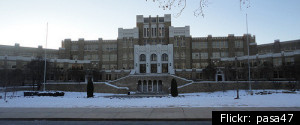 "Little Rock is showcase for what's possible, a platform for turning injustice into justice," says Spirit Trickey-Rowan, an interpretive park ranger at the Central High site whose mother, Minnijean Brown Trickey, was one of the nine students who faced down screaming protesters, the National Guard and the ever-insatiable media in 1957. "Some days, I look out over a group of school kids, see a rainbow of faces and it soaks in--this is a very proud moment."

Popular in the Community