"Don't stand under that tree. It's where the black widows are," the southern-based animal shelter director said -- her arm tucked under my elbow. "And, when you come into our building, bleach the bottom of your shoes over here." She brought me to a blue plastic container filled with the clear liquid capable of eradicating the deadly parvo virus that had leached into the soil.
Germs. And. Spiders. And. Death. In my mind -- all mortal enemies. Stuff I'd gotten really good at avoiding. I was surrounded. My heart raced. My eyes filled. (Hold it together, Jill.)
So, there I was in the rural south (having an anxiety attack and feeling far from home) at my latest shelter renovation project. I'd brought my Project Pawsitive team down to assist with building a cat shelter next the organization's existing facility. The goal: reduce the euthanasia rate, which had skyrocketed to over 90 percent. Nine. Zero. Something we New Hampshire residents are not familiar with. Our euthanasia rate for overpopulation is zero. (Zilch.)
Listen, this is not an oddball statistic. Not some "well, shame on them" number. This, friends, is the norm in the overpopulated shelters across our country. It is humbling and heartbreaking and infuriating. And, there I was ducking for cover and bleaching the hell outta my shoes with one burning mantra blazing across my mind: Do it scared, Jill.
And, I did. I hammered those nails as tears streamed down my face watching stressed and terrified dogs meet their fate and tagged for lethal injection. I moved piles of wood with bionic strength fueled by anger as I looked at the devastated faces of the shelter workers knowing they were forced to play God in an awful and twisted way. This was real life. And, it was hard. And, I was in the thick of it.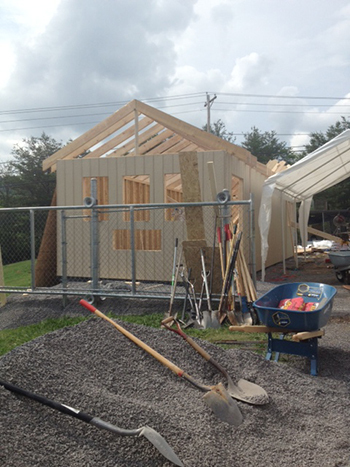 At night, we'd stumble back to the hotel with aching backs and feet. I'd close the door to my lonely room and sit on the edge of the bed shaking with a toxic combination of fear and hopelessness. I called my mom and husband every chance I could. They cried with me. They felt with me. They learned with me.
It was during those nightly calls when I was telling them about the overpopulation problems and lack of spay and neuter programs when those mortal enemies of mine started to cower in the corner and courage swept in. (Okay, so I left my shoes in the trash can before heading home. I mean, those enemies are clingy! But they were not tougher than my spirit.) And, what I learned during the trip was I could do amazing, life-changing things even when scared out of my mind.
By the end of the week, the new cat building looked terrific. It was clear to us that this extension of the shelter would free up more space in the main facility giving more time to these sweet creatures in need of adoption. Life-saving time.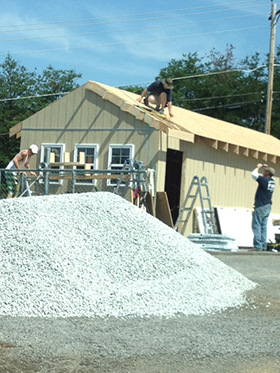 Today, that shelter's euthanasia rate has dropped dramatically with the additional space and new social media outreach to bring public awareness of animals in need of adoption. We all made vows to educate people wherever we went about spay, neuter, and adoption. Education, awareness, and compassion are the only ways we will stomp on the devastating statistic. Because that statistic has a beating heart and eyes that lead you right to an innocent soul.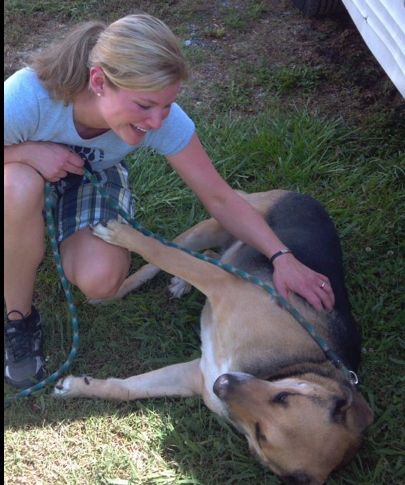 I carry around that renovation trip to the south with me everywhere I go. I refer back to it when I let those pesky mortals sneak back into my head and heart. I remember the strength I had and how it mercilessly trumped the fear. I learned that passion will always override anxiety. We are most powerful when we are connected with our destiny.
REAL LIFE. REAL NEWS. REAL VOICES.
Help us tell more of the stories that matter from voices that too often remain unheard.