All it takes is one negative comment on social media to put a smudge on a company's brand and reputation. When you've worked so diligently to craft a brand profile that is attractive to customers and prospects, the last thing you want is someone trying to destroy it. eMarketer.com found that 83% of consumers say online reviews influence their perceptions of companies while 80% admit that negative online comments actually change their purchasing decisions. This reliance on content has driven the creation of tools that are helping businesses organize and share more content so they can influence these consumers. As John Bradshaw, CEO of Tiny Torch, notes, "The age of social media has provided people with the power to influence what they want to see and have from companies to the point where these companies now realize they must pay attention and take it seriously."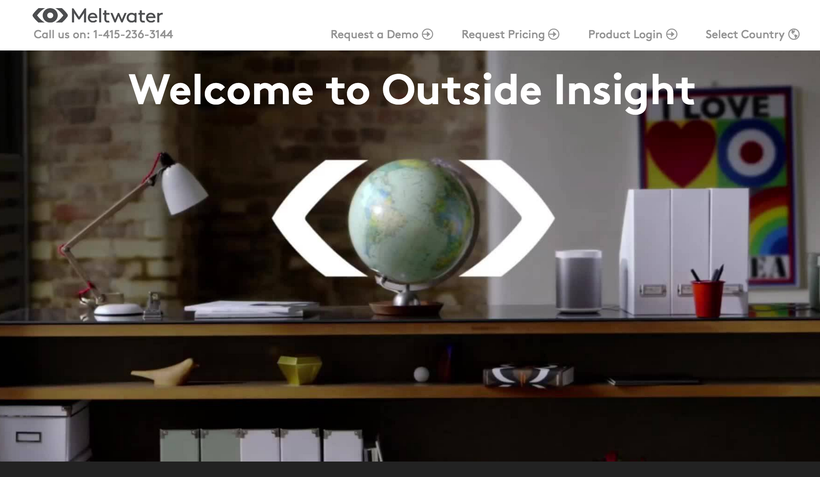 Finding that one negative post though is like looking for a needle in the haystack since social media profiles abound and daily and hourly posts on these profiles can number in the tens of thousands. This has led to the development of many social media monitoring tools so that companies can receive notice when they are being discussed online – negatively or positively – which provides them with a chance to immediately address the comment. This has the potential to reduce the impact that anything negative has on the rest of your audience.
One media intelligence company that offers this service is Meltwater, which has a platform that helps companies stay on top of billions of online conversations, extract relevant insights, and use them to strategically drive brand perception for their company.
Jørn Lyseggen, CEO and Founder of Meltwater, believes that social media monitoring is so much more than just checking up on what others are saying about their company. He explains, "It's about looking outside the four walls of their business so they pay attention to their competition, the mood of the market, and consumer shifts to stay relevant. Gone are the days of internal data mining as the only avenue for building strategies. It's now about outside insight to make informed, strategic decisions."
However, like tracking what others say, this pursuit of outside insight also has to be targeted. Anyone can collect data through all types of tools. The focus needs to be on getting to the right data that can provide the advantage a company needs to pull out ahead of the competition. Otherwise, as Lyseggen says, "Looking everywhere will lead you nowhere. You have to know which sources of information are reliable."
A company like Meltwater is helping companies use the tool of social media monitoring to locate these "breadcrumbs" that their competition often unknowingly puts out there in the rush to create their own social media engagement with their audiences. What businesses don't realize is that this information is reliable and valuable to their competition now giving them the ability to monitor what's being put out at all times.
Previously, the only information that was available was controlled content in the form of a press release or annual report. Now, so much more is available that a social media monitoring tool can cull for a company to reshape how they strategize their approach toward their competition and how they reframe messaging to the audience based on these insights.
Meltwater has developed software that monitors and analyzes millions of data points across available content, searches, and social conversations related to a company. That could mean information related to the company and its brand but it could also involve the same for its competitors. The data received through this social media monitoring tool can provide other insights that may not have previously been measured in relation to the result of thought leadership efforts, leadership visibility, and brand building capacity. This analysis is all done in real time, so the information is always current and relevant, helping to make the best decisions possible and acclimatizing a company to make more fluid decisions and changes to its marketing efforts.
New Possibilities for Powerful Insights
Companies like Meltwater illustrate how social media monitoring tools are evolving into more comprehensive solutions that emphasize the value of targeting specific external data that can be game changing to how a company sees its position, brand, and strategy with customers and competitors. This new approach to social media monitoring can change how companies view their own brand image, how goals are set, how messages are crafted, and how strategic positions are developed.
Calling all HuffPost superfans!
Sign up for membership to become a founding member and help shape HuffPost's next chapter
This post was published on the now-closed HuffPost Contributor platform. Contributors control their own work and posted freely to our site. If you need to flag this entry as abusive,
send us an email
.