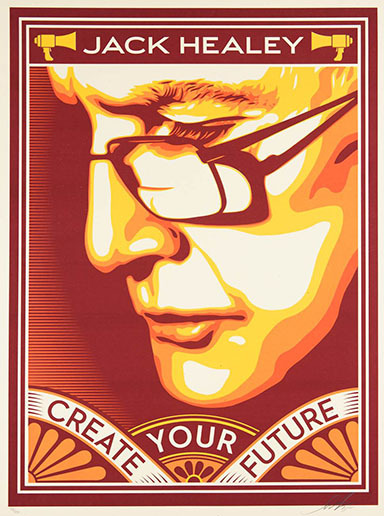 "Doing some good for the world" comes as a challenge to those young people trying to find their way in the world and a career path that produces something for which they can be proud. This is a normal and frequent conversation between child and parent. Or in many cases, the parent wishes he or she could have that conversation with their child.
This is why I wrote a memoir. My life has been a rich and fulfilling simply because I absorbed the fact early in life that one does not need money or power to achieve goals, big or small. One's own limitation(s) need not deter you from achieving small and big ideas. The answer lies in simply in asking for what you want and having the passion to achieve your goals. This process should start as young as possible in one's life.
Create Your Future is my memoir. With the help of friends, and after ten years of struggle, I produced stories of my life to illustrate a path and a process by which readers can find their own way into doing well for the common good.
The goal is not to duplicate my life but to find the passion inside yourself to do what you want to do. Rather than making excuses for doing nothing, Create Your Future shows that you may be better off without the kind of backing most people think they need before they can act. Without power and money, you can make a difference. The Irish poet Yeats used to say that education is not the pouring in of information from a bucket or classroom but the lighting of a fire. One's passion counts, and parents must find ways to allow their children to develop that quality while they're young. The values of society and adherence to principles need to be discussed at the dining room table. Not avoided. Yes, parents must discuss justice, fairness and ask their children for proof of their generosity and power.
My father's death when I was two left my mother with ten other children to raise. We had no income for the next four or five years, save for the Social Security checks that came monthly. But my mother was equal to the task and with the help of her faith and her kindness mixed with a cool reserve saw all of us through.
As the baby of the family, I was born with dyslexia and a cross eye. Small and insignificant in appearance, my mother aroused in me a fire for rights and fairness and backed it with the history of our people as a faith and a nationality. She told me the truth of unions, races, and religions and what the powerful do to the weak over and over. She did not want me to back down or take losses and victories too seriously. The journey is the deal, not the conquest.
I believe that the lessons in this memoir might arouse and alert the young people of America to come to grips with what they have, not what they do not have. Most of my life has been spent working with young people at organizations like Freedom From Hunger Foundation, the Peace Corps, Amnesty International and a ministry at a college.
Young people can emerge from problems with a stifling angst and a slow burning fear of the future. Create Your Future shows a different path; one of hope; one that builds a community of friends that are lifting the world as best they can; one that results in a life worth living. Doing good must be a lifetime expression, not a momentary deed here and there. And it must start when one is young. Our young people can save the republic from itself and approach the world's challenges with a new way of thinking.
If your child is looking to do something good, have them read this memoir. If you are thinking of doing something good, read this memoir. It is not a cure all, but it does move you to action based on your own free voice and power. I believe America must create a tsunami of decency and justice. Create Your Future is at least my answer to help.
Calling all HuffPost superfans!
Sign up for membership to become a founding member and help shape HuffPost's next chapter