With just under two days in Rome, our Best of Europe in 21 Days tour needs to be very well designed. We do what I call the "Caesar Shuffle" upon arrival (Colosseum, Forum, Capitoline Hill, and Pantheon). We go together to Campo de' Fiori and disperse to find dinner on our own before embarking on the romantic night walk (lacing together floodlit spots like Piazza Navona, Trevi Fountain, and Spanish Steps). The next day is all about the Vatican (with the afternoon and evening free). After two exhausting days, we are ready for the Italian Riviera.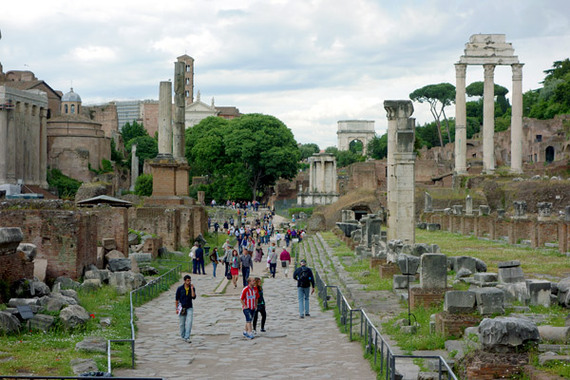 The main street of ancient Rome cuts authoritatively through the heart of the forum today like it did 2,000 years ago. I love to imagine the pageantry that filled this street when generals returned home after successful campaigns with all their booty, plunder, slaves, and caged barbarian kings to the delight of the crowds and the appreciative emperor.
As guides, we love the challenge of introducing 25 Americans to a new subway system. While we could hop on our big tour bus, it's a great and empowering experience for our group--most of whom have never been in Rome and many who've never used a big city subway--to learn to do Rome as the Romans do. Here we get to the platform with one minute to spare.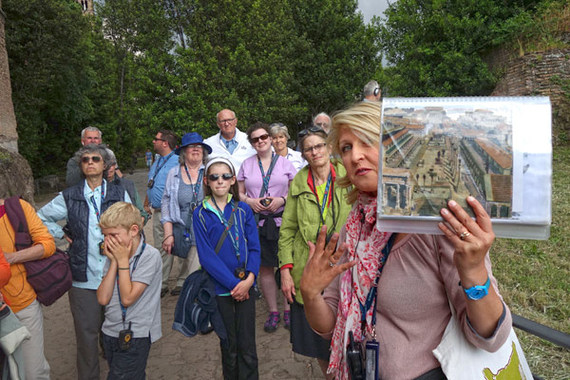 Unlike other tour companies that just take the next available guide on the sight's roster, we carefully select our local guides. Francesca Caruso (who's helped me with our guidebooks and TV shows, as well as tours, for well over a decade) is one of our favorites. With Francesca as our teacher and the top ruins of Rome as our classroom, our Caesar Shuffle is the best three hours of Roman history you could imagine.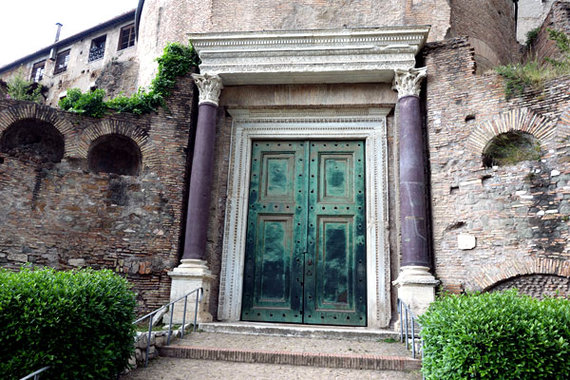 Various details help humanize Roman society of 2,000 years ago. I find this a particularly impressive sight: the only original doors from the ancient world still hanging and swinging on their original hinges. You'll see these when you visit the Roman Forum (assuming you have a good guide or guidebook).