Karla Jo Helms, CEO of Tampa Bay-based international PR firm JoTo PR, says many companies are missing opportunities to tie national or community-focused programs to the company's bottom line.
She says that 91% of global consumers will switch to brands that support a social or environmental cause. Another 90 percent will boycott a company if they think its business practices are immoral or irresponsible. Companies like Wells Fargo and Volkswagen have suffered incalculable damage to their reputations -- and their brands -- due to legal and ethical violations. The trust of the consumer is as vitally important as the value of its products. Helms says that 42% of a company's reputation is based on consumer perceptions of the firm's corporate social responsibility (CSR) efforts. She strongly encourages companies to not only give back, but communicate their CSR activities to increase the trust and public perception.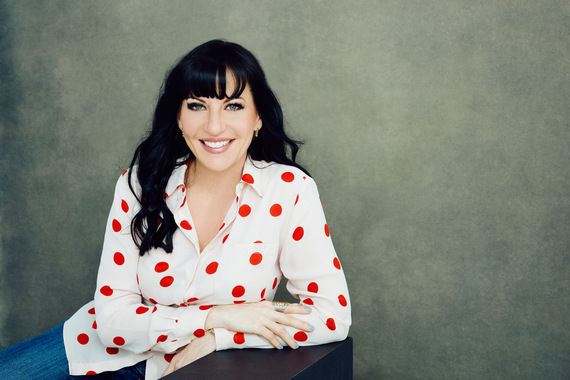 In an interview, Helms explained what helps consumers and shareholders evaluate a company's social/environmental record and what companies can do to use CSR to enhance their brands and strengthen their relationships with the people who buy from and invest in them.
How do consumers and shareholders find out about corporate social/environmental records?
Google and other Search Engines tell the story of a company's persona. Goodwill stories, publicity pieces, news clips of stories and social media that push out those stories, videos and pictures of corporate social responsibility efforts with comments and kudos are a big social proof factor - good news spreads.
There is no better return on investment (ROI) than third-party credibility. Media articles carrying unbiased stories about a company's greater good efforts are one of the biggest brand strengtheners and corporate reputation protectors today. In a world where everyone is looking for their news and information from credible online sources, publicizing CSR on digital platforms gains the best word of mouth.

55% of global online consumers in 60 countries pay more for products and services provided by companies that are committed to positive social and environmental impact.
Publicity and social media are key to retaining that "memory" in the search engines.
What do data show about how they respond to companies that they feel are not in line with their social and environmental views?
Actions taken by internet users worldwide in response to a company's CSR efforts have been studied extensively:
• Bought a product with a social and/or environmental benefit 63%
• Boycotted a company's product/services upon learning it behaved irresponsibly 53%
• Told friends or family about a company's corporate responsibility efforts 47%
• Researched a company's business practices or support of social/environmental issues 37%
Again - without publicity and social media, how would consumers know?
What are some examples of companies that have lost market share due to consumer social/environmental concerns?
Volkswagen: September 2015, the EPA discovered that many diesel engines of VW cars sold in America had a "defeated software" that was able to detect when cars were being tested and to change the performance of the engine, to improve the results of the test. The company at the highest levels deliberately set out to deceive emissions control to give the company an unfair advantage over its competitors; meanwhile it was poisoning the planet.
Wells Fargo: It was found that their customers nationwide were paying fees on a ghost account they didn't even sign up for. Federal regulators said Wells Fargo (WFC) employees secretly created millions of unauthorized bank and credit card accounts - without their customers knowing it - since 2011.
Monsanto: Monsanto has a long history of generating public ill will. Today, Monsanto is perhaps most hated for its role in creating and utilizing GMO seeds and herbicides. Just look up any memes about Monsanto or the Millions Against Monsanto on Facebook and you see the public distrust and discord.
What are the social and environmental issues that matter most to consumers?
In the New Economy, studies show that being socially responsible has become essential for companies looking to meet consumer demand. Consumers say being socially responsible is an influence in their purchase decisions, rating
o "Being green" (83%);
o Reducing consumption (81%) and
o Contributing financially to nonprofits (65%) as important actions.
A study by Cone Communications and Echo Research of 10,000 global consumers found that 91 percent of shoppers worldwide will likely switch to brands that support a social or environmental cause. On the other hand, 90 percent of shoppers will boycott a company based off moral or irresponsible business practices. Hence the backlash on GrubHub.
What are some examples of companies that have incorporated social and environmental sensitivity in their brand messaging?
Starbucks: Starbucks did practically no advertising, but built its brand through good PR efforts. When annual sales hit around $1.3 billion, their advertising expenditures over a 10-year period totaled less than $10 million. See their site for all their CSR efforts and awards they do around the globe.
Should CSR branding be closely tied to the industry or product?
What does your company do that can help in a broader way throughout the nation or in your own community? Does it align with your passions and the purpose of your company? What is your story for supporting it? If it doesn't align with your company's direction, you are really going to have to tell your story for getting behind it even better. CSR for the sake of CSR is as distasteful to the consumer public as lying, so companies need to have their CSR efforts make sense to the consumers and easily connect the dots on WHY they are doing it.
But sometimes it is the passion of the CEO that drives it - or a nationwide issue that employees get behind. Like with Outback Steakhouse (OSI Partners, LLC) when they made a $1 million donation in 2010 to Operation Homefront, a non-profit organization providing everyday and emergency support for active troops, veterans and their families. In June 2002, OSI launched Operation Feeding Freedom, sending a team of 15 Outbackers to Afghanistan to feed American troops stationed there. Over 100 members of the OSI team made another six trips serving troops in Djibouti, Afghanistan, Iraq, Kuwait and aboard the USS Nimitz in Bahrain. Overall, 137,000 troops were served at numerous bases and forward command locations. But as you can see, it still involved feeding people, so aligned with Outback Steakhouse' line of business.
I have never been one to advocate PR for the sake of PR. In fact - I hate PR for those reasons. Public relations done to manipulate public opinion is for the birds, a crapshoot and the truth be told, the public can see right through it when it is superficial. So make it align - and if it doesn't, really tell the story, because you will have to connect the dots for your consumers.
Calling all HuffPost superfans!
Sign up for membership to become a founding member and help shape HuffPost's next chapter