 WASHINGTON -- The Justice Department is formally backing a proposal being considered by the U.S. Sentencing Commission that would shorten the amount of time that federal drug offenders currently behind bars would have to spend in prison.
The proposal would apply only to nonviolent drug offenders and would be expected to save taxpayers $2.4 billion. The U.S. Sentencing Commission, which already approved a proposal to lower certain drug sentencing guidelines, will vote next month on whether to make those changes retroactive.
"Under the department's proposal, if your offense was nonviolent, did not involve a weapon, and you do not have a significant criminal history, then you would be eligible to apply for a reduced sentence in accordance with the new rules approved by the Commission in April," Attorney General Eric Holder, who has made criminal justice reform a priority in the second term of the Obama administration, said in a statement.
"Not everyone in prison for a drug-related offense would be eligible," Holder continued. "Nor would everyone who is eligible be guaranteed a reduced sentence. But this proposal strikes the best balance between protecting public safety and addressing the overcrowding of our prison system that has been exacerbated by unnecessarily long sentences."
Before You Go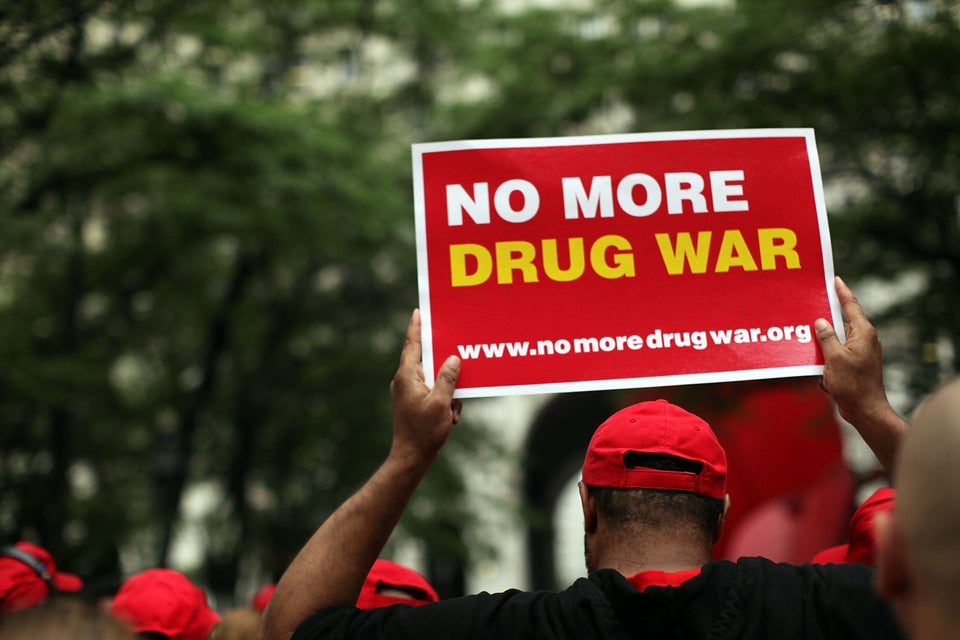 27 Reasons Why The U.S. Shouldn't Lead The War On Drugs
Popular in the Community