FERGUSON, Mo. -- U.S. Justice Department investigations of police departments in the past have led to reforms or lengthy litigation. But the DOJ probe of the Ferguson, Missouri, police department, to be announced on Wednesday, may lead to a possible outcome that would set the St. Louis suburb apart: eliminating the police department.
The investigation, begun after a Ferguson officer shot to death unarmed teenager Michael Brown in August, alleges that town authorities routinely violated the constitutional rights of residents with unreasonable searches and force, and that the city budget was largely funded by tickets and fines.
Once Ferguson tallies the costs of either fighting the DOJ allegations or adopting reforms the department will require, it may decide the best choice would be to get rid of the police department and hire another agency to police the town.
"My guess is it's going to be so expensive to the city of Ferguson, they're going to have to make a survival decision," Tim Fitch, the former head of the St. Louis County Police Department, said in a recent interview with The Huffington Post. "Financially, I don't believe they're going to be able to do one of two things: Either they're going to fight it, and not be able to afford that, or to implement all of the changes that DOJ is going to require is going to be so expensive, they're not going to be able to do it."
Fitch and some other county law enforcement officials have criticized some small police departments in the county for aggressive ticket-writing and law enforcement. Jon Belmar, the current St. Louis County police chief, called the ticketing practices of some departments "immoral." St. Louis County Prosecuting Attorney Bob McCulloch has said there are police departments in the area that shouldn't exist. St. Louis County may stand to benefit by taking over Ferguson policing if such a decision is reached.
Ferguson officials have given no indication they are considering handing the town's law enforcement to another agency. They said they won't comment on the DOJ investigation until it is formally released.
"I can tell you that the citizens I hear from by and large –- and this is even from citizens who've been involved in protests -– want nothing to do with St. Louis County Police," Mayor James Knowles III recently told St. Louis Public Radio. "Many people, for whatever they feel is wrong with a local municipal police department, feel that they have the most influence over a local municipal police department."
But the costs of reform, including paying for a court-ordered monitor, along with a likely decrease in revenue generated by Ferguson's municipal court, may force consideration. Only a few cities as small as Ferguson have worked with the DOJ on police reforms. The process may cost millions over several years.
The DOJ's so-called pattern or practice investigation of Ferguson police was announced in September, weeks after 18-year-old Michael Brown was killed by Ferguson Officer Darren Wilson. Police Chief Tom Jackson said at the time that his department would "fully cooperate," with what he saw as an opportunity to "get better."
Merrick Bobb, executive director of the nonprofit Police Assessment Resource Center who has worked with the Justice Department as a court monitor, said he doesn't believe eliminating Ferguson's police department will solve the problems.
"I happen to believe that a consent decree and a monitor are going to be required in the Ferguson situation, and I find it hard to believe that if the department just folded up and flew away, that would end the problem," Bobb said in a recent interview.
As news of the DOJ investigation leaked out Tuesday, some Ferguson-area activists and politicians renewed their calls for the city police department to be shut down.
Tony Rice, a protest organizer and Ferguson resident, said he hopes the Ferguson department dissolves, but he is unsure about the idea of St. Louis County Police Department taking over.
"At this point, yes they should fold," Rice said in an interview, adding that he thinks Ferguson Chief Jackson could be part of the solution.
"St. Louis County approved of the militarization of the officers," Rice said. "I am not fond of them."
Mariah Stewart reported from Ferguson. Ryan J. Reilly reported from Washington.
Before You Go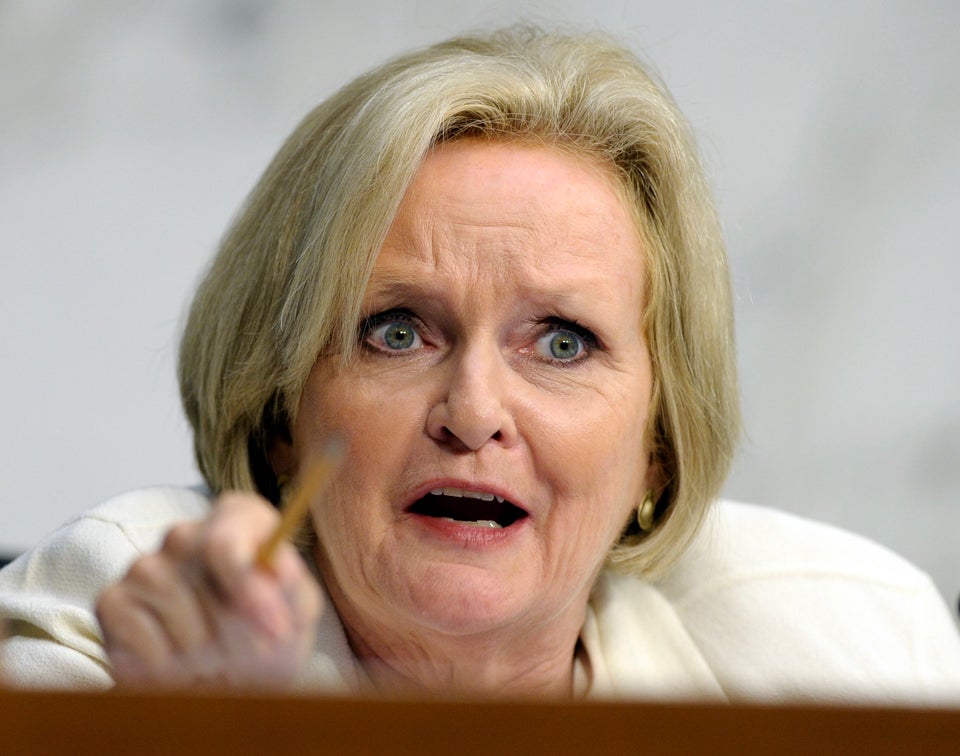 Politicians React To Ferguson
Popular in the Community