The Department of Justice will not file charges against George Zimmerman for the 2012 killing of 17-year-old Trayvon Martin, ABC News and CBS News reported Tuesday.
ABC News has learned Martin's family will soon be notified that the Justice Department will not be filing charges against George Zimmerman, who shot the 17-year-old after a confrontation in 2012. Thursday marks three years to the day since Martin was killed.

Federal prosecutors concluded there is not sufficient evidence to prove Zimmerman, a neighborhood watchman in Sanford, Fla., intentionally violated Martin's civil rights, sources told ABC News.
In October 2014, the Washington Post reported DOJ investigators had determined there was insufficient evidence to charge Zimmerman, but still wanted to "dot their i's and cross their t's."
The Justice Department first announced in July 2013 it would look into the killing of the 17-year-old, who was shot by Zimmerman -- a neighborhood watchman in Sanford, Florida -- while walking home carrying a bag of Skittles and an iced tea.
After four weeks of testimony, a jury found Zimmerman not guilty of second-degree murder in July 2013.
UPDATE: In a press release from the Department of Justice, Attorney General Eric Holder commented on the close of the investigation into Martin's death.
"The death of Trayvon Martin was a devastating tragedy. It shook an entire community, drew the attention of millions across the nation, and sparked a painful but necessary dialogue throughout the country," Holder said. "Though a comprehensive investigation found that the high standard for a federal hate crime prosecution cannot be met under the circumstances here, this young man's premature death necessitates that we continue the dialogue and be unafraid of confronting the issues and tensions his passing brought to the surface. We, as a nation, must take concrete steps to ensure that such incidents do not occur in the future."
Before You Go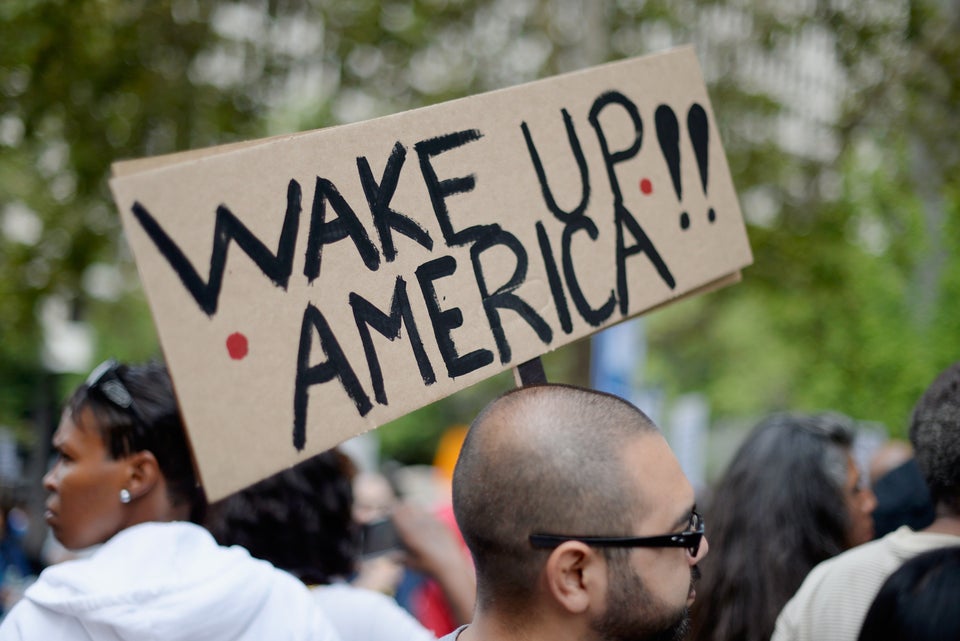 'Justice For Trayvon' Rallies
Popular in the Community