The Department of Justice will open an investigation into potential civil rights violations by the Chicago Police Department, The Washington Post first reported Sunday.
Full details of the probe are expected to be announced later this week.
Illinois Attorney General Lisa Madigan wrote to U.S. Attorney General Loretta Lynch Dec. 1 urgently requesting a probe into the police department. Madigan asked the DOJ to investigate issues including use of deadly force, discriminatory policing and internal misconduct to determine if they amount to civil rights violations.
Madigan called for the DOJ probe days after a court order forced the city of Chicago to release dashboard camera footage of a fatal police-involved shooting from 2014. The video shows 17-year-old Laquan McDonald walking away from police before he is shot 16 times.
Chicago police officer Jason Van Dyke was charged with first-degree murder on Nov. 24 over his involvement in McDonald's shooting. The 13-month delay in bringing criminal charges and the release of the video prompted public calls for Chicago Mayor Rahm Emanuel, Police Superintendent Garry McCarthy and Cook County State's Attorney Anita Alvarez to resign.
Both Emanuel and Alvarez have rebuked calls for their resignation. But hours before Madigan's call for a federal civil rights probe, Emanuel fired his hand-picked police chief and said it was time for "fresh eyes and new leadership" after the public loss of trust in the department.
A Department of Justice official would not confirm the probe but said Sunday via email:
Civil Rights Division lawyers are reviewing the many requests for an investigation, which is the department's standard process, and the Attorney General is briefed regularly on the review and expects to make a decision very soon.
Chicago Police News Affairs similarly sidestepped commenting on the reported probe, but said via email:
The Justice Department is currently investigating any actions and statements of CPD officers in connection with this shooting. If the criminal investigation concludes that any officer participated in any wrongdoing, we will take swift action.
The FBI, DOJ and the Independent Police Review Authority are all currently reviewing the McDonald case, including claims that police tampered with surveillance video from a nearby Burger King restaurant that captured the shooting.
This week the city will release video of another fatal police-involved shooting that occurred just eight days before McDonald's 2014 killing. Lawyers for the family of slain 25-year-old Ronald Johnson III said the circumstances seen on the video are similar to those in the McDonald shooting.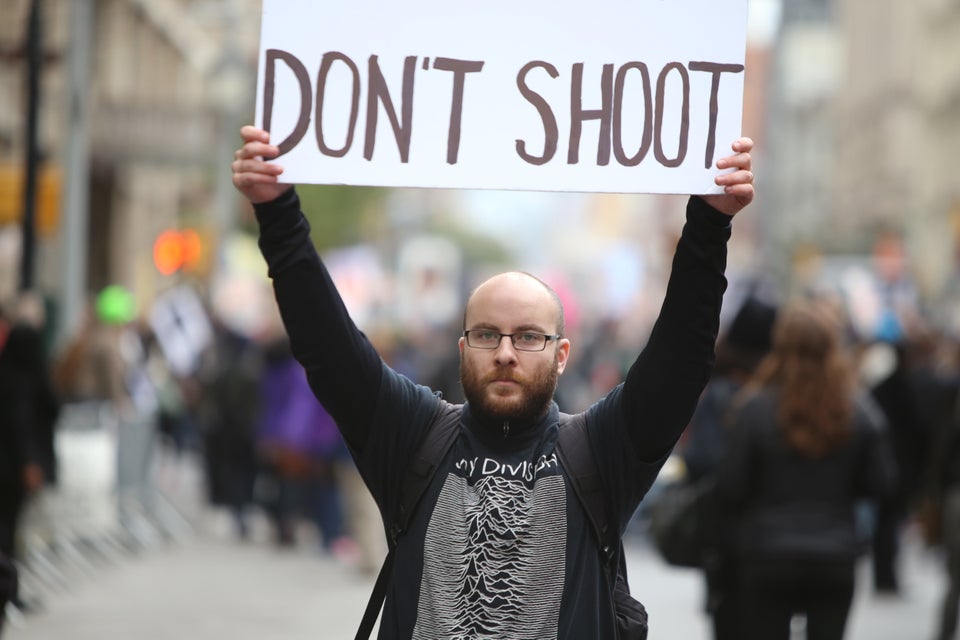 Police Brutality
Popular in the Community