WASHINGTON ― The Trump administration won't help cities and counties fight crime through a new program if it doesn't like their policies on immigrants, the Department of Justice announced on Thursday in yet another effort to threaten so-called "sanctuary cities" into assisting with deportation efforts.
The DOJ singled out four jurisdictions: Albuquerque, New Mexico; Baltimore, Maryland; San Bernardino, California; and Stockton, California. All of them are interested in participating in the newly-created National Public Safety Partnership, which assists local law enforcement in addressing violent crime.
To be chosen, the cities must first "show a commitment to reducing crime stemming from illegal immigration," DOJ said in a statement.
The department issued this requirement because jurisdictions that do not fully cooperate with Immigration and Customs Enforcement make it more difficult to enforce immigration law, Attorney General Jeff Sessions said in the statement.
"By taking simple, common-sense considerations into account, we are encouraging every jurisdiction in this country to cooperate with federal law enforcement," he said.
Sessions also claimed "sanctuary" policies are "driven by politics and do not protect their citizens," adding, "We will fight them with every lawful tool available."
"Sanctuary city" is often used as shorthand for jurisdictions that limit cooperation with immigration enforcement in some way, but there is no set definition, and many reject the term. The attorney general has made ending these local policies one of his top missions. He frequently implies that jurisdictions are required to detain people at the Department of Homeland Security's request, although their cooperation is not actually mandatory. Last month, he misconstrued a study to claim there is proof that "sanctuary" policies breed crime, even though that was not what researchers found.
Last week, Sessions announced that jurisdictions would be ineligible for a separate law enforcement grant if they did not grant immigration officers access to jails and prisons or comply with ICE's request to notify the agency at least 48 hours before releasing certain individuals.
Proponents of "sanctuary" policies argue that they are both legally necessary and critical for ensuring public safety. Courts have ruled that it's unconstitutional to detain people beyond their scheduled release date without a warrant. And some law enforcement leaders say it's easier for police to work with immigrant communities if officers are not seen as extensions of ICE.
Albuquerque's city council voted in February to reaffirm that it is an "immigrant-friendly" city and will not use city resources to apprehend or identify undocumented immigrants unless required by law to do so. In April, the Baltimore County executive signed an order prohibiting law enforcement from holding people beyond their scheduled release dates without a warrant and instructing officers not to ask about immigration status. San Bernardino County does not detain people based solely on ICE requests either, according to its sheriff. The Stockton police chief issued an order earlier this year saying officers should not stop, detain or place a "hold" on someone because they suspect them to be undocumented.
The DOJ letter to Albuquerque, Baltimore, San Bernardino and Stockton says that before they can be considered for the Public Safety Partnership, they must first say whether they have policies designed to ensure three things: that immigration authorities can access correctional facilities, that local law enforcement will provide at least 48 hours notice before releasing someone if federal immigration agents request it, and that local authorities will hold individuals for up to 48 hours beyond their scheduled release dates if DHS requests it.
The cities have until Aug. 8 to respond to the letter.
President Donald Trump signed an executive order in January saying that jurisdictions would lose federal law enforcement grants if they did not change their "sanctuary" policies. A federal judge blocked that order after San Francisco and Santa Clara, California argued that they would be hurt by the policy. The judge ruled that the executive order was likely unconstitutional.
Before You Go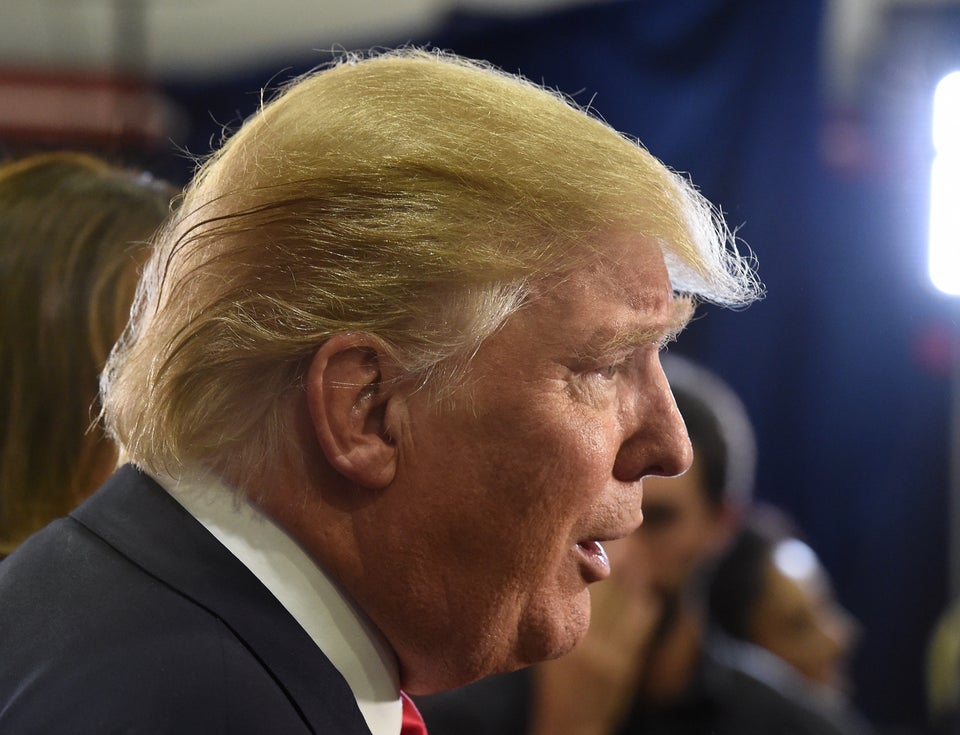 How Donald Trump Talks About Undocumented Immigrants
Popular in the Community