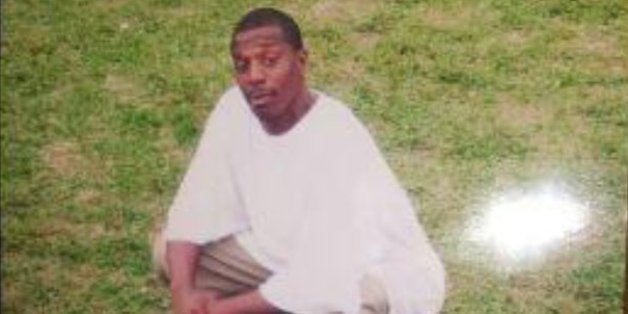 WASHINGTON -- Just weeks before Attorney General Eric Holder decried "unduly harsh" mandatory minimum sentences for certain low-level drug offenders, his Department of Justice told the Supreme Court there was no need to review the case of a convicted drug dealer sentenced to over 10 years in prison for a low-level offense.
Jason Foster, a 40-year-old African-American man from Illinois, pleaded guilty to distributing more than 50 grams of crack cocaine (around the size of a candy bar) after he sold the drugs to an informant being paid by the federal government in 2007. He was sentenced to over 10 years in prison in 2008 as a minimum mandatory sentence. In 2010, Congress passed the Fair Sentencing Act, which reduced a racially discriminatory disparity between crack cocaine and powder cocaine sentences under federal law.
Foster appealed his case with the 7th U.S. Circuit Court of Appeals. He argued that his sentence should be reduced to five years, but an appeals court ruled against him in January. Now, despite the rhetoric against mandatory minimums, the DOJ has said the Supreme Court shouldn't take a second look at his case.
Solicitor General Donald Verrilli told the Supreme Court last month that there was no need to review Foster's case. Separately, the DOJ has also asked for a full appeals court review of a 6th Circuit Court of Appeals panel ruling that found the Fair Sentencing Act was retroactive. Because that appeal of the 6th Circuit panel decision is pending, Verrilli maintained in a court filing that there is "no current conflict among the courts of appeal" and a Supreme Court review of Foster's case "is not warranted."
Michael Tigar, a prominent criminal defense lawyer who is representing Foster, says the Justice Department's approach is hypocritical.
"Eric Holder is perfectly content to make a speech to the ABA, and yet his own department that calls itself 'Justice' is taking the position here … that, 'Gee, we feel bad about this, but no court has any power to do anything about it.' And not only that, but we're going to sit idly by and nobody that is a victim of these things is going to get a lawyer," Tigar told The Huffington Post.
"Holder's got to walk the walk, to use the cliche, and he has an opportunity to say to the Supreme Court of the United States, 'Remember what I said in August? I meant it,'" Tigar said.
Calling all HuffPost superfans!
Sign up for membership to become a founding member and help shape HuffPost's next chapter
BEFORE YOU GO
PHOTO GALLERY
People Killed By The War On Drugs