 WASHINGTON -- When Attorney General Eric Holder announced on Aug. 29 that the Department of Justice would allow the states of Colorado and Washington to implement their marijuana legalization initiatives, law enforcement officials and a host of conservative lawmakers reacted with fury. Marijuana policy reform advocates celebrated, and the Senate Judiciary Committee is set to hold hearings on the new approach Tuesday.
One crucial group, however, has had an entirely different reaction -- the federal prosecutors who will be responsible for carrying out Holder's new directive. Several U.S. attorneys in states that have legalized medical or recreational marijuana have issued statements or given interviews about the Aug. 29 memo from Deputy Attorney General James Cole, which laid out several requirements for federal prosecutions involving marijuana. Their conclusion: the memo is no big deal.
The three-and-a-half-page Cole memo states that federal prosecutors should only bring marijuana prosecutions when the plant is being distributed to minors, when profits are flowing to criminal enterprises, when marijuana is being diverted to other states, when state-authorized marijuana activity is being used as a cover for the trafficking of other drugs, when violence is involved, when there are connections to drugged driving, when marijuana is being grown on public lands, and when preventing marijuana possession or use on federal property.
But interpreting the memo is up to individual U.S. attorneys, many of whom rebelled against a 2009 memo from the Justice Department on the prosecution of medical marijuana providers. And while a Justice Department official told reporters that complying with the guidance to U.S. attorneys was not voluntary, the memo leaves a lot of room for federal prosecutors to justify cases with only slight connections to one of the priority areas for federal prosecution.
Several of the U.S. attorneys said the memo wouldn't change the types of cases they've been bringing.
"I don't believe that it would have changed the manner in which we did our business over the last two or three years with respect to the marijuana prosecutions," said U.S. Attorney for Montana Mike Cotter, according to KGVO. "I think that it would have changed nothing with respect to those prosecutions or ultimate sentences."
"We looked at this and the conclusion was this doesn't really change anything for us," said Amanda Marshall, the U.S. Attorney for Oregon, according to The Oregonian. "We would still be prosecuting these same cases we have done in the past and the same cases we have open right now."
"The office is evaluating the new guidelines and for the most part it appears that the cases that have been brought in this district are already in compliance with the guidelines," a spokeswoman for U.S. Attorney for the District of Northern California Melinda Haag told the East Bay Express. "Therefore, we do not expect a significant change."
Haag's office is going after Harborside Health Clinic, an Oakland, Calif., pot shop billed as the world's largest cannabis store. Haag has previously indicated that her office is targeting the clinic based on its size, saying that larger operations are more likely to abuse the state's medical marijuana law. The new Cole memo specifically states that federal prosecutors are no longer allowed to use the sheer volume of sales of an operation as a trigger for prosecution.
In Colorado, U.S. Attorney John Walsh told the Colorado Springs Independent that his office is "continuing to prosecute large-scale drug traffickers, consistent with the Ogden and Cole memos. And so, inasmuch as that is consistent with what we've been doing in the past, I think there's not going to be a substantial change."
U.S. Attorney Benjamin Wagner of the Eastern District of California told the Associated Press that more than half of the cases his office prosecutes comply with the new criteria. He said the memo was intended to ensure better collaboration between state and federal officials. In California, Wagner said, "some cities and counties are banning [dispensaries], while others are licensing them and encouraging them. It's hard to see how the current system fits the description laid out in the memo."
How is it that both sides of the in the debate over marijuana legalization see the Justice Department announcement as a major event -- and a big enough deal that Holder personally briefed the governors of Washington and Colorado -- but the front-line prosecutors think business will carry on as usual? The answer lies in the political incentives that continue to drive the drug war forward, as prosecutors look for easy prosecutions of above-ground enterprises that make major local and national news. It's too good to bring to an end.
Before You Go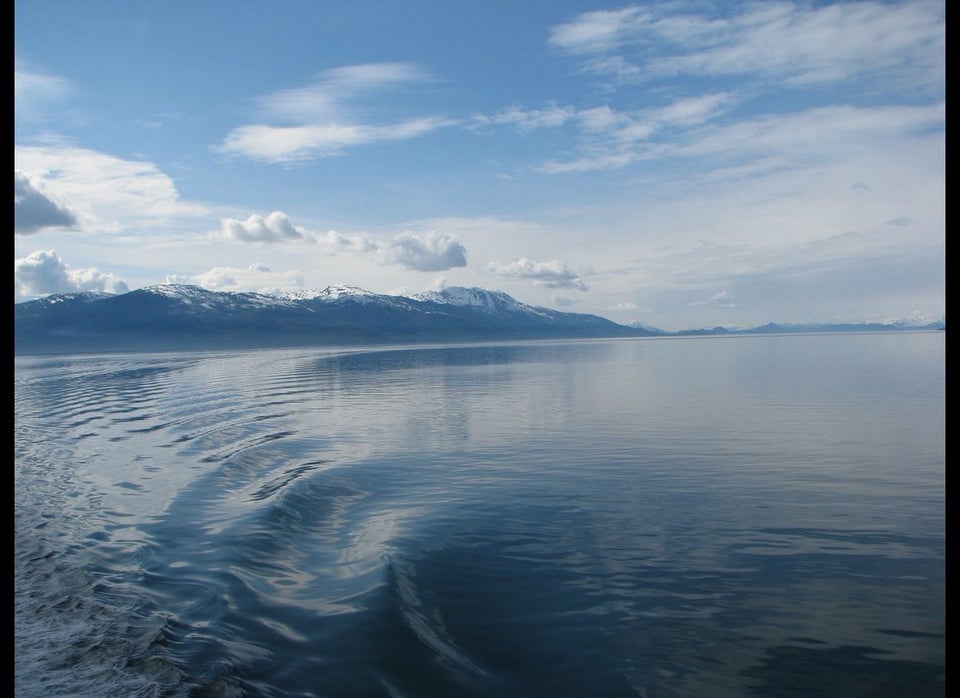 Legal Marijuana Across The U.S.
Popular in the Community