WASHINGTON ― The Justice Department on Friday warned nine jurisdictions that they could lose federal law enforcement grants unless they reassure the government that they'll disclose information on the immigration status of the individuals they arrest.
The letters targeted so-called "sanctuary cities" that limit their interaction with federal immigration authorities. The letters were sent to officials in California, Chicago (as well as Cook County), New Orleans, Philadelphia, Las Vegas, Miami, Milwaukee and New York City.
The letters were authored by Alan R. Hanson, the acting assistant attorney general in charge of the Office of Justice Programs, which distributes Edward Byrne Memorial Justice Assistance Grant grants that support local law enforcement. They request that the jurisdictions validate that they are in compliance with a federal law stating that "a Federal, State, or local government entity of official may not prohibit, or in any way restrict, any government entity of official from sending to, or receiving from, the Immigration and Naturalization Service information regarding the citizenship or immigration status, lawful or unlawful, of any individual."
Defining a "sanctuary city" is a difficult task, as The Huffington Post has previously reported.
The law cited in the letters says jurisdictions cannot restrict immigration information, but doesn't require proactive disclosure to federal authorities. Policies in some sanctuary cities relate to how the city responds to "detainer" requests from Immigration and Customs Enforcement, with many of the cities refusing to continue to hold individuals who would otherwise be released unless ICE provides a warrant. Police share fingerprints taken at arrests with the federal government, including ICE, so nearly every jurisdiction in the country shares some type of information.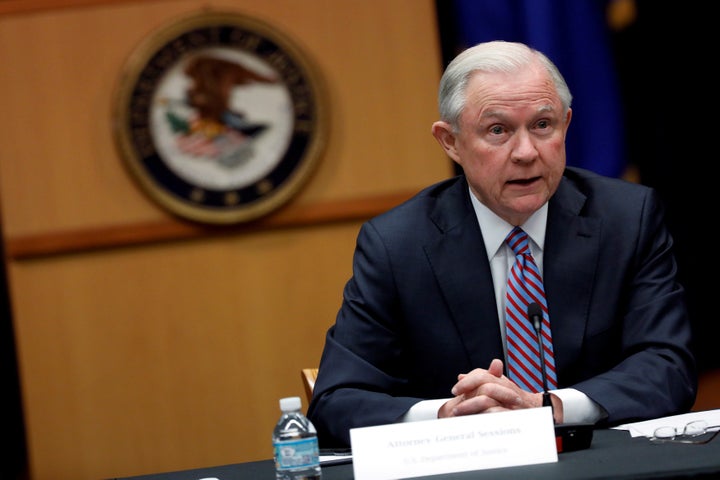 The letter states that the grant agreement with the Office of Justice Programs "makes clear" that they must document their compliance no later than June 30, 2017. "Failure to comply with this condition could result in the withholding of grant funds, suspension or termination of the grant, ineligibility for future OJP grants or subgrants, or other action, as appropriate," the letters reads.
The Justice Department said in a press release that many of the jurisdictions were "crumbling under the weight of illegal immigration and violent crime." The department cited the rise in murders in Chicago and said New York City ― which has seen record low levels of crime ― "continues to see gang murder after gang murder, the predictable consequence of the city's 'soft on crime' stance."
Many of the cities sent letters were named in a report from the Justice Department's Inspector General last spring. The report listed the grants that had been received by some of the local jurisdictions that ICE said were not cooperating fully with detainer request: $132 million for California, $4.7 million for New Orleans, $60 million for New York City, $16 million for Philadelphia, $6 million for Cook County and $28 million for Chicago, $10 million for Miami and $7.5 million for Milwaukee.
The IG report expressed concerns that city employees were not made "explicitly aware" that their local ordinance did not limit their legal authority to respond to ICE requests. Investigators for the DOJ's watchdog said they believed some sanctuary city policies "may be causing local officials to believe and apply the policies in a manner that prohibits or restricts cooperation with ICE in all respects."
The report also recommended that the department consider issuing guidance to grant recipients, require certification that they are complying with the federal law, consult with ICE and other law enforcement agencies to gauge whether the cities were sharing immigration information, and make sure that grant recipients "clearly communicate" to employees that they "cannot be prohibited or restricted from sending citizenship or immigration status information to ICE."
California Attorney General Xavier Becerra said the state "has a right to determine how it will provide for the safety and general welfare of its residents" and to safeguard constitutional rights.
"Fear mongering and falsehoods will not intimidate our state into compromising our values," he said. "Federal threats to take away resources from law enforcement or our people in an attempt to bully states and localities into carrying out the new administration's unsound deportation plan are reckless and jeopardize public safety."
Pablo Alvarado, executive director of the National Day Labor Organizing Network, said the "DOJ's attempt to scare local governments" would backfire.
"It will likely embolden lawmakers to pass policies that protect public safety, as opposed to criminalize and target large portions of its community," Alvarado said in a statement. "In California, the CA Values Act, (Deleon, SB-54) does just that. Not only does it limit cooperation between immigration and local law enforcement, but it ensures that state and local institutions do not participate in Trump's deportation agenda."
This article has been updated with comment from Becerra and with details from the IG report.
Before You Go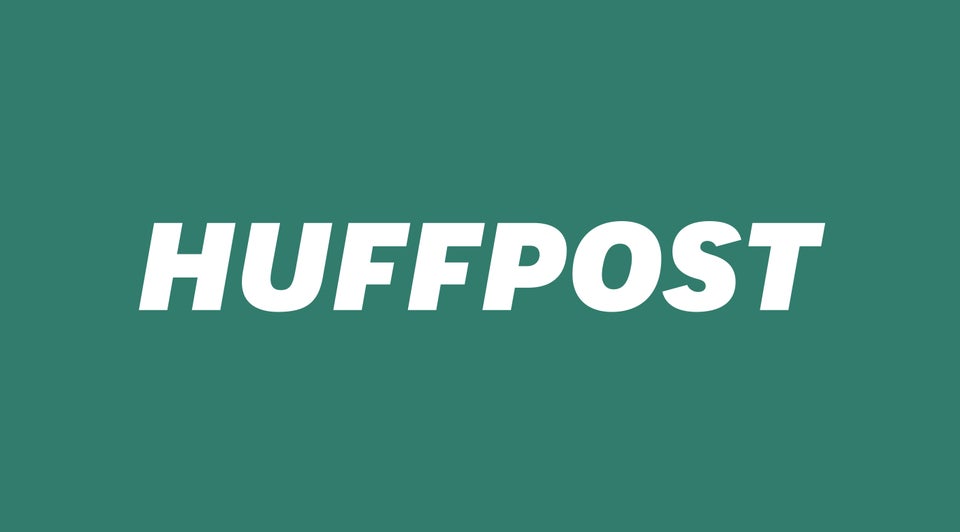 11 Documentaries About Immigration Everyone Should Watch
Popular in the Community