The Department of Justice on Thursday filed a lawsuit against SpaceX, accusing Elon Musk's rocket company of practicing "routine, widespread, and longstanding" hiring discrimination against people with asylum or refugee status.
For years, the California-based organization discouraged those who aren't U.S. citizens or permanent residents from applying for jobs, the suit alleges. SpaceX is also accused of refusing to hire or consider such people when they did apply — which would amount to a blatant violation of the Immigration and Nationality Act.
"Because of their citizenship status, asylees and refugees had virtually no chance of being fairly considered for or hired for a job," the lawsuit states.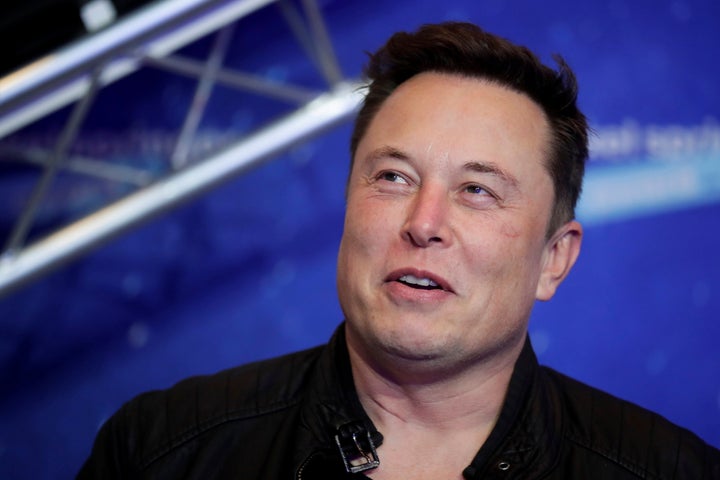 The complaint cites online job postings and comments made by the company's CEO as evidence of discriminatory practices. Though Musk ― who was born in South Africa and later became a U.S. citizen ― is not directly named in the suit, he has held the position of chief executive since the company's founding.
In a video shown at an international space conference in 2016 and posted to YouTube, Musk claimed that a typical work visa was insufficient for employment at SpaceX, the DOJ writes.
A social media post that he published in 2020 stated that job applicants must at least be permanent U.S. residents ― also known as a green-card holders ― to be hired, according to the lawsuit. He blamed the hiring limitation on an unspecified U.S. law regulating advanced weapons technology.
The post remained online as of Thursday.
The DOJ also claimed that an online job application tool used by SpaceX rejected applicants who identified as asylees or refugees.
In one rejection from 2021, a SpaceX recruiter allegedly told an applicant that they could not be hired because of their asylum status. The applicant was, however, noted by the recruiter as having "some impressive experience," according to the lawsuit.
In another instance, in 2020, a senior recruiter allegedly rejected an applicant and listed "not U.S. citizen or green card" as the reason.
The company blamed such rejections on a set of State Department rules known as the International Traffic in Arms Regulations, according to the lawsuit. SpaceX's online hiring tool allegedly had a code that was given to these applicants: "not authorized to work/ITAR ineligible."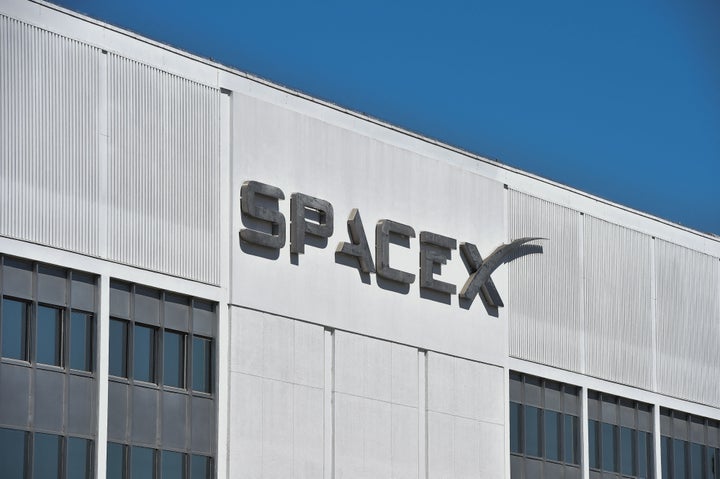 ITAR restricts workers' ability to export certain goods, software, technology and technical data. Under the rules, U.S. citizens, nationals, lawful permanent residents, refugees and asylees are permitted to access export-controlled items, whereas anyone else may need authorization from the federal government.
The DOJ noted in its filing that SpaceX "regularly conducts export compliance assessments," which check to see "whether new and existing workers require authorization to access export-controlled items."
Citing data that the company provided to the federal government, the lawsuit states that only U.S. citizens and lawful permanent residents were employed by SpaceX from Sept. 1, 2018, to Sept. 30, 2020.
Four months after SpaceX was notified of the DOJ launching an investigation into potential discriminatory hiring practices, the company hired an asylee in late 2020. Not a single refugee was hired from September 2018 to May 2022, the suit states.
A representative for SpaceX did not immediately respond to a request for comment.
Asylees and refugees are migrants who have fled their home countries, and official asylum or refugee status gives them indefinite permission to live and work in the U.S. Lawful permanent residents also have permission to live and work in the country indefinitely.
"Asylees and refugees have overcome many obstacles in their lives, and unlawful employment discrimination based on their citizenship status should not be one of them," said Kristen Clarke, an assistant attorney general with the DOJ's Civil Rights Division, in a statement announcing the legal action.
Clarke said the DOJ intends to hold SpaceX accountable and "seek relief that allows asylees and refugees to fairly compete for job opportunities and contribute their talents to SpaceX's workforce."
Support HuffPost
The Stakes Have Never Been Higher
Popular in the Community