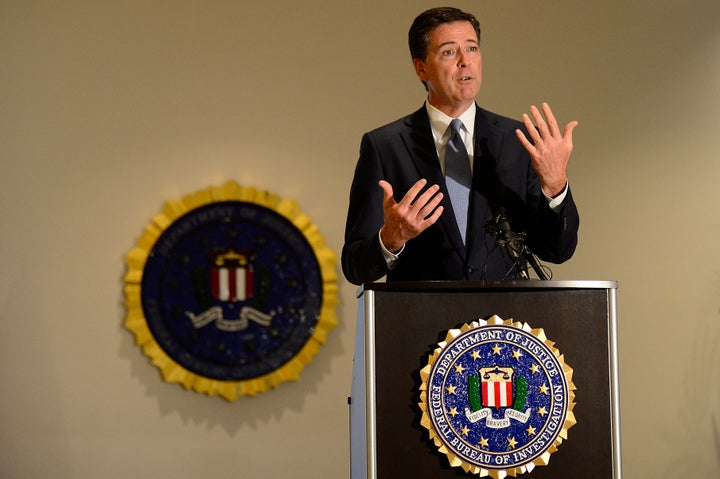 WASHINGTON ― The Justice Department's inspector general found former FBI Director James Comey was "insubordinate" when he decided to hold an unusual news conference in July 2016 in which he criticized Hillary Clinton for her use of personal email.
DOJ's internal watchdog found that Comey broke FBI and DOJ rules in his handling of the Clinton email matter, which the candidate has blamed for her Electoral College loss.
"We found that it was extraordinary and insubordinate for Comey to conceal his intentions from his superiors, the Attorney General and Deputy Attorney General, for the admitted purpose of preventing them from telling him not to make the statement, and to instruct his subordinates in the FBI to do the same," the report states. "Comey waited until the morning of his press conference to inform Lynch and Yates of his plans to hold one without them, and did so only after first notifying the press. As a result, Lynch's office learned about Comey's plans via press inquiries rather than from Comey. Moreover, when Comey spoke with Lynch he did not tell her what he intended to say in his statement."
Read the full report:
Ryan Reilly is HuffPost's senior justice reporter, covering the Justice Department, federal law enforcement, criminal justice and legal affairs. Have a tip? Reach him at ryan.reilly@huffpost.com or on Signal at 202-527-9261.
Popular in the Community