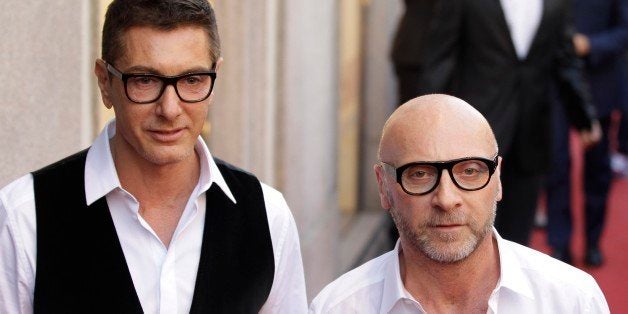 Now, advertising agency DigitasLBi is literally dropping D&G by removing the "D" and "G" from its name. The international agency, which counts Puma and eBay among its clients, will call itself "iitasLBi" for a week.
The agency's chief creative officer, Ronald Ng, told the Huffington Post that the idea started when employees were discussing throwing out their Dolce & Gabbana shirts. "What if we decided to do a very strong symbolic move and drop two letters?" he recalls.
"Instantly it struck us as perfectly consistent with our values," said CEO Tony Weisman, who describes the response from clients and employees as "absolutely overwhelming, instant and very heartfelt."
Ng added that he was awake until 2 a.m. Wednesday morning, answering all the encouraging messages he received from different time zones.
"When you have the power to communicate an idea this simply … then you don't have a choice. You do it," Weisman said.
The controversy started when Italian magazine Panorama interviewed Domenico Dolce and Stefano Gabbana, the former couple and business partners behind Dolce & Gabbana.
"What is family for Dolce and Gabbana?" the interviewer asked, referring to the label's #DGfamily ad campaign, a compilation of crowdsourced family photos.
"I'm gay, I cannot have a child," he added shortly. "I believe that we can not have everything in life ... Life has its natural course, there are things that must not be changed. And one of these is the family."
"How dare you refer to my beautiful children as "synthetic," he wrote, calling IVF "a miracle that has allowed legions of loving people, both straight and gay, to fulfill their dream of having children."
Other celebrities have joined the boycott movement.
A longtime Dolce & Gabbana employee resigned over the interview, according to Queerty, calling the pair's words "totally incompatible with my conscience as a human being in the contemporary world."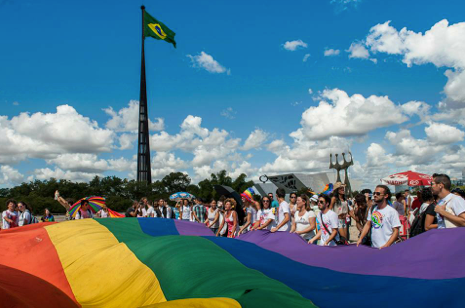 International Day Against Homophobia & Transphobia
Popular in the Community